A River Runs Through It
The Sacramento region exists largely because of its rivers, yet we still rarely connect with them. So let's take a cue from Tahoe and Portland, which give their residents and tourists a window into the secret lives of their wild waterways.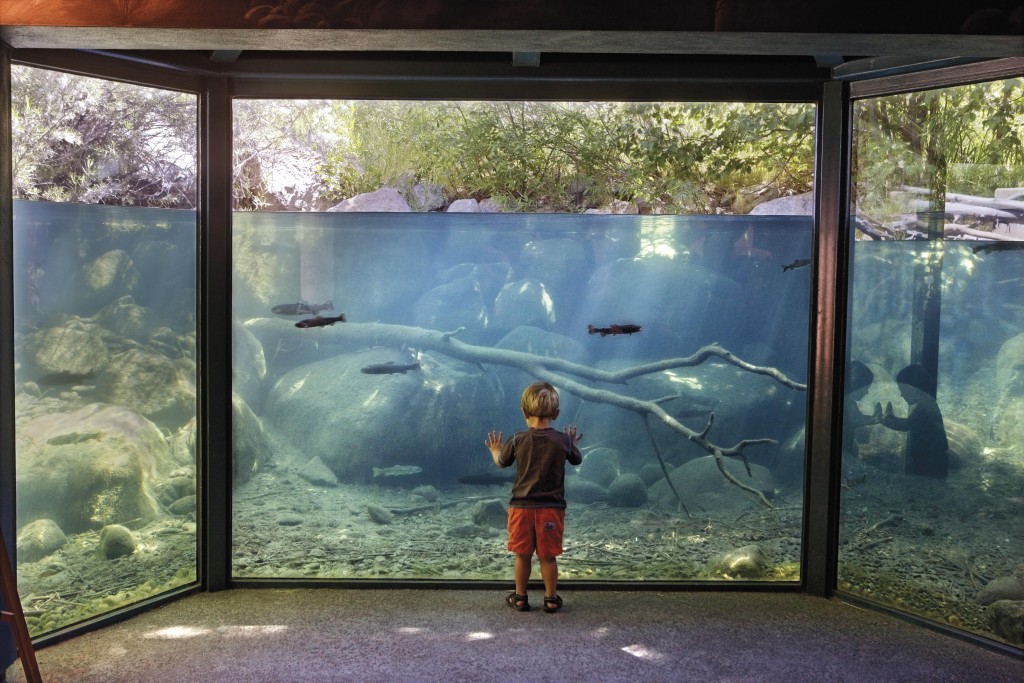 The Idea
With the exception of a few rafters, boaters and fishermen, most of us rarely interact with our region's two rivers that provide our drinking water, feed our crops and make for a beautiful landscape. But both South Lake Tahoe and exurban Portland have underground observation rooms where visitors can virtually step into their respective waterways. Tahoe's Taylor Creek Stream Profile Chamber and Oregon's Cascade Streamwatch allow visitors to descend into a room that puts them at eye level with fish and other aquatic wildlife, with interpretive exhibits that teach them about river ecology. In our region, the Sacramento River is too muddy, but parts of the American might work.
Where would ours go? The Nimbus Fish Hatchery might be one option. It already has an educational component and existing infrastructure, but the fast-moving river might be too big. We might need to place it in a tributary of the American River, like Cordova Creek, a former drainage channel that's being converted into a natural creek. It's also adjacent to Soil Born Farms, adding a potential farm-to-fork element to the endeavor—visitors can learn where their produce and fish come from all in one visit. And it will draw crowds. Dale Waddell, who runs the environmental nonprofit group Wolftree that helped create Cascade Streamwatch, says that site draws about 100,000 visitors per year.
The Players
Key players might include David Lukenbill of the American River Parkway Preservation Society, Aimee Rutledge of the Sacramento Valley Conservancy and myriad government agencies. The American River is heavily regulated, so it won't be quick and easy (though nothing great ever is). And perhaps a local architecture firm like Lionakis—which has extensive experience working in the rivers with the striking water intake structures it has created—could help design the facility.
The Bottom Line
An accurate cost is tough to gauge because the Taylor Creek facility was built in the '60s and the Cascade Streamwatch was built in 1997, costing around $600,000. Lukenbill thinks a project with an educational component like this one might be eligible for federal dollars or environmental grant money. And hopefully private dollars would flow in, too, as they did in Oregon. There are few more valuable natural assets in our region than our rivers, so it would benefit us all to develop a deeper appreciation of them while inspiring the next generation to respect and understand them. So, enough with dipping our proverbial toes in the water—let's jump in and make this happen.