A Sacramento-themed escape room to open this fall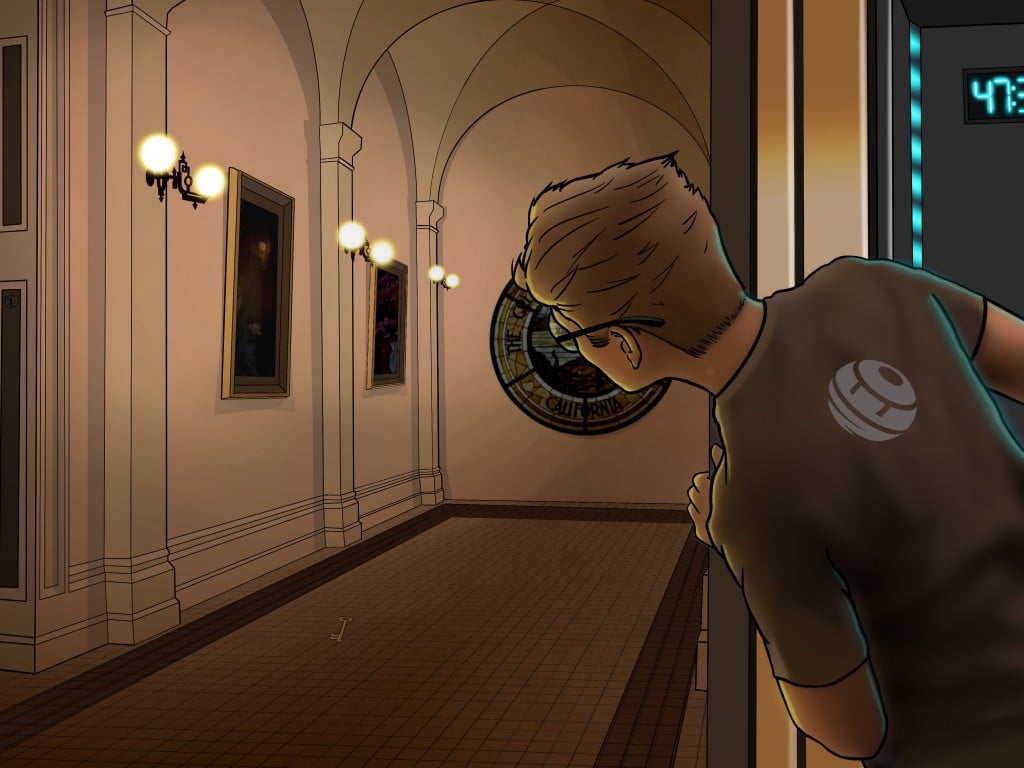 Update: NEO Escape Rooms is now open at 1124 2nd St. from 10 a.m. to 8:30 p.m. every day. Sessions are available by reservation only and restricted to masked-up families and stay-at-home pods of two to seven people.
---
Imagine stepping into an elevator and descending several stories before arriving on the ground floor of the California State Capitol, where a single gold key lies on the floor. Your mission: retrieve a hidden treasure before time runs out. In reality, the elevator never moved and you're a mile away from the Capitol building, inside NEO Escape Rooms, which is expected to open in Old Sacramento this fall.
Owners Acme Lee and Gabriel Berzamina, who have been friends since middle school, were introduced to escape rooms—live-action role-playing puzzle games, in which a group of people enters a themed space and is required to work together to solve riddles and complete a task within an allotted time—upon visiting one for a friend's birthday in 2017. "Every weekend we were playing different escape rooms in the [region]," says Lee. "We fell in love with the potential of what an escape room could be."
Last year the pair decided to enter the Downtown Sacramento Partnership's Calling All Dreamers competition, which awards one potential business venture roughly $100,000 worth of start-up capital and support—and won. Though NEO isn't the first of its type in the region by a long shot, Lee and Berzamina plan to bring a hyper-local perspective to the concept and outfit their 3,800-square-foot space, which sits next door to The Firehouse Restaurant, with three brainteaser-filled chambers that each boasts a different Sacramento-based theme.
Slated as the first room to open, Capitol Treasure will place visitors inside the halls of the State Capitol building in an action-adventure heist scenario à la National Treasure. The other two spaces—the Old Sacramento-inspired Haunted Train and NEO Sacramento, a sci-fi experience that will envision the River City almost 200 years in the future—are expected to follow shortly after the initial launch. Though each game is thematically unique, Lee says they are all set inside the same "NEOverse," so players who visit all the compartments can expect to be treated to a three-part story arc.
The duo is tight-lipped about giving away too many details (What's the point if you know all the tricks, right?), but Berzamina says NEO's three offerings will all include surprising twists. Turn a knob, maybe you'll open a trap door. Flash a black light over a painting—boom, you've just discovered the combination to a safe. Lee likens it to being an active participant in your own TV show with a group of your best buds, rather than a passive spectator.
"Escape rooms are more than just the puzzles you play, they're an immersive, connected social experience," says Lee. "Why watch a movie with friends in total silence, when you can have fun together in an escape room? That's a much better way to spend time and connect socially. And it's just way more epic."
1124 2nd St. neoescaperooms.com
You Might Also Like
Milk House Shakes to open in Old Sacramento
Oblivion Coffee & Comics opens downtown
New one-stop spice shop to open in downtown Sacramento