A snapshot of the region's first Photography Month set for April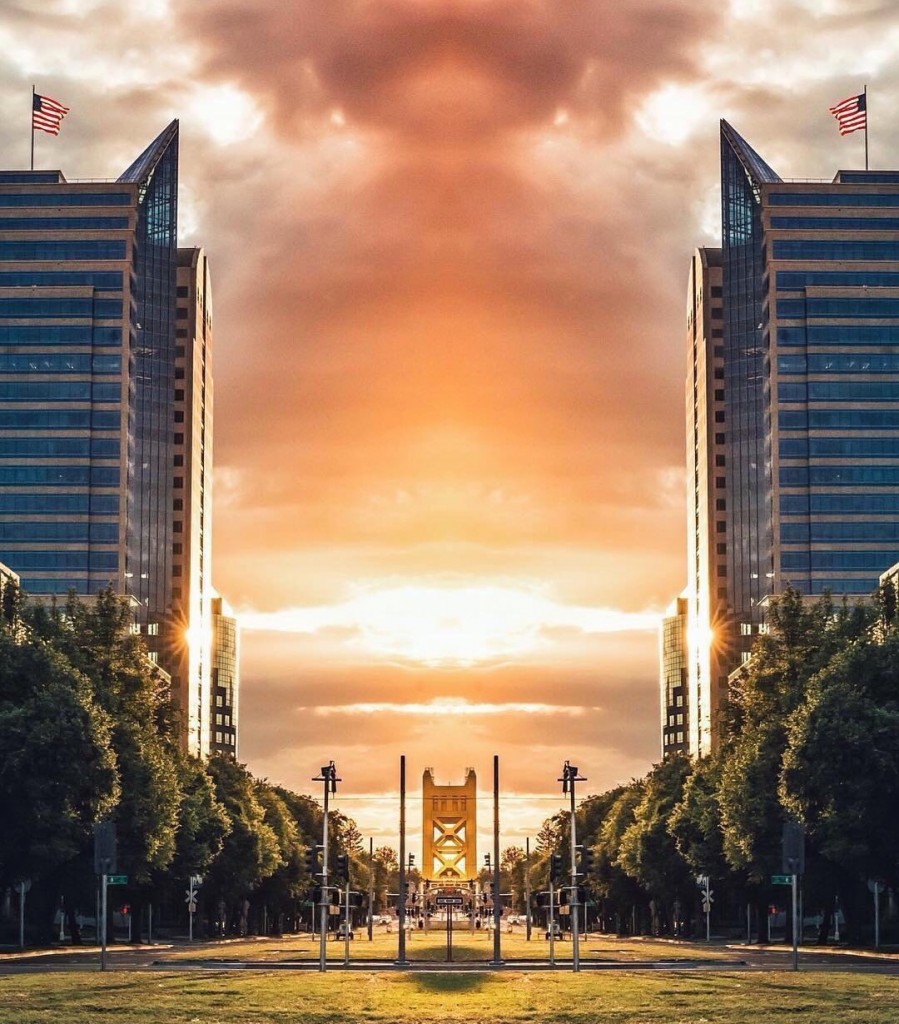 Sacramento, get ready to point and click. For the first time, midtown's Viewpoint Photographic Art Center is organizing Photography Month Sacramento, a month-long marathon of about 80 events, including exhibits, art walks, lectures, classes and a photo fête at the Crocker Art Museum, set to take place throughout the region this April. For years, cities throughout the world, from Palm Springs to Belgrade, have initiated their own photography months, and Sacramento is too.
Among the highlights is an exhibit based on the popular @SacAfterDark Instagram page, which has amassed over 33,000 fans and will take over the walls of Viewpoint from April 10 to May 5, showcasing a juried selection of over 100 images depicting the capital city at night, including a stunning drone shot above the Tower Bridge by Felipe Silva, a glowing sunset along Capitol Mall by Suha Musallam (shown above) and Eric Carpenter's capture of the Rancho Seco Nuclear Generating Station below a sea of stars.
On April 12 and again on April 20, renowned Ventura-based lensman Luther Gerlach, whose work is among former first lady Michelle Obama's private collection, will stop by American River College to offer a free demonstration on the 19th-century wet-plate collodion method of photography, and on April 14, Gerlach will invite photo buffs to peer inside his mobile darkroom studio, a small bus that he's converted into a camera obscura (aka a device that projects images through a pinhole for exposure) that travels the world.
Photography Month will also feature new exhibits like Art of the Airport Tower—Smithsonian photographer Carolyn Russo's 50 striking viewpoints of the aviation structures around the globe, which runs through July 6 at the Aerospace Museum of California; and Time Machine, which will run from March 8 to May 31 at the Robert T. Matsui Gallery inside Sacramento City Hall, featuring the work of eight local photographers—including Gene Kennedy, whose landscapes reside in New York's Museum of Modern Art. Time Machine will juxtapose 24 prints of downtown Sacramento streets and landmarks, accompanied by a vintage photograph of the same location, sourced from the Center for Sacramento History's collection, and a digitally produced hybrid of the two images that blends the past and present together in seamless fashion. One such image from the 1950s shows an erstwhile train station at 19th and J streets next to the present-day image of midtown's Old Spaghetti Factory.
Closing out the month, the Crocker Art Museum will host its first Photo Fête on April 26, a family-friendly affair replete with Instagram scavenger hunts, diorama workshops and a chance to peek at the collections inside the museum's photography vault.
As Photography Month draws closer, Viewpoint's executive director Roberta McClellan—who was inspired to bring Photography Month to Sacramento after attending a similar event in Belfast, Ireland last May—says participation requests from local art organizations are flooding her inbox.
"Photography is such an accessible art form, and we have so many accomplished photographers in the region," she says. "Denver does a photo month. L.A. does it. Portland does it. It's happening all over the country. So I thought, why not Sacramento? It's an incredibly scenic place—it's absolutely gorgeous and there is so much to capture [here]—our rivers and landscapes, our streets and culture."
For more information on these Photography Month Sacramento events and others, visit photomonthsac.org or call 441-2341.
You Might Also Like
Eyes in the Sky: 35 must-see drone photographs of Sacramento
10 Sacramento Instagrammers you should be following right now
Troubled Waters: a photo essay of the Oroville Dam spillway crisis