A sushi eatery with Hawaiian flair to take over the former Amaro location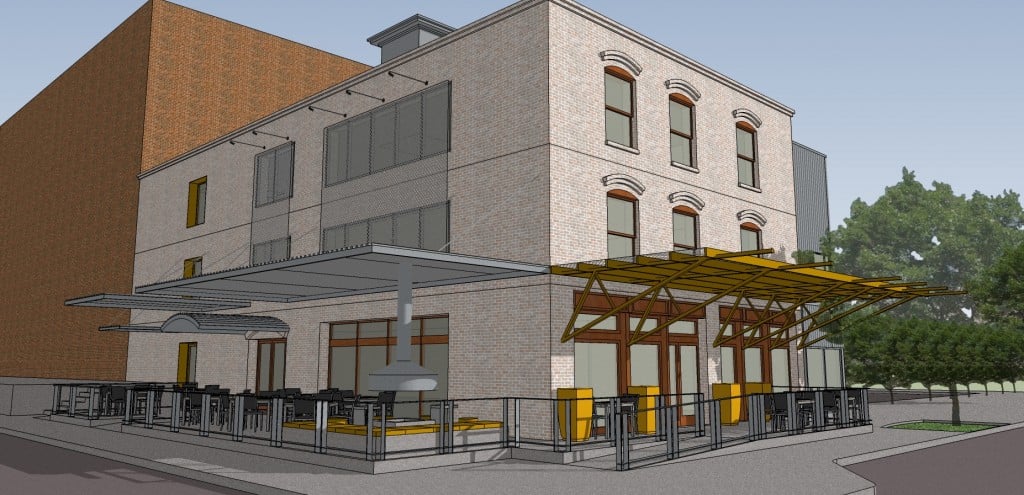 Say aloha to the newest kid on the R Street block. Daniel Takata and his wife Jennifer Joo, who own the midtown location of the Japanese chain I Love Teriyaki, are set to open a casual sushi-teriyaki eatery with Hawaiian influences in the space that formerly housed Amaro Bistro & Bar, which closed in January.
While the menu at the new Takata-Ya will be similar to the lineup at the duo's other establishment—entrées will include stir-fried noodle dishes, chicken teriyaki and sushi rolls—Takata, who was raised in Hawaii, plans to introduce an isle-style weekend breakfast at the forthcoming restaurant featuring items like loco moco (a hamburger patty served over rice and topped with gravy and a fried egg), and other rice and egg dishes with Spam or Portuguese sausage. The R Street spot, which is slated to launch by August, will also have 12 taps pouring craft and Japanese beers, as well as a curated selection of sake and sake cocktails using Japanese sodas.
Takata, who had been looking in midtown and downtown for a locale to open a second I Love Teriyaki, was introduced to R Street by one of his regulars, James Kinloch Jr., manager of the Warehouse Artist Lofts (WAL), which sits next to the Amaro site. Takata hadn't considered the burgeoning corridor before, but thinks his casual eatery will be a welcome dining option for the nearly 200 residents of the apartment building. "Even though this [space] was designed for full service, I thought that if we kept the concept similar to what we have now at I Love Teriyaki, and modified it a little, it would cater better to [this area]," Takata says.
Bay Miry—principle at D&S Development, which developed the building along with CFY Development and B&G Building Investors—agrees, saying that while he considered many proposals for possible restaurants, Takata-Ya was the best choice for the district. "We don't really have a sushi- or teriyaki-focused concept. We have Mexican restaurants and bars down here, but [Takata and Joo] are bringing something that will be accessible to a lot of folks," Miry says. "All of R Street is connected now."
Keep checking for more updates at sactownmag.com
You Might Also Like
Summer 2018's Guide to Outdoor Movies Around Sacramento
Third annual Le Dîner en Blanc to paint Sacramento white this October
Eat and shop your way through these 10 great farmers' markets around the region