A Time for Change
Sacramento is the only major city in California with a part-time city council. So when did we get the monopoly on wisdom? (Answer: We didn't.)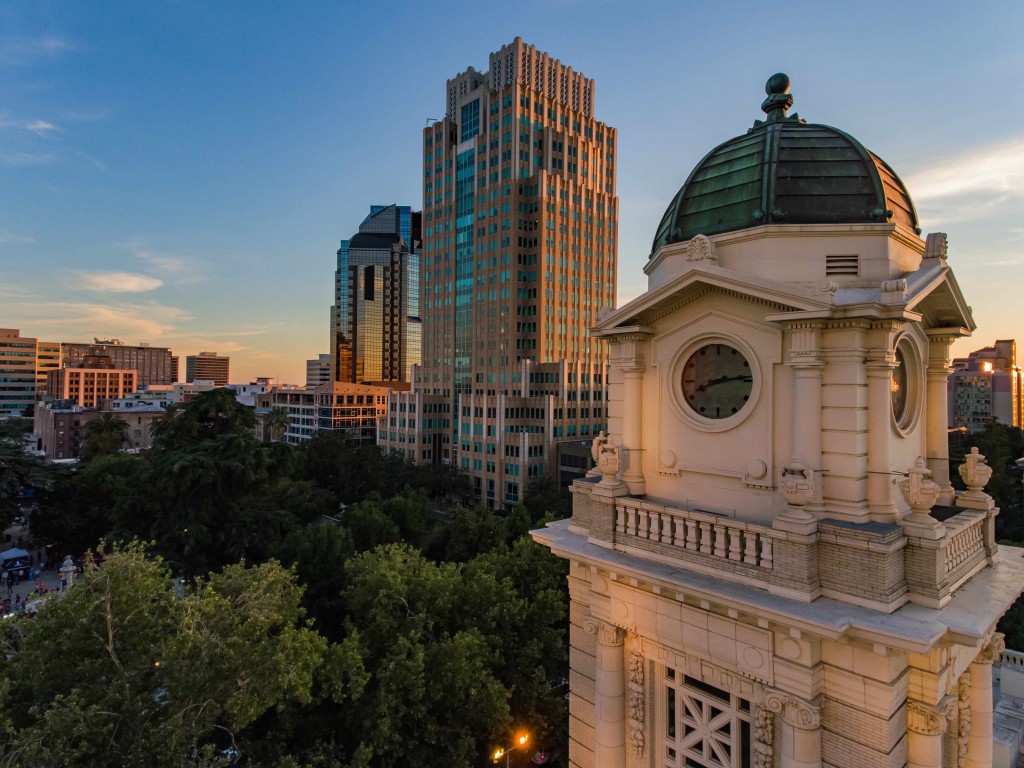 AAs Darrell Steinberg prepares to settle into the mayor's chair this December with a full slate of pressing issues facing our fast-growing metropolis, it's almost quaint to think back to those days of yore when Sacramento was a smaller town in a simpler time and all we needed was a part-time leader.
One can practically imagine the mayor pulling up to City Hall in his or her horse-drawn carriage at the turn of the century and alighting to greet the townsfolk.
It would be a charming image, of course, if the turn of the century wasn't the most recent one, when the mayor in question was Heather Fargo. Yes, our last mayor. She was, in fact, elected as a part-time mayor in the year 2000, and the city didn't vote to make the position full time until 2002. Incredibly, we were the last major California city to take that step. Even Stockton had a full-time mayor before Sacramento did. "It's two-bit stuff to have a capital city with a mayor who isn't full time," former Mayor Anne Rudin told The Sacramento Bee in 2001.
To that point, it's time to take the next logical step and change our city charter to create a full-time city council. Once again, we're the last ones to get the memo on this.
Virtually every other major California city has already done it, including San Diego, San Jose, Fresno, Los Angeles, Oakland and San Francisco.
Here in Sacramento, we've talked about it off and on for decades, but a vote on the matter hasn't been held since the late 1970s.
It's time to turn talk into action.
There are approximately 5,700 people employed by the city of Sacramento, but only nine of them are elected to make major decisions about the future of our region. One is the mayor. The other eight are our city council members. Fun fact: Because they are considered part-time city employees—and are paid accordingly—each of them makes less than some of the plumbers and parking lot supervisors working for the city.
As a result, seven of the eight council members have second jobs in areas ranging from construction to education and nonprofit work. This would be fine if the reality of being a city council member didn't demand a full-time commitment and then some. But it does.
Our mayor is now full time. Our county board of supervisors is full time. All of our state and federal legislators are full time. If you think city council members have less work to do because they "only" represent neighborhoods, think again. They represent the city. They also make tough decisions about matters that affect the entire region, well beyond the city's borders. That kind of responsibility requires a time commitment that shouldn't be part-time and shouldn't be cluttered by a second job. We're a big city facing big challenges—homelessness, safety concerns, complex transportation issues, rapid growth, etc. These aren't part-time problems.
East Sacramento and South Natomas Councilman Jeff Harris, for example, estimates that he puts in well over 50 hours per week for civic duties, and yet with a daughter to put through college, he still builds homes on the side—though he thinks he may need to hang up his tool belt soon given the amount of time the council position requires. That's a tough call when the construction market for new housing is booming right now, but one he would happily make if he can afford to.
"It's a sacrifice for me financially," he says, noting that his take-home salary from the city is approximately $3,800 per month. Harris says that he reads upward of 1,000 pages a week to stay on top of upcoming council topics, in addition to holding Saturday office hours for the public once a month and attending all manner of civic events. He's quick to point out that he deeply values his council position and feels strongly about giving it his all. "I really love this job," he says. "But people have no idea how hard city council members work."
His situation gets at the root of one of the major flaws of a part-time council system. If the city can't pay a competitive wage for a council person, then we'll be left with fewer qualified candidates running for office.
Consider that in 2008, all four council members up for reelection that year ran without an opponent.
In city council elections since 2000, Councilmembers Eric Guerra, Angelique Ashby, Sandy Sheedy, Rob Fong and others have run unopposed. Bonnie Pannell and Robbie Waters ran without any opposition two times each. And for a staggering 18 years—between 1992 and 2010—not one challenger was strong enough to unseat an incumbent.
That's a broken system right there.
According to the Sacramento News & Review, one would-be candidate this year—a teacher—dropped her bid because she felt that holding down two jobs, including a demanding city council position, could have jeopardized her health.
Soon after Heather Fargo assumed the full-time mayor's position and could finally let go of her second job with the state, she told the Bee, "Personally, there is no question it has been difficult juggling different aspects of my life."
In 2002, San Francisco Supervisor Tony Hall (that city's council members are called supervisors) told the San Francisco Chronicle, "We have to put in 10, 15 hours a day, if we're going to be conscientious and do our job right."
With a city budget approaching a billion dollars, are we really not willing to pay our council members more so that they can afford to spend the time it takes to do their jobs well? Where exactly are our priorities?
Part of the reason we haven't made the change yet likely has to do with the public's distaste for giving "politicians" pay raises. That's shortsighted. I don't want my city council members making less than plumbers, just like I don't want to eat sushi at restaurants offering raw fish for "50% off all day." There are certain things you just don't skimp on.
With a city budget approaching a billion dollars, are we really not willing to pay our council members more so that they can afford to spend the time it takes to do their jobs well? Where exactly are our priorities?
We need to attract the best and brightest to these critical positions, and that means removing the financial barrier. Otherwise, the council will be stocked exclusively with retirees or independently wealthy individuals or those who are forced to get a second job—one that detracts from better educating themselves on the needs of the city.
Naturally, the salaries of the council and mayor should continue to be determined by a citizen-run salary commission, as they are now.
Politically, the council itself can't ask for this change. It will look too self-serving, even though it's the best thing for our city. Perhaps the Metro Chamber or the Greater Sacramento Area Economic Council or some other group can kick-start the process to make this happen.
There is, however, one obvious champion for this cause—someone who appreciates the need for this critical change, but won't personally benefit from it.
On his very last day as a city council member in November 1998, Darrell Steinberg—newly unencumbered by the appearance of selfish motives—weighed in on the subject.
"This city deserves a mayor and city council who are allowed to devote full time to public service," Councilman Steinberg told the Bee. "I want to begin discussions on this, and I want to be a big part of it."
Now Mayor Steinberg will have that chance. But we all need to pitch in. It's about time.