After 7 years, Capitol fountain slated to make a splash once again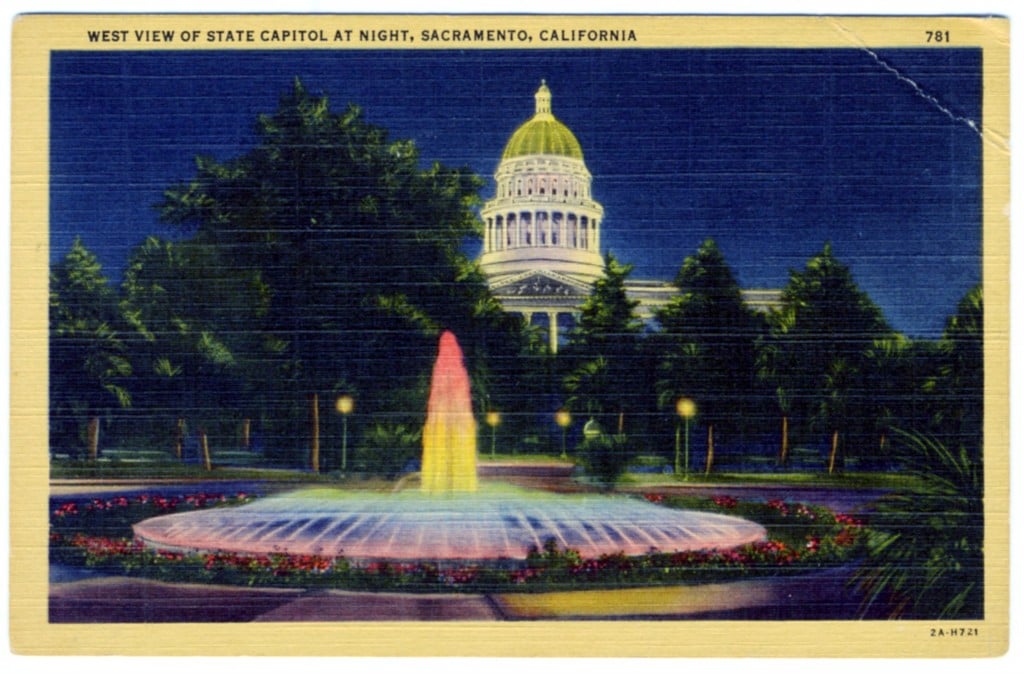 If you made a wish at the dry, empty bowl that was once the Capitol fountain, and if that wish were that the state's Department of General Services (DGS) would see fit to celebrate Gov. Brown's April declaration of the end of the drought by turning said fountain back on—after seven long years—then your wish is about to come true.
The state has begun testing the fountain's mechanics, changing filters and testing lights and pumps, and if all goes well, the 1920s fountain could be gushing gleefully away by the end of July, something it hasn't done since 2010.
As Sactown wrote in 2014, "The reasons behind the capitol fountain's closure are as squishy as a red-legged frog from the Sacramento Delta."
Previous claims that it was shut off as a conservation move by the state didn't hold water since the fountain was designed to recirculate, so that water usage per day is only about the equivalent of a single toilet flush. Mimi Morris, Assistant Deputy Director of Operations for the DGS, confirms what we've long suspected—that the closure was more gestural than practical.
"I think it was a largely symbolic effort to try to convey the seriousness of the water shortage in California," Morris says. "But that one [fountain] in particular is not a water guzzler at all."
Morris is pleased that this and other state-owned water features are now coming back online.
"We got permission in late spring to turn the water back on for landscaping purposes," she says. "And shortly after we started getting inquiries about the water features, and we got guidance from the governor's office that we could proceed, as long as it was with an eye toward appropriate and moderate use of water."
In addition to the historic fountain across the street from the West entrance of the Capitol, the fountain near the corners of 7th and P streets—outside the twin state office towers—started flowing last week, and the pond in Capitol Park surrounding the Spanish-American War Memorial is once again reflecting the summer sky and providing a point of cool contemplation for downtown workers on their lunch breaks.
You Might Also Like
Troubled Waters: what to do about the empty Capitol fountain
Spanning the Future: let's build a truly great new I Street bridge
A Rainbow Connection: a light display on the river could make a splash