Alums of Berkeley's legendary Cheese Board Collective to open vegetarian pizzeria and bakery in Sacramento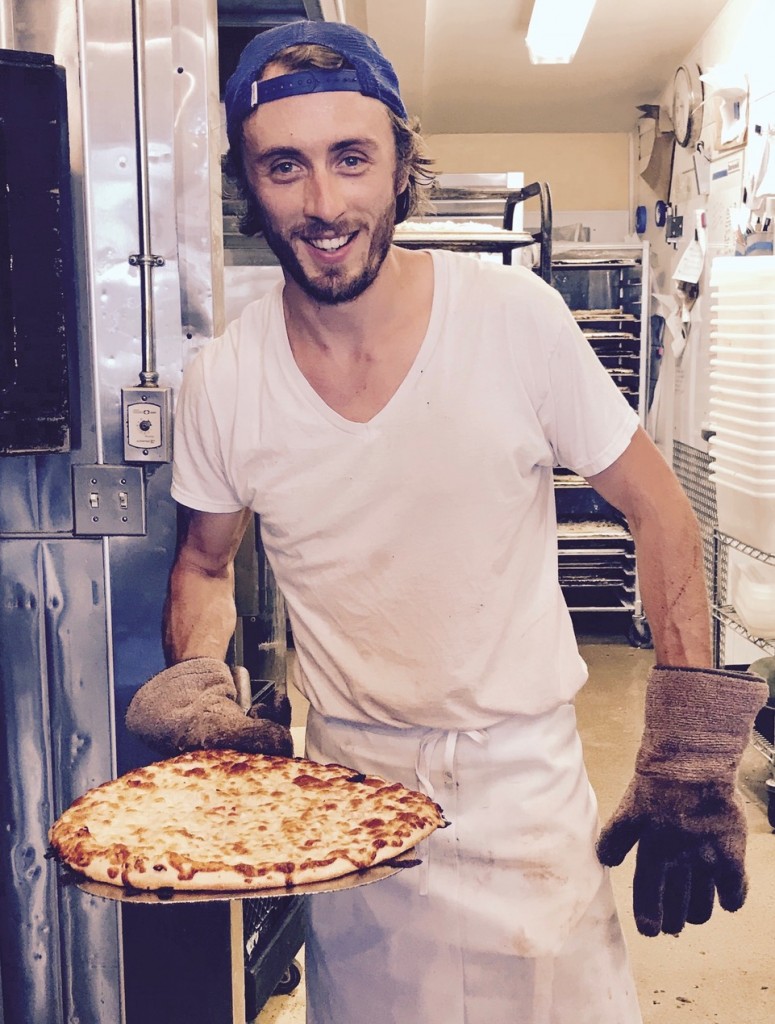 Sacramento is about to get a "slice" of a legendary Bay Area pizzeria thanks to a pair of former members of Berkeley's Cheese Board Collective. The husband-and-wife team Alex Sherry and Chutharat Sae Tong recently moved to Sacramento and plans to open a similarly hyper-focused restaurant, called Majka Pizzeria & Bakery, on 15th Street in midtown, catty-corner from Fremont Park, late next year.
The venerable Cheese Board Collective hits all the notes that make Berkeley so… Berkeley. Operating as an employee-owned cooperative since 1971, the artisanal bakery and cheese shop's popularity spiked in 1985 with the addition of a pizzeria featuring a single vegetarian pizza and salad offering per day. Birkenstocked fans lined up around the block for lunch and dinner in what became a beloved local ritual, now with festive live music. They sell around 800 pizzas per day.
Sherry and Sae Tong's new spin on the single-entrée concept will debut on the ground floor of a residential mid-rise tower currently rising at 1430 Q Street, a project by D&S Development, which also developed the 16 Powerhouse building across the park that houses Magpie, Orchid Thai and Insight Coffee, and is part of the team behind The Hardin—the new retail and residential project that's now coming to life at 7th and K streets. Bay Miry of D&S used to frequent the pizzeria when he was a student at UC Berkeley, but it was pure serendipity that brought the couple and Miry together.
"My wife actually went to UC Berkeley for architecture," Sherry says. "So she has an eye for these things, and she really liked all the buildings that [Miry] has done, his mixed-use spaces. So we decided to get in touch with him and then we found out about this project and just kind of went from there."
Like The Cheese Board Collective, the couple's eatery will serve a single vegetarian pizza and salad per day. In a new twist, however, they'll be milling some of their own specialty flours for both the pizzeria and the bakery, and emphasizing natural ingredients. "All of our products will be naturally leavened with a sourdough starter culture, with no commercial yeast used," says Sherry. The bakery portion of the business will sell baguettes, bâtards, pan loaves, toast, cookies, scones, brownies, morning buns and galettes. The couple doesn't have hours yet, but the bakery will be open in the morning, and the pizzas and salads will be available for lunch and dinner.
The new venture will also, he says, be "focused on the whole grain movement that's happening now in bakeries and pizzerias, working exclusively with organic local farms and small farms, taking advantage of how many farms are around Sacramento and getting the best local produce that we can."
With the concept in place, Sherry and Sae Tong—a mother and baker whose portrait graces the business' logo—just had to come up with the right name. "Many bakers call their sourdough starter culture their 'mother,' " Sherry explains. "My great grandmother is from Poland, and my love of baking comes from all the wonderful food memories I have from her. Her last name is Majka [pronounced mi-cah], which means mother in Polish."
Follow their progress on Instagram at @majkabakes.
​You Might Also Like
Brew n 'Cue – Urban Roots Brewing & Smokehouse
Owners of The Rind share details for their new West Sacramento pizzeria
A new pizzeria and taproom to open in El Dorado Hills