Amgen Tour of California kicks off in Sacramento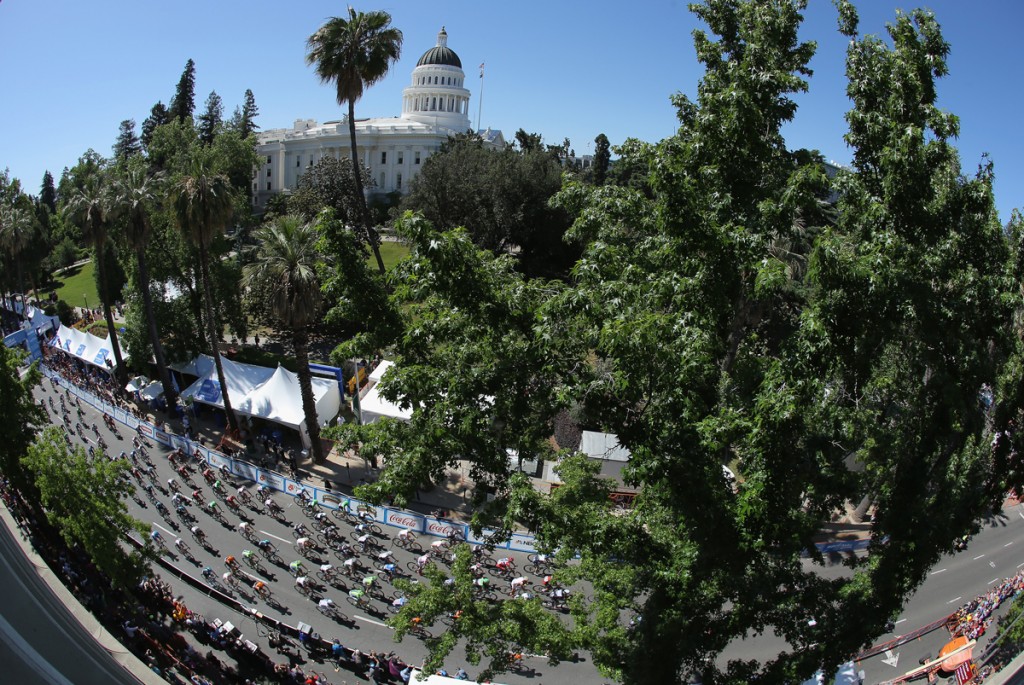 On May 10, Sacramento will gear up for the third time to host the first stage of the Amgen Tour of California, the nation's most prestigious cycling race.
More than 140 elite cyclists from teams across eight countries will take off from the State Capitol at 10:50 a.m. This year's all-star roster features Germany's Marcel Kittel, a two-year winner of the first and last stages of the Tour de France; England's 25-time Tour de France stage winner Mark Cavendesh and four-time U.S. national champion Freddie Rodriguez.
Roughly 30,000 people are expected to attend the race, which offers a front-row view as racers exit downtown across Tower Bridge and wind through Clarksburg, Courtland and Walnut Grove along the Sacramento River. Riders will then head north into Davis and continue through Woodland to cross Tower Bridge again and head back to the Capitol for the first stage finish line.
Event-goers who want to get in on the action can head to 13th and L streets at 1 p.m. and pedal around the race course during the Sutter Health Community Ride before the pros come back to the Capitol to finish stage one.
The second stage will travel from Nevada City to Lodi and continue through San Jose the following day. Racers will speed through scenic routes in Pismo Beach to Avila Beach, and finish off the remaining four stages toward Southern California. The 724 mile-competition will culminate May 17 in Pasadena.
In honor of the tour's 10th anniversary, there will be a new spin on the Opening Night and Rider Introduction party on Friday, May 8, from 6-9 p.m. This time, the kickoff celebration—which was previously an indoor affair held at Memorial Auditorium—will take place on the west steps of the Capitol, and will be free and open to the public.
"It's always been a kind of gala sit-down dinner event, but we [wanted to] do something a little bit different this year," says Mike Sophia, director of the Sacramento Sports Commission. "The community really embraces [the race] and this allows everybody to come out and celebrate America's Greatest Race." Expect live music by Placerville-based Jimmy Buffet tribute band, Garratt Wilkin & The Parrotheads, plus a beer and wine garden, kids' activities like a video game truck, and a fireworks show. Free bike valet will also be provided to encourage spectators to pedal to the party.
On race day, Amgen will host its Lifestyle Festival in front of the Capitol from 9:30 a.m. to 4:30 p.m. The free event will feature a Michelob Ultra beer garden, outdoor screens for live viewing, cycling demos, food trucks, live music and more.
Follow the action with the event's Tour Tracker mobile app, which will provide start-to-finish coverage, race details and data, stage overviews, rider information, and more.
The Amgen Tour of California will kick off in downtown Sacramento on May 10 at 10:50 a.m. Visit amgentourofcalifornia.com for more details.
You May Also Like
Changing Gears: How to make Sacramento a more bike-friendly city
Spin City: 10 great bike rides around the Sacramento region