Ask the Expert 2022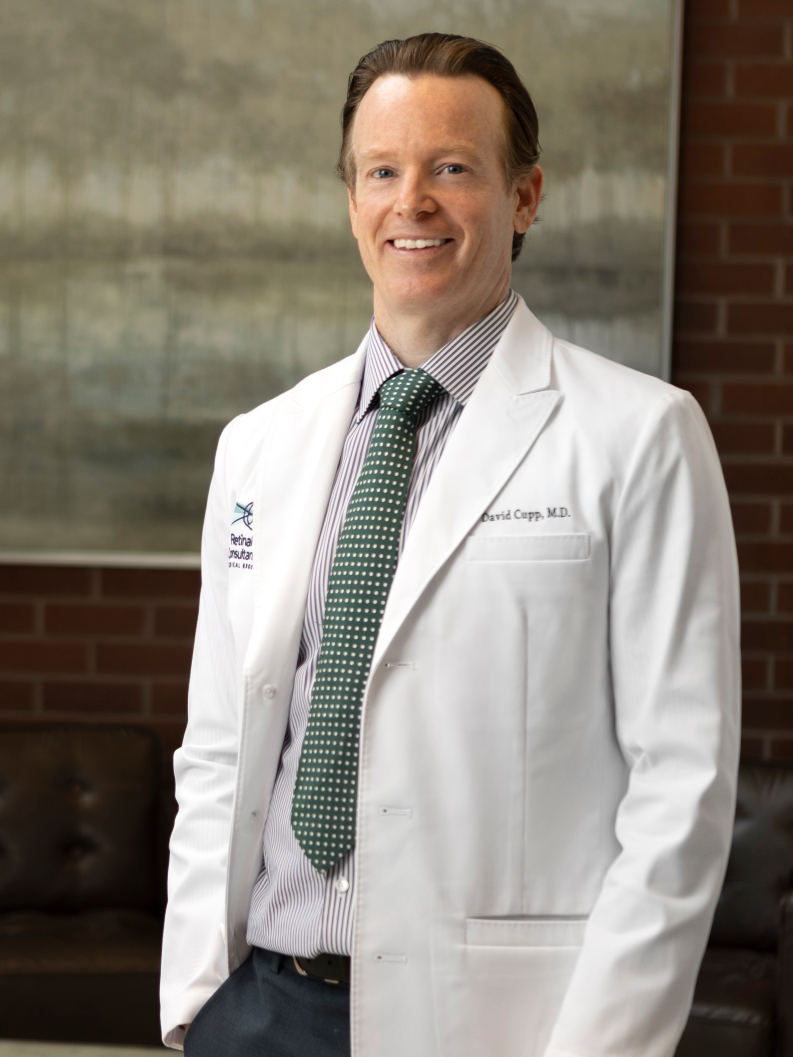 David Cupp, M.D.
Retinal Consultants Medical Group
A native of Northern California, Dr. Cupp joined the Retinal Consultants in 2014 after his retina fellowship at the world-renowned Jules Stein Eye Institute at UCLA, where he won the prestigious John and Theiline McCone Fellow Scholarship. Dr. Cupp is an expert in the management of macular degeneration, diabetic retinopathy, retinal detachments, and many other medical and surgical diseases of the eye.
What is a retina specialist and why did you become one?
A retina specialist is an eye doctor who works on the very back of the eye. I've always been a very objective, visual person. I was attracted to a field of medicine that allows you to see exactly what you are treating, and the subsequent successful outcomes that go along with that.
When is it time to see a retina specialist, and how do you approach patients with diabetic retinopathy?
We have an excellent community of ophthalmologists and optometrists who can help guide this decision, but persistent dark areas in the vision and an abrupt increase in floaters would both certainly have my attention. Treatment for diabetic retinopathy depends on so many factors—a patient's age, at-home support, access to medicine—but we do have powerful tools to fight it, from injections and lasers to surgery. Retinal Consultants Medical Group is very involved in the research and development of new treatments for eye disease.
What is the most exciting development that's been discovered in recent years?
I think gene therapy is really exciting, and I'm thrilled to be a part of these early clinical trials at Retinal Consultants.
Retinal Consultants Medical Group has 11 locations across Northern California. Visit retinalmd.com for more info.