Auburn to host typewriter exhibition and film screening this fall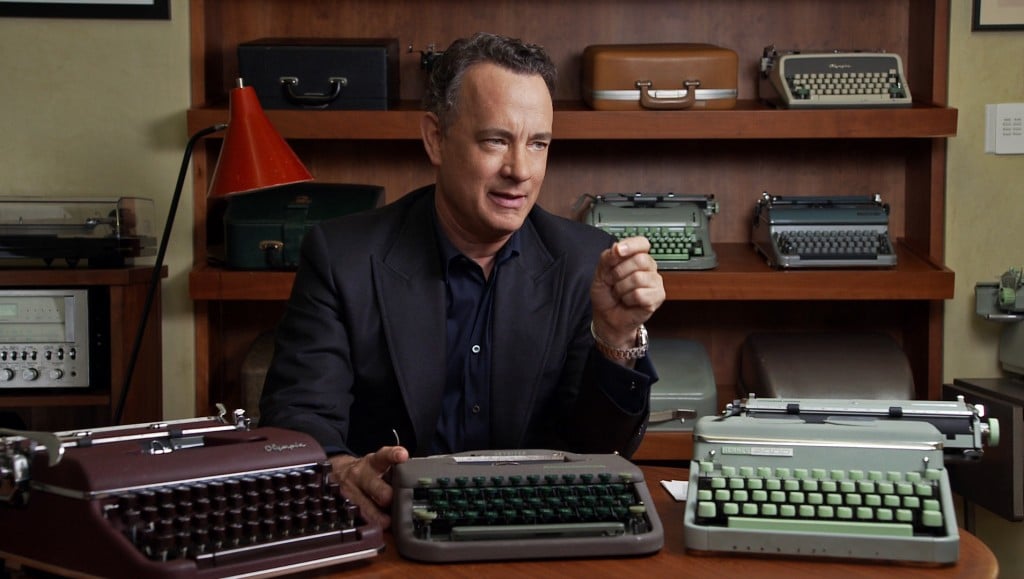 This fall, an Auburn event will pay tribute to the ye olde word processing machine that's making a comeback: the typewriter.
Billed as "The Typewriter Revolution," the celebration—which was concocted by Auburn-based writer and journalist Gary Moffat and Ole Kehlet, owner of Sacramento's only typewriter repair shop—will take over the State Theater on Saturday, Oct. 27, and will feature a screening of the 2017 documentary California Typewriter, which focuses on the titular typewriter repair shop in Berkeley and the country's renewed interest in the vintage machines.
The film includes interviews with typewriter enthusiasts like Tom Hanks (who owns about 250 typewriters and refuses to open thank-you emails), Pulitzer Prize-winning author David McCullough, singer-songwriter John Mayer and the late actor-playwright Sam Shepard, and features an artist who makes sculptures out of old typewriter parts as well as an orchestra that makes music using typewriters as instruments.
Prior to the screening, folks can view more than 50 typewriters at an exhibit in the theater's lobby, including all 20 of Moffat's typewriters, such as the 1914 Underwood No. 5 (which came with the original cover sporting a four-digit phone number) and the 1959 Torpedo, as well as machines from Kehlet's collection like the first IBM electric typewriter that was built in 1933, and the 50th anniversary edition of the same typewriter from 1983 that was only made available to IBM employees.
At the exhibition, attendees can try out the typewriters, compete in an old-fashioned typing competition and enter raffles to win a vintage machine of their own. In addition, a typewriter poet will be on hand to type out custom poems on the spot.
In addition, KCRA 3 anchor Edie Lambert and Moffat will moderate an onstage conversation with typewriter expert Richard Polt, creator of The Classic Typewriter Page website and author of the 2015 book The Typewriter Revolution: A Typist's Companion for the 21st Century.
Enthusiasts can also attend an intimate, 50-seat dinner with Polt at 7 p.m. the night before at Tre Pazzi Trattoria in Auburn, and each diner will receive a signed copy of the writer's book.
Moffat, who began his journalism career in the 1970s at a community newspaper in Chicago writing stories on a manual typewriter, says he hopes the event will spark more enthusiasm for the machines. "There is a real visceral connection with a typewriter—people like the sound, the rhythm," he says. "It isn't dead technology. I've probably had 20 computers [in my life], and never had any attachment to them. You use them for a couple years and then you have to get the next one. A typewriter is something that's going to live forever."
$25. 4-10 p.m. For more information, visit the event's Facebook page, and click here to purchase tickets. To sign up for the dinner with Richard Polt, contact Gary Moffat at gm50wpm@gmail.com.
You Might Also Like
Sacramento embarks on a landmark study of its mid-century modern structures
Q&A with Hollywood Set Decorator Julie Ochipinti
​Batmobile rolls into downtown at Fandemic Tour