Baker's Donuts celebrates 31 years with a sweet birthday party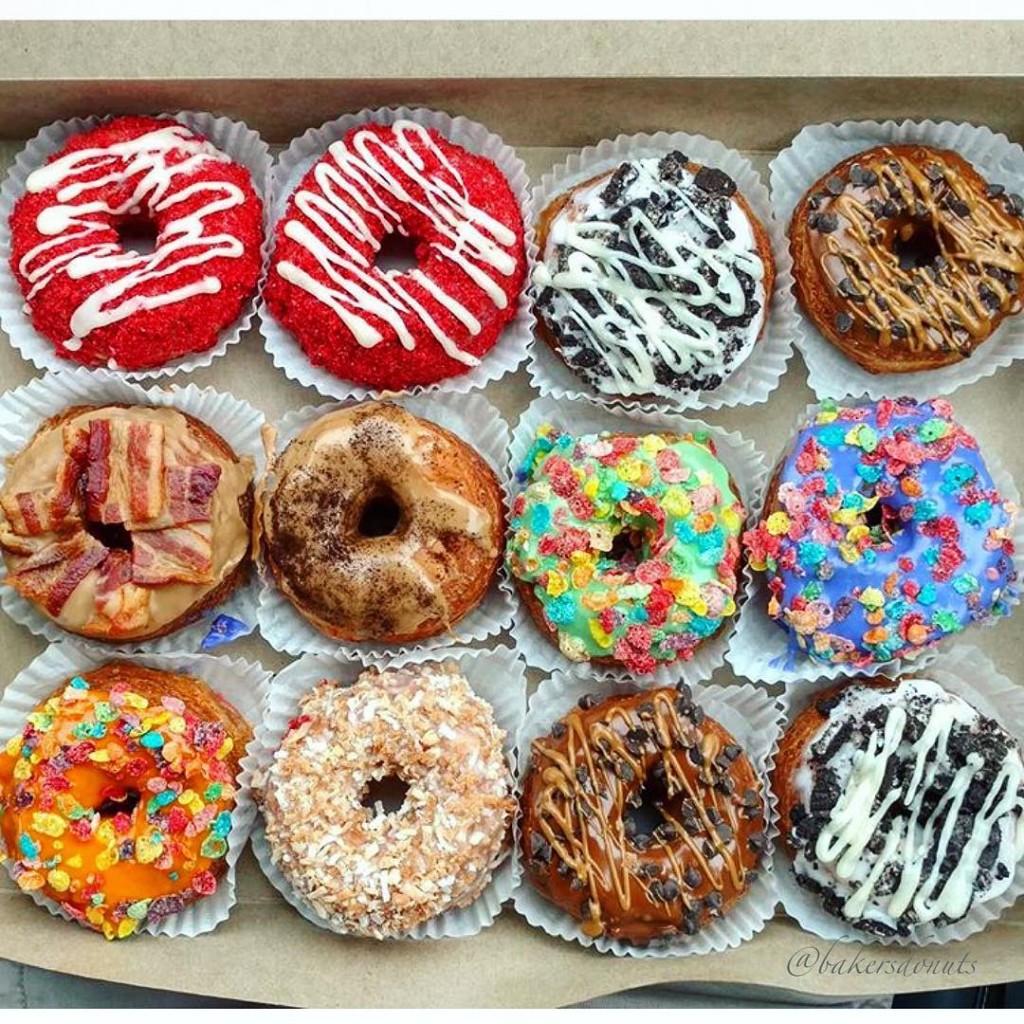 The family-owned South Sacramento doughnut shop Baker's Donuts will celebrate its 31st anniversary with a doughnut blowout this Saturday, February 27.
"We are expecting a huge turnout," says Douglas Hem, whose mom Sivkun Hem and stepdad Randy Cheng own the store. "People are driving from the Bay Area and all over California."
From 11 a.m.-3 p.m. Baker's—which is known for its cult social media following, boasting nearly 30,000 followers on Instagram—will sell its sweet rounds for discounted prices (60 cents-$2.50 instead of 85 cents-$3.50), and anyone wearing a Baker's Donuts shirt (also on sale for $15 instead of the usual $20) will get a doughnut of their choice for free. One of Douglas Hem's favorites is the Reese's stuffed doughnut, a soft, fluffy doughnut with Reese's peanut butter cups inside that is topped with chocolate frosting, peanuts, chocolate chips and a peanut butter drizzle.
Elk Grove-based food truck Dojo Burger will also be on hand from 11 a.m.-1 p.m. serving up maple bacon doughnut burgers—a maple bacon doughnut bun with a ground beef patty, bacon, garlic ginger aioli, house-made pickles, onion straws and spicy Korean sauce—which debuted at Baker's Donuts' anniversary party last year. Also on the menu will be pulled pork sandwiches (served on a maple bacon doughnut bun with an over-easy egg and banh mi barbecue sauce).
"We're just going to have fun with it," says Hem.
Feb. 27. 11 a.m.-3 p.m. 5880 Florin Rd. 392-8446.
You Might Also Like:
Craving of the week: 3 Fires Lounge's Glazed Doughnut Caramel Bread Pudding
Sactown's roundup of five new coffee shops in the Sacramento region
​Organic ice cream shop to open in Davis