Bao burgers and lobster rolls join the menu lineup at new downtown food hall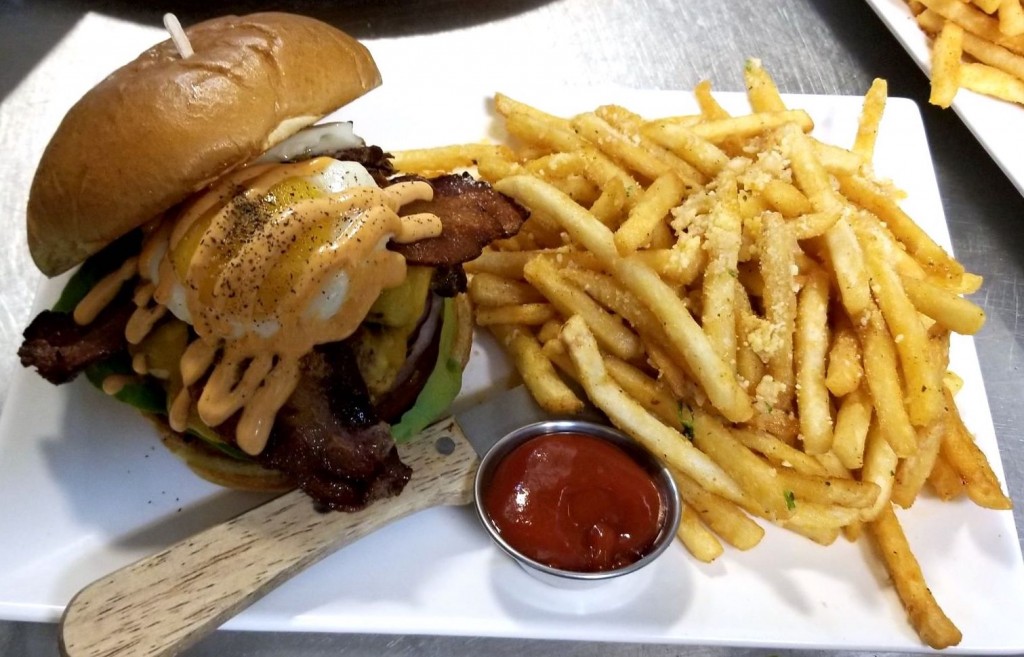 The team behind the seafood-focused restaurant Station 16 in midtown is opening a sister eatery called Station 8 inside downtown's much-anticipated food hall The Bank, which is expected to debut on Sept. 1.
"We're doing a smaller-scale [version] at The Bank, so we figured that we'd just cut the number 16 in half," says co-owner Trinh Le, referring to the Station 8 name. "We'll do it like Station 16, but with a little bit of a twist to it." He and his wife Minnie Nguyen, the restaurant's executive chef, who also own Firehouse Crawfish in South Sacramento together and opened Station 38 Coffee in East Sacramento earlier this month, want to cater to the in-and-out downtown crowds by offering a fast-casual menu with items like bao burgers and lobster rolls.
The menu, created by Nguyen and Station 16's head chef F.J. Villalobos, will feature up to 15 items, including non-GMO, grass-fed beef burgers like the midtown location's staple "The Burger" (which comes with bacon, cheddar cheese and a fried egg on a brioche bun) and a blackened salmon sandwich, in addition to the aforementioned lobster roll and Chinese bao burger with a pork belly patty. And that's just for starters. "We're still in the beta stages of everything right now," says Villalobos. "Once The Bank grows, hopefully we'll be able to grow our menu as well."
Since announcing Mama Kim Eats as its first tenant last April, The Bank has also added Preservation Kitchen & Market, Bella Bru, Conscious Creamery, Chocolate Fish Coffee and Gunther's Ice Cream to the lineup, and plans to confirm a few more proprietors within the next few weeks.
The Bank's spokesperson Patrick Harbison says construction inside the 30,000-square-foot hall will be completed within three weeks, allowing time for tenants to finish building their kitchen and service areas.
"Mama Kim Eats and Preservation Kitchen & Market were the first two that we announced so they're a little bit further along in the process," Harbison says. "But we're confident that all of it will be good to go by Sept. 1."
When the food hall opens, guests will be treated to a culinary journey through three floors of the 106-year-old building, replete with a spiral staircase and gilded ceilings.
The first and second floors will house various food and drink purveyors, while the basement's Beer Vault will become the hub for hop heads, featuring 68 self-pour taps flowing with beers from local, national and international breweries.
"We absolutely love [Station 16] and the kind of tweaked concept that they're bringing, which was something we didn't already have," says Harbison. "And at The Bank, we prioritize local restaurants and local shops, so we're just happy that they're expanding with us."
629 J St. 916-557-9910. thebank629j.com
You Might Also Like
A new taproom and eatery to open on K Street soon
Taste: The region's latest food, drink & restaurant news for June 7
A sushi eatery with Hawaiian flair to take over the former Amaro location