Bastille Day Waiters Race Returns on July 14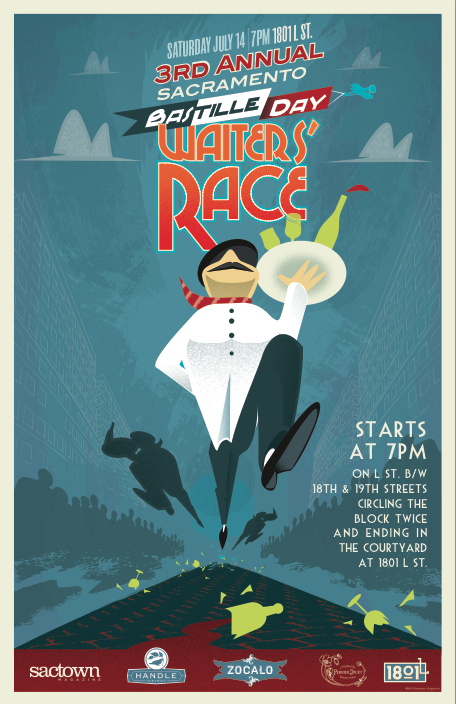 Inspired by the famous footrace in Paris, the Sacramento Bastille Day Waiters' Race returns for its third annual contest in midtown on Second Saturday, July 14, at 7 p.m.
Each of the last two years, nearly 50 local restaurant servers dressed in traditional, Parisian-style black-and-white uniforms competed in a contest of speed and balance as they circled the block bound by 18th and 19th streets and L Street and Capitol Avenue while balancing a tray containing a bottle of Perrier water and two half-full glasses.
The race will commence again this year on L Street in front of the 1801 L Street apartment building, and circumvent the block twice. The goal: Make it to the finish line without spilling water or without dropping the tray altogether. Judges will be at each corner and the finish line. Winners will receive cash prizes and medals.
This year's sponsors include The Handle District, 1801 L Street, Zócalo, Perrier-Jouët and Sactown magazine. To request a registration form, send an e-mail to waitersrace@sactownmag.com.
To learn more about the origins of the race, click here to read our 2010 article suggesting the idea for Sacramento.