Big Day of Giving targets $1 million for Sacramento nonprofits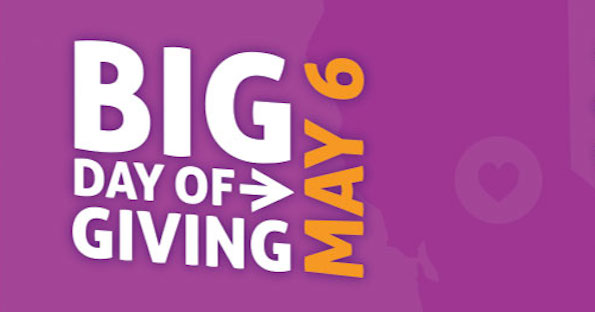 Something's got to give on Tuesday, when a cluster of Sacramento-area nonprofits open up the Big Day of Giving—a chance for locals of all ages, budget levels and cultural interests to get in on the act of philanthropy.
Starting at midnight and running the full 24 hours of May 6, visitors to givelocalnow.org will be able to join in the event aiming to raise $1 million for nearly 400 nonprofits around the Sacramento region. The Big Day of Giving emerges this week as an outgrowth of the Arts Day of Giving in 2013, which last spring raised over $525,000 for 78 area arts groups.
"I think were going to beat [the goal], honestly," says Linda Beech Cutler, CEO of the Sacramento Region Community Foundation, which oversees the event as part of its Give Local Now initiative. Cutler cites more than $300,000 already committed to the Big Day of Giving through matching funds for individual donors, as well as through prize funds for nonprofits who achieve such distinctions as receiving the first and last donations of the day.
Among those prizes are $5,000 to the organization the raises the most money overall, $3,000 to the group that rallies the most unique individual donors, and $2,500 available to the organization that receives the first donation at 12 a.m.
Other contests include a "Vine challenge" (which relies on posting creative short-form videos to Twitter with the hashtag #givebigdogVine) and a "Unselfie challenge" (which rewards self-portraits featuring the hashtags #givebigdog and #unselfie), which will result in $500 for the winning groups.
Donors can view a "leaderboard" of participating groups (including the California Food Literacy Center, Wellspring Womens Center, Crocker Art Museum and scores of others) and their respective prizes online at the BDOG's home page, while following along on Twitter and Facebook as well. Cutler emphasized the importance of social media in not only spreading the word about the BIG Day of Giving to prospective donors, but also as a way for participating organizations to rally for other prizes.
"The objective of this is to provide better access," Cutler says, adding that of the $525,000 raised for last year's Arts Day of Giving, 66 percent of donations were between $25 and $50. "The online generation will have access to online giving, [as well as] knowing that whether it's $25 or $250,000, they can still make an impact."
There are events in the flesh as well, including a "Halftime Celebration" at Fremont Park in midtown, which will feature over 25 organizations and include performances by the Sacramento Kings Dancers, the Sacramento Ballet, the Mandarins drum and bugle corps, musician Joe Kye and other artists. Attendees can donate at a "giving station" set up with multiple laptops, and watch the BDOG tally climb on a full-size leaderboard set up in the park.
Meanwhile, Cutler says, she and her team are all set for the region's Big Day. "I would be surprised if any of us got any sleep," she says with a laugh. "We're running on adrenaline, and that's fine by us."
To donate on May 6 between midnight and 11:59 p.m., visit givelocalnow.org.