Blackbird Kitchen reopens this week with new focus, new menu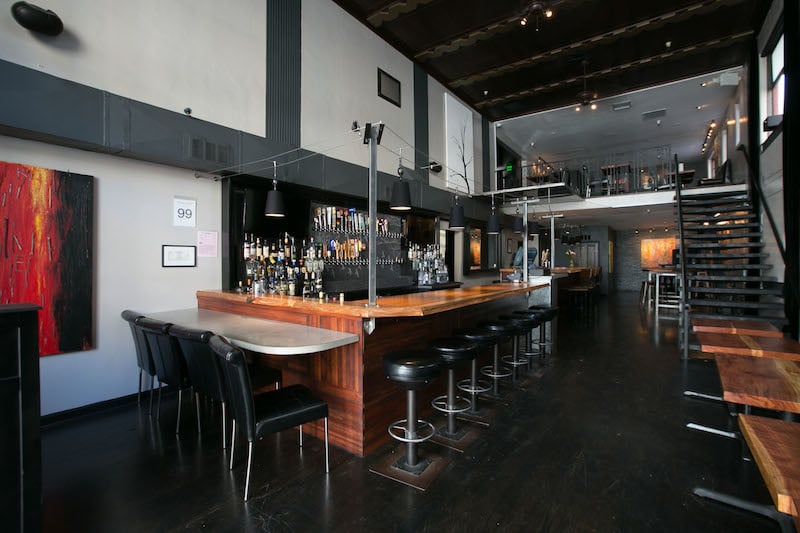 It's been a long, tiring few weeks for Carina Lampkin, the founder and executive chef of the soon-to-be-reopened Blackbird restaurant, which abruptly closed last September but now returns to join the flock of downtown restaurants with a soft opening this Wednesday..
"It feels like I just gave birth, again, to twins," Lampkin says of the work and preparation that has gone into the resurrected eatery, now called Blackbird Kitchen & Beer Gallery (previously, the name was Blackbird Kitchen & Bar). It has a refreshed concept with a revised menu, an updated layout and new design elements, as well as a reorganized ownership team that now includes Demetri Gregorakis, Tony Priley and Ron McGlumphy.
Those who frequented Blackbird in the past will notice some marked differences. Although items like mussels will still be a menu focus, the restaurant's trademark raw bar has been converted into "Sacramento's first cider bar," says Priley, which will have six different varieties on tap by the likes of Sacramento's own Two Rivers Cider Company. Also noticeable is the more open, tavern-like atmosphere downstairs, with two large community tables (custom-made from claro walnut wood by head waiter Rob Risucci), as well as an extensive tap system attached to a quartz backboard that was etched and sandblasted by hand.
That's where the "beer gallery" part of the restaurant's new concept comes in: There will be a robust beer program with a lineup of 50 brews on tap, most of which were selected by McGlumphy and Priley with an eye towards variety as well as accessibility.
"I saw Blackbird as having a persona that could take the beer experience and really change it into something that's very different, to appeal to what I believe is an unserved demographic that wants to learn about beer but may not feel comfortable asking questions in a typical beer environment," Priley says.
For now, those taps will offer beers from mostly West Coast brewers (including three from Santa Rosa-based Moonlight Brewing Company, like its flagship Death & Taxes black beer), and soon, the rest will be filled by Sacramento brewers like New Helvetia and Track 7. That emphasis on craft beer will also be an important factor in attracting diners to experience the rest that Blackbird has to offer. "Getting a high volume of people in here to try the beer," Priley explains, "gives Carina a whole new opportunity to expose people to [her] amazing artisan take on food and pairing [it with beer]."

Blackbird Kitchen founder and executive chef Carina Lampkin
A central feature to Lampkin's revamped bill of fare was creating a bar menu with more casual options, which will be available all day long for drop-in diners. "We will have sandwiches now, food that you want to eat all the time," Lampkin says. "We just want to have food that the neighbors want to have on a daily basis."
Besides Lampkin's signature clam chowder and squid ink fettuccini, the main menu will be almost entirely new items, ranging from raw (like Hawaiian butterfish with blood orange gelee) to other plates like grilled sirloin with harissa aioli. "I'm not so much of a snob now that I won't serve you beef," Lampkin quips.
Blackbird will be open for dinner starting this Wednesday, with lunch service starting early next week. It will host several events for Sacramento Beer Week, including two on March 6: a tap takeover with Ninkasi Brewing Company downstairs and a ticketed multi-course beer-pairing dinner prepared by Lampkin and hosted upstairs in Blackbird's loft area.
Blackbird Kitchen & Beer Gallery is located at 1015 9th St. For more information, call 498-9224 or visit blackbird-kitchen.com.