Blackbird's Carina Lampkin opens up about controversial closing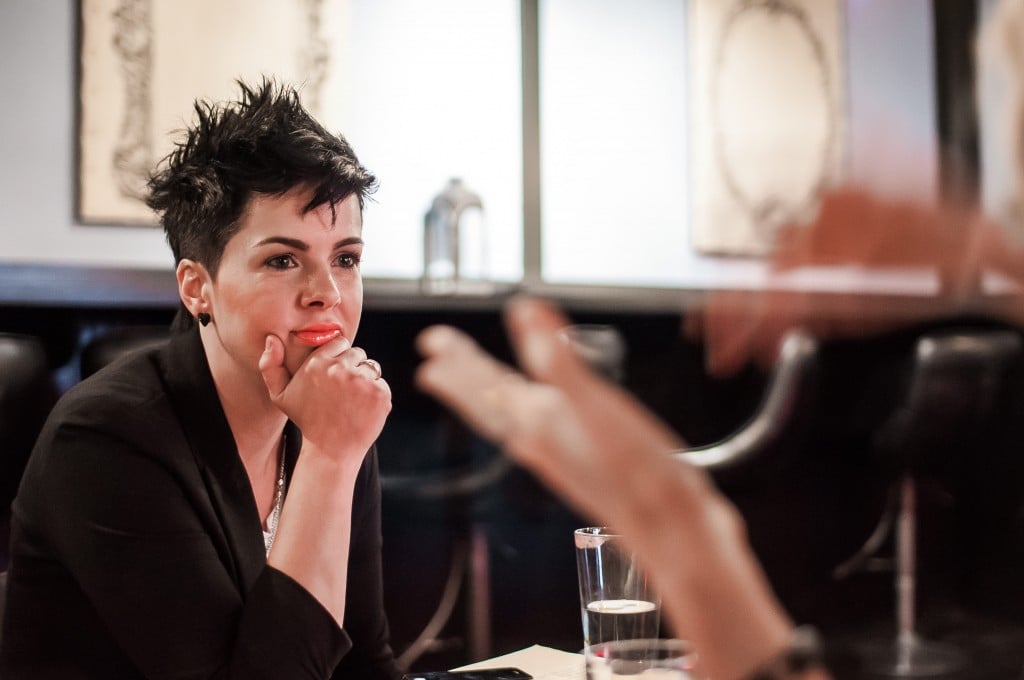 Last Friday, we published an interview with Carina Lampkin, co-owner and executive chef of downtown's Blackbird Kitchen, in which she detailed some of the reasons for the popular restaurant's closure and its planned reopening. You can read that interview here.
In that interview, however, Lampkin chose not to discuss the details surrounding the controversial dismissal of the restaurant's 18 employees via email. But on Wednesday, her stepfather and a former co-owner in the business, John Thacker, sent me a note providing his own account.
"Regarding the matter of why Carina did not want to discuss the email, I feel a personal need to reply," he wrote. "I believe she did not want to discuss it for the simple reason that she had NOTHING to do with it. I sent the email. I wrote it, I sent it, on my computer, from my house, and without any input from Carina whatsoever."
When I talked to Lampkin yesterday, she confirmed her stepfather's account, but also wanted to explain her mindset at the time. Lampkin opened the restaurant in April 2012, with her parents as the majority owners of the business. And while she was the creative force behind the venture, she says she was ill-prepared from the beginning because she didn't have a professional management team on board.
And while she knew Blackbird was losing money, the end crept up on her faster than expected. "The weekend before, I felt it intuitively," she explained, "because there were disagreements about how to direct the business going forward. I knew it wasn't working, but I didn't know the closure was going to happen right then." She didn't know, she explains, because it wasn't a group decision.
"On Monday [when the restaurant was normally closed], my parents called me up and they said, 'We think the restaurant should close,'' explained Lampkin. "I said 'When?' They said, 'Tomorrow.' My response was, 'We can't do that. We have too many people depending on us.'"
But Thacker had composed an email to send to the staff, telling Lampkin that he was signing her name (in addition to his and her mother's, he says), and would soon after meet with them personally, cutting them checks as severance pay. Lampkin said she felt helpless. "I was treated like an employee, and I was also fired," she said. "I had no power. I didn't speak out because I was asked not to, and I was also in so much pain that I just couldn't. At that point, I had no fight in me. I felt like a part of me had just died."
In retrospect, Lampkin doesn't blame her parents for the decision to close the restaurant. "They didn't make the wrong decision," she said. "The business wasn't working. We just didn't have the money to keep pumping into a business that wasn't profitable and without any real solutions about how to make it profitable."
But she says she does regret the way it happened. "Could we have handled it better? Absolutely," she said. "If it were up to me, I would have brought them all in and we would have eaten whatever was left, and we would drink whatever was left, and had a big cryfest together. But that's not what happened."
Lampkin said she later reached out to all of the 18 staffers that were let go that day and apologized. "I told them how horrible I felt about the whole situation," she said.
One of her new partners, Anthony Priley, knew of Carina through a mutual friend and approached her and her parents soon after the closure. "Frankly, one of the reasons I wanted to work with Carina is because when I first met with her, I saw how distraught she was over what had happened," he said. "And I saw her compassion and concern for the people she worked with."
And before Priley, Lampkin and their partners placed a single ad to recruit a new team, they first approached all of Blackbird's former staffers to ask if they would be interested in returning. As of yesterday, six of the original 18 staffers had been rehired. And one who moved north to Washington, eventually pursuing photography, will be showing her work in the revamped restaurant when it opens.
"I am on a hugging basis with all of my former employees," said Lampkin. "I care about all of them and all of the work they did for Blackbird will never be forgotten. There was so much magic there."
Blackbird Kitchen + Beer Gallery is scheduled to reopen in mid-February.