Bonney Field named as new home of Sacramento Republic FC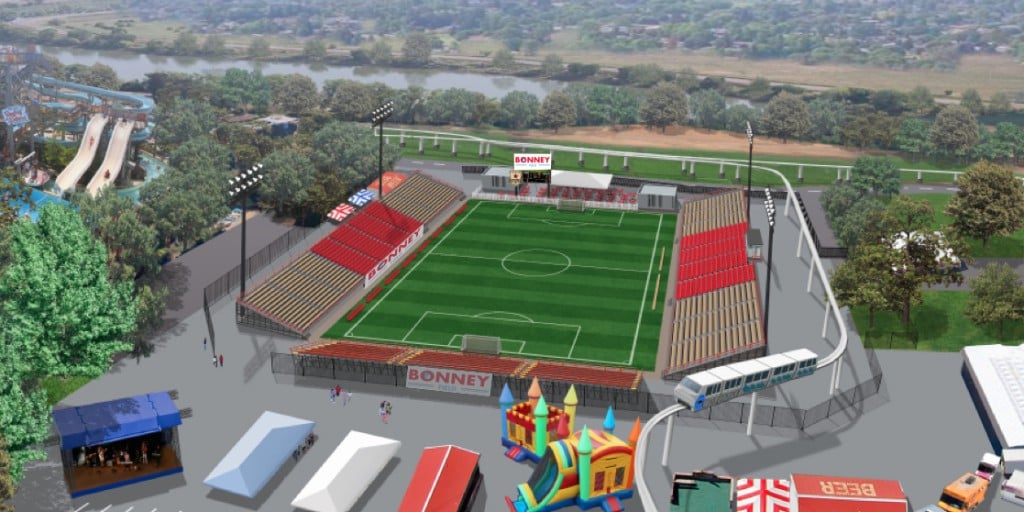 The future home of the new Sacramento Republic FC soccer team at Cal Expo officially has a name: Bonney Field.
Team executives will announce today at a press conference that naming rights for the 8,000-seat multiuse stadium have been acquired by the Rancho Cordova-based plumbing, heating, air conditioning and rooter company. Bonney's name will be located on signage both outside and inside the facility, which opens June 7 with the Republic FC's match against the Phoenix FC Wolves.
"When they said what their intentions were with regard to the community, it was something that immediately caught my attention," says Bonney co-owner and CEO Jimmy Crabbé. He was impressed with the scope of happenings that the Republic FC's executives intended to host at the stadium, from soccer matches to youth sporting events to concerts and more. While individual event sponsorships were on the table, Crabbé explains, "We said, 'Hey, maybe we want to be a part of something bigger instead.' "
Crabbé, a native of Belgium who joined Bonney in 2012, is a longtime soccer devotee who says he first met with team executives last fall to discuss sponsorship opportunities. What began last fall as informal chats over coffee grew quickly into a multiyear naming pact sealed by both sides at the end of March. (The total duration or financial terms of the Bonney Field arrangement were not disclosed.)
Plumber Mark Bonney founded his eponymous company in 1978, building it since then into one of Sacramento's most successful and ubiquitous home service providers. Crabbé says that the idea for Bonney—whose "Bonney Brigade" of employees even echoes the growing "Tower Bridge Battalion" of Republic FC fans—was to align itself with another organization as community-oriented as it is goal-oriented, both on the field and in the future.
"Once a soccer fan, always a soccer fan," Crabbé says. "And once a fan of a certain team, you're always going to be a fan of that team. There's a great deal of loyalty amongst soccer fans and the teams they support. If you look at what the Sacramento Republic wants to accomplish in eventually becoming a major league team, they're going to need that loyalty from their supporters. For us, this is really building a next generation of fans as well."
Beyond the Bonney Field designation, the deal calls for branded halftime entertainment and pledges both Bonney and the Republic FC to collaborate on charitable causes around the Sacramento region. Crabbé notes as well his interest in working with UC Davis Children's Hospital, another of the Republic FC's founding sponsors.
"We look at this as an opportunity for us to be a part of where the community gets together, and where families come together and build new memories," he says. "It was a great opportunity for us, and we're happy to be associated with it."
Tickets for the Republic FC's June 7 opener at Bonney Field are expected to go on sale in mid-May. Meanwhile, seats are still available for the team's regular-season Sacramento debut this Saturday at Sacramento City College's Hughes Stadium. Visit sacrepublicfc.com or call 307-6100 for more details.