Bridge Party
Many of us here are proud of our River City status, even though it's no secret that we've never connected with our riverfront the way we should. But in cities like Portland and Pasadena, people have found a way to turn some of their oldest structures—their bridges—into their newest attractions.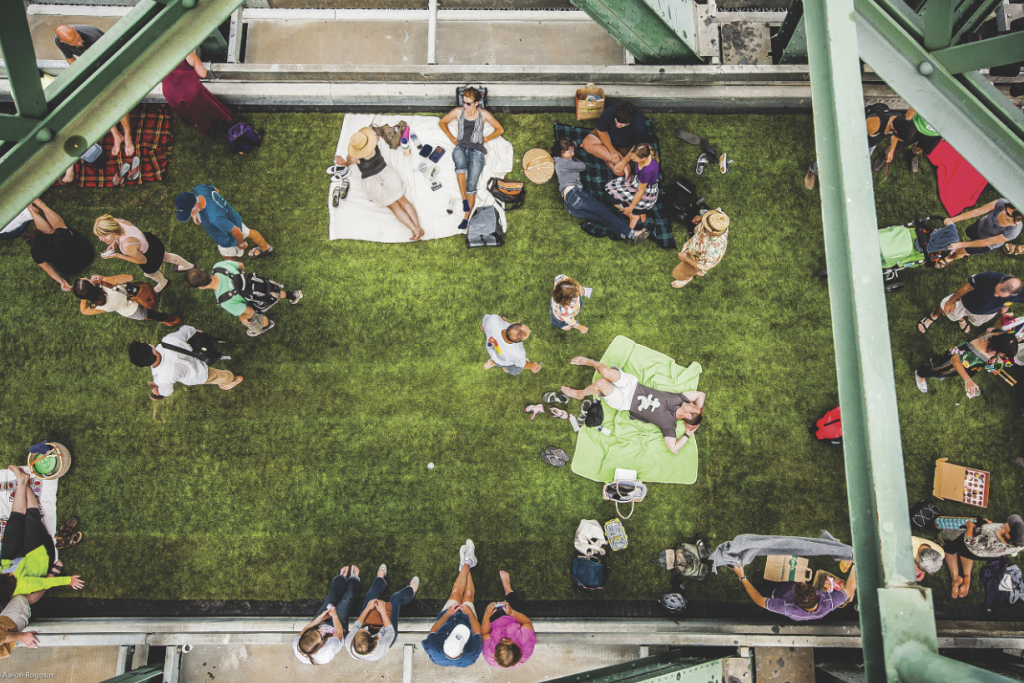 The Idea
With the exception of a few well-placed restaurants, Sacramento has largely squandered the extraordinary potential of its location at the confluence of two great rivers. And while the Great Recession promises to delay any riverfront plans for a while longer, we need only look north and south for inspiration on how to connect with our two downtown bridges.
In 2010, a guy named Tucker Teutsch launched the ambitious, two-week PDX Bridge Festival in Portland. The idea was to spotlight the city's connection to its eight historic bridges that span the Willamette River downtown. So over the last few summers, the community has celebrated with art, music and food; and some of the events have taken place right on the bridges themselves. On one of the days, the Hawthorne Bridge was closed, covered in sod, and the community was invited to "Brunch on the Bridge" to collect food for the hungry. Organizers placed colorful picnic tables across the span, along with portable trees, and people brought their own blankets for picnics (there were plenty of food trucks nearby, of course).
And in Pasadena, a group called Pasadena Heritage has been throwing a big one-day party on the 1913 Colorado St. Bridge since 1978 to raise money for historical preservation purposes. The bridge is closed to traffic as thousands of locals eat, drink and listen to live music.
Here in Sacramento, we have two very cool old bridges, the 1935 Tower Bridge and the 1912 I Street Bridge (which is getting a small 100th birthday celebration on Sept. 14), both of which would make for beautiful temporary parks and event spaces, and would draw thousands to Old Sacramento for the rare chance to lounge over the river for a few hours on a warm summer day or night.
The Players
The Tower Bridge is operated by Caltrans, and the Union Pacific Railroad operates the I Street one, so they would need to be involved. The Historic Old Sacramento Foundation or the Center for Sacramento History might be natural facilitators. And Portland's Tucker Teutsch says he's available for hire to help make it happen.
The Bottom Line
The costs will depend on our ambitions, but we can start relatively small with our own "Brunch on the Bridge." No matter how small it starts, it could be an exciting economic generator for Old Sacramento, food trucks ("MoFo on the Sacramento," perhaps?) and local nonprofits. Plus, it could do more in one day to celebrate the river and our bridges than in the century since the I Street Bridge first graced our shores. It's time to make some waves.