Burly Beverages will be poppin' bottles this May at its new craft soda shop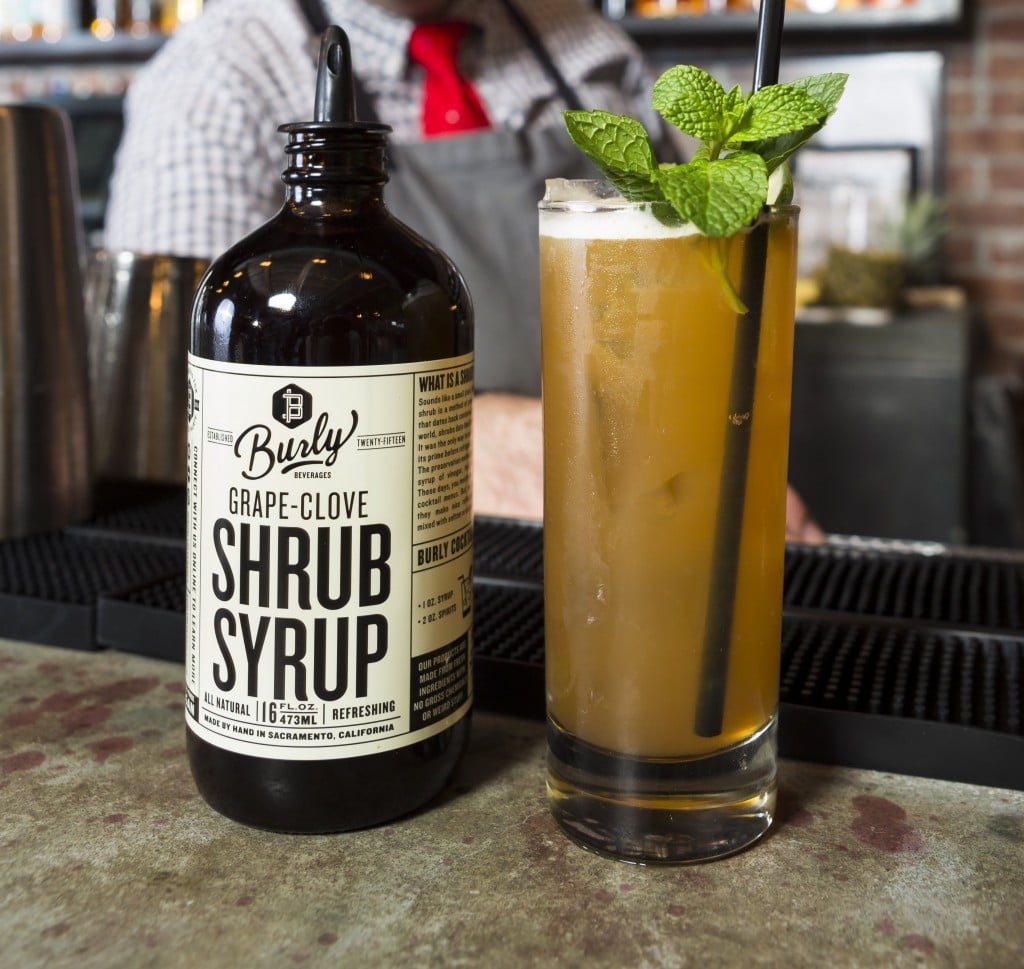 Fizz fanatics will soon be able to tap Burly Beverages' artisanal sodas and shrubs directly from the source, as founder Gabriel Aiello prepares to open a new shop for his popular local drink line in North Sacramento this May.
Aiello launched Burly Beverages at the end of 2015, producing his natural beverage syrups from the kitchen of midtown's Preservation and Co., then moved his operations to Del Paso Boulevard in November of last year. At the new locale across the street from Uptown Ballroom he has the space and opportunity to expand. And while his products can currently be purchased online and at local boutiques like Display: California and Boar Haus (they are also available at restaurants like Localis and Block Butcher Bar), Aiello says he wanted to open a shop that caters to cocktail and soda enthusiasts.
"We're hoping it will be a destination," he says, "like a BevMo of soda and cocktail stuff. We'll have a small tasting bar where people can try our products. It'll be doorbell service because we'll be producing in the back. It's not really going to be a sit-down kind of place—more 'get your thing and go.' "
Aiello plans to offer his best-selling ginger beer on tap at the bar, as well as his popular sarsaparilla and root beer. His flavored shrubs—vinegar-based fruit syrups like the blood-orange-beet and grape-clove blends—will be mixed to order with Burly's house-made seltzer. In addition to his own sodas and shrubs, the store will also carry other classic and rare soda brands like Moxie (which originated in 1876), Cheerwine (which dates back to 1917), and other drinks like—Harry Potter fans rejoice—butterbeer.
The shop's menu will also feature floats made with local ice cream and gelato, as well as a slushy machine for frozen drinks using Burly Beverages' syrups. Along with the sippable inventory, the store will have cocktail equipment available—think copper mugs, swizzle sticks and ice hammers—as well as products from other local makers like Midtown Jerky and Preservation.
Burly Beverages' grand opening celebration is scheduled for the weekend of May 13 and 14, and will include drink tastings, food, live music and cocktails. Beginning the following Tuesday, May 16, Burly Beverages will be open to the public from 11 a.m.-6 p.m. Tuesday through Sunday.
Aiello, who was originally looking for a place in midtown, says he is enthusiastic about being a part of the Del Paso neighborhood's renaissance.
"It's such a cool strip," he says. "The buildings and vibe are cool—our building is incredible. It was built in the '30s. We're excited about the boulevard in general—I'm so glad we're here."
Burly Beverages will be open from 11 a.m.-6 p.m. Tuesday through Sunday. 2014 Del Paso Blvd. For information and updates on the grand opening, visit burlybeverages.com.
You Might Also Like
Ruhstaller signs lease on new downtown taproom
First Look: Woodlake Tavern serves up comfort food on Del Paso Boulevard
A top chef opens a fast-casual pizza place in North Sacramento