Q&A with California State Architect Ida Clair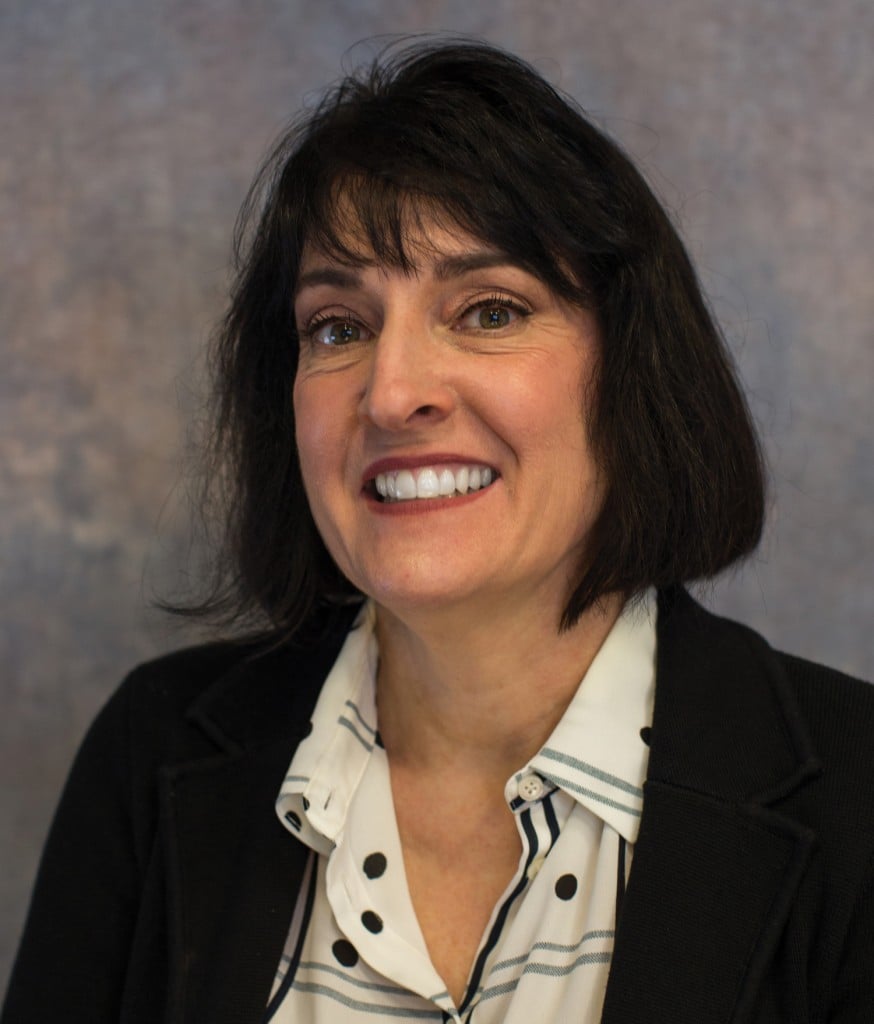 It may surprise many to know that as the newly minted state architect of California, Ida Antoniolli Clair does not design government buildings. Instead, her foremost responsibility is to oversee design and construction of public schools. But considering the impetus for her role—the 1933 Long Beach earthquake, which damaged over 200 school buildings—we're glad she's on the case, creating a safer and more sustainable future for our kids. Here, we talk to the longtime Elk Grove resident about California's zero net energy goals, her favorite buildings in Sacramento, and breaking the brick ceiling as our first female state architect.
Congratulations on your recent appointment. How does it feel to be the first female state architect of California?
It's interesting because, you know, I'd like to believe my skills as an architect, my willingness to be a leader and my passion for good, sustainable design and prioritizing accessibility are what made me a good fit for this role. But with women making up only 17% of the licensed architects in the United States, I am keenly aware that people may see me as a role model. So I do seek to lead responsibly, but when I think of it in those terms, it's a bit overwhelming. When I think of it in terms of just loving what I do and feeling like I can contribute because I have all these passions that align with this role, I can focus instead on how I can do a good job beyond being the first female state architect in California.
What does the state architect do? What does a day in your work life look like? 
I provide design and construction oversight for public K-12 schools and community colleges, and state-owned and state-leased essential services buildings. I make sure they are compliant with codes, but specifically structural safety, fire safety, accessibility and sustainability requirements in California. The DSA [Division of the State Architect] issues approvals for plans to ensure that they meet those higher standards. We also make sure state-funded facilities in California are accessible—we write the accessibility code for the State of California. But as our main charge, we're basically the building department for California schools.
I'm usually responding to inquiries from school design professionals and school districts regarding [issues like] the status of their projects or access compliance. I'm working with other state agencies, like the Department of Education and Office of Public School Construction right now, especially in regard to sustainability, but also reopening the schools after the pandemic—it could be that HVAC equipment needs to be replaced, which means that structural improvements might need to occur. It's quite complicated.
So the state architect is not in charge of designing all government buildings, but focuses mostly on schools? 
Historically that wasn't the case. We had a bigger role in designing buildings in the past, but that has shifted to other departments within DGS [Department of General Services]. Since the Field Act was developed in 1933 after the Long Beach earthquake [which destroyed or damaged over 200 school buildings], the DSA's focus has been school construction. We didn't want to peril our students in unsafe environments. That has been the role of the state architect for a while, and since the Field Act was passed, we have not had a major structural collapse in a California school. We take great pride in that at DSA.
So a lot of my work is with the Department of Education. We demystify for schools what they can do responsibly for not significantly more money. Well-designed buildings are approachable and achievable. In other words, you don't need a wealthy school district to make a well-designed building that's zero net energy—[meaning] it generates as much energy as it consumes. Just capturing daylight is significant—you can reduce the electrical load just by having access to skylights and lots of windows. Obviously having fresh air, daylight and views of trees also creates a better academic environment.
As the capital of California, Sacramento can set the tone for being a sustainability leader. The policies come out of the state, so the city itself needs to reflect its prominence as a capital. I'm doing my best to do that through schools—in California, about 75% of K-12 public schools are zero net emerging or zero net verified. But I still think there is a big need to address the zero net energy, zero carbon goals for the state.
Which local schools are good sustainability models?
The Winn Center at Cosumnes River College is LEED Platinum—a highly sustainable building. As an architecture school, it really has the opportunity to educate future architects [about sustainability]— that was a big goal of the building. At the elementary level, there's Floyd Farms, which will be a zero net energy building. [The project, which is set to open this fall at Leataata Floyd Elementary in Upper Land Park, will serve as the new home of the Food Literacy Center and house a cooking school, as well as feature a student-run garden and a community garden.] It's going to be a destination to teach kids how to grow food sustainably. The building is sustainable as well. Buildings can inspire and I think these are two that really do so.
How did you get into the civic branch of architecture?
I became an architect in 1991 after I graduated from the University of Southern California. I was working at firms in the Central Valley, first in Sacramento and then in Stockton, where I developed a specialty in affordable multifamily housing—if they have federal funding, they have a lot of additional accessibility regulations as opposed to just what's in the building code. So through that [work], I became an accessibility specialist. I applied to DSA and became principal architect dealing with accessibility and sustainability in 2016. When the previous state architect's tenure ended with the Brown administration, I was asked to step in as acting state architect [in January 2019] and then I officially became the state architect [this past April].
What inspired you to be an architect?
I am the daughter of immigrants. Both my parents were born and raised in Italy, and my dad came over [to the U.S.] as a farmer. So we lived out in the country in Tracy—I'm a Central Valley girl—which is pretty much devoid of any buildings. But I did have the opportunity to visit family in Italy frequently. And just being mesmerized by the history and the architecture of Italy got me excited. I also always enjoy traveling to big cities.
Who is one of your favorite architects?
Definitely Louis Kahn. I've always admired him. When I was in school, I went to go see the Salk Institute for Biological Studies [in San Diego, which he designed] and it's quite an amazing space. Beyond that, I became enamored in architecture through historical buildings, so a lot of what I see in architecture is the timelessness of good design. That's kind of always been my philosophy when I was designing—being responsive to the client and being responsive to how the building was sited, which creates that timelessness.
What are some buildings in Sacramento that you love?
Of course the Julia Morgan House [a Mediterranean revival mansion near 37th and T streets that was designed by its namesake, who also designed Hearst Castle and was the first licensed female architect in California] and Julia Morgan's Public Market, which is now the Sheraton. I admire Julia Morgan because she created very unique and very personal environments. That's why her work is timeless. Her work is very personal, very beautiful, very appropriate for its setting. She was a real talent and trailblazer.
Speaking of trailblazing, why do you think the architecture industry is so male-dominated?
Yeah, it's interesting. It takes a lot of dedication to become a leader in architecture, a lot of hours, and in the past, it wasn't as easy for women who had families because the rules were so different back then. When you consider Julia Morgan, I don't believe she ever married or had kids. Architecture is a profession that takes your whole soul to work on.
It's a long road. Eight years—five years of school, three years of internship, then exams. That kind of commitment would be a challenge for anyone. It may not have aligned as much with women who diverted to other responsibilities that were traditionally for women. I think that had a lot to do with men in the profession seeing [women] only in that one way, which raises the difficulty for women to actually overcome those obstacles. It's a lot better now, but again, we only [make up] 17%.
I think what's important is having an understanding that everyone can contribute and everyone needs to be able to contribute in the manner that allows them to succeed. There isn't a one-size-fits-all prototype or a method to deliver the services. If you have good balance in all aspects of your life, you really can flourish in all aspects of your life. There shouldn't be somebody telling you, "Well, you're just going to go off and raise kids, or you're going to do this or that, so therefore I can't invest in you." That's the worst that can happen. We should all be allowed to be happy in all our roles. I can say that I've always had really great bosses who've [helped] me be a good architect, as well as a good mother, as well as a good wife, as well as a good daughter.
Has your role as a mother of three informed your passion for the design of schools?
Absolutely. I've been in my children's schools teaching as an art docent and was a mentor at Cosumnes Oaks High School, which has an architecture design program. I also speak at schools to encourage students to become architects. There's so much in a classroom that you don't see. Our teachers do so much to lead and inspire, and I think they can do so much more in an environment that can be used as an educational tool—if it's healthy and sustainable, you can point to those things as to how they really affect life.
With school design, every building I've gone into, I've always looked at things like, "Oh, the lighting is awful" or "Oh, we need more windows." If you understand the benefit of all those elements and how they contribute to learning, you really see the missed opportunities when they're not there.
What do you say to kids to inspire them to become architects?
I let them know that you don't need to be good at math. I also let them know that you don't need to be a good artist or draw well, but what you do need is to dream, have vision and be able to think analytically, be able to solve problems, definitely be able to listen, have patience, and understand that the product you're delivering is meant for someone else to enjoy. The guiding force is how the users will benefit from the building, not how the building becomes a testament to you.
On the subject of dreaming, what is your dream Sacramento project?
I find it unfortunate that I-5 splits the city. I think every architect in Sacramento would love to redirect the freeway. When you're talking big, that would be big.
As a local architect, how do you see our region's landscape?
I see a lot of potential. I moved to Elk Grove in 1989 and I've seen how it has grown. A lot of suburban communities of Sacramento feel very connected to [the central city] because it's so accessible, and yet we still have our own identities as suburbs.
I've worked for a long time in the city of Sacramento, and I'm very pleased with the downtown area and the revitalization efforts. We have great architecture. The R Street Corridor backs up to our office building. So every day at work, pre-pandemic, I'd be walking up and down R Street and it just had a lot of life. I think it's just amazing how Sacramento has communities downtown that have a very good focus on affordable housing and live/work environments. Also, the new state office buildings downtown are highly energy efficient. I'm proud of what the state of California has been able to do with their office buildings, the new ones especially, to really make them net zero and carbon free and electrified. That's exciting.