Cafeteria 15L launches brunch this Sunday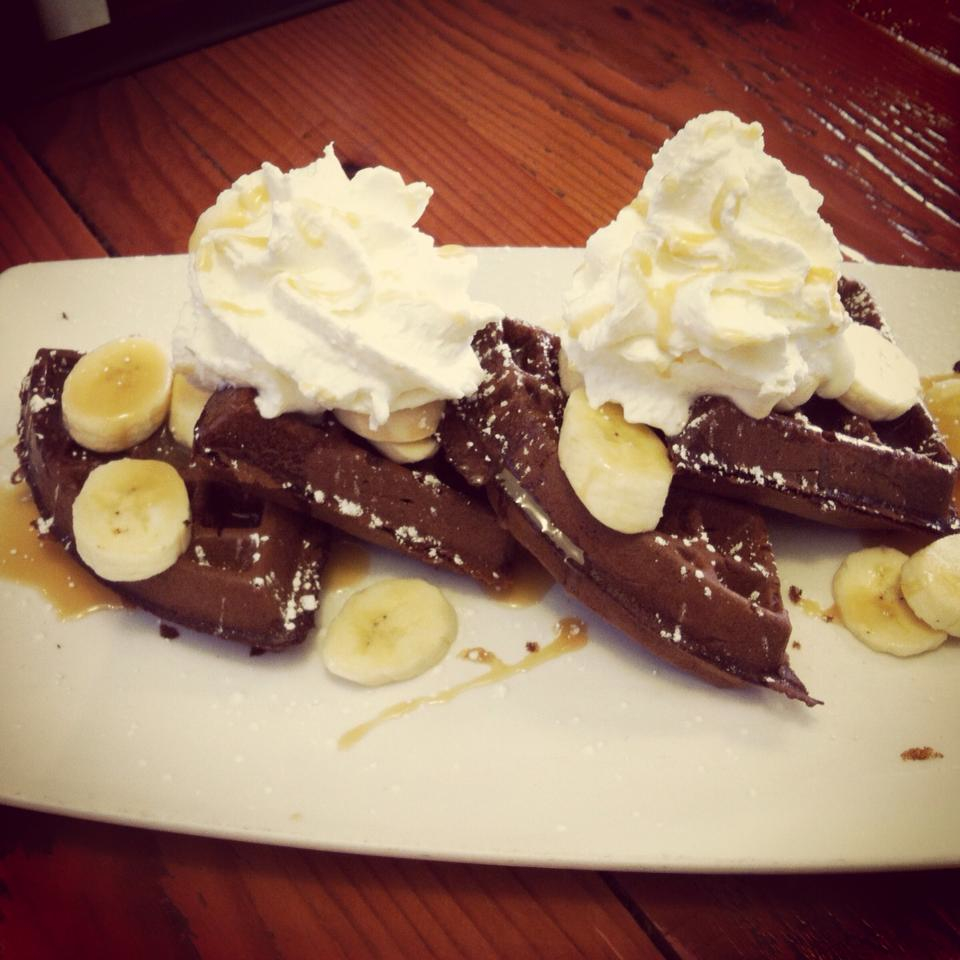 Starting this Sunday, Aug. 4, Sacramento's weekend-brunch-going crowd can add another destination to the go-to list downtown: Cafeteria 15L, where executive chef Christian Palmos will be churning out more of the restaurant's signature "American comfort classics, but with a twist."
That philosophy finds its way into whimsical, unique dishes, ranging from an array of eggs Benedicts—like a Southern-inspired variation made with a biscuit and sausage patty—to the "loco moco," a traditional Hawaiian breakfast dish of steamed rice topped with a hamburger patty, two eggs and house-made veal gravy. Also featured will be a rotating lineup of egg scrambles like chicken chorizo with tortillas or the seasonal veggie (prepared with tomatoes, corn and fontina cheese in August), all of which will be served inside a hefty cast iron skillet with house-made tater tots. And for those with a sweet tooth, don't miss the Valrhona chocolate waffles smothered in maple syrup-infused whipped cream, or the brioche French toast, which is based on a recipe belonging to Palmos' grandmother.
The drink menu will be comprised of similarly clever updates to brunch classics, including several Bloody Mary variations like the "English Mary" with gin and muddled cucumber or the "Hot Southern Mary," made with whiskey and garnished with crispy onion rings.
And vegetarians are in luck here, too, with plentiful meat-free options to choose from like a spinach and avocado omelet and toothsome multigrain waffles with fresh berries and wild honey. And bonus: Many of the items can be customized for gluten-free diners, such as building an eggs Benedict on a base of sautéed spinach instead of a toasted brioche roll.
Brunch served Sundays, starting Aug. 4, from 9 a.m. to 3 p.m. 1116 15th St. 492-1960. cafeteria15l.com