Celebrate Margarita Day with the Mayahuel Fresca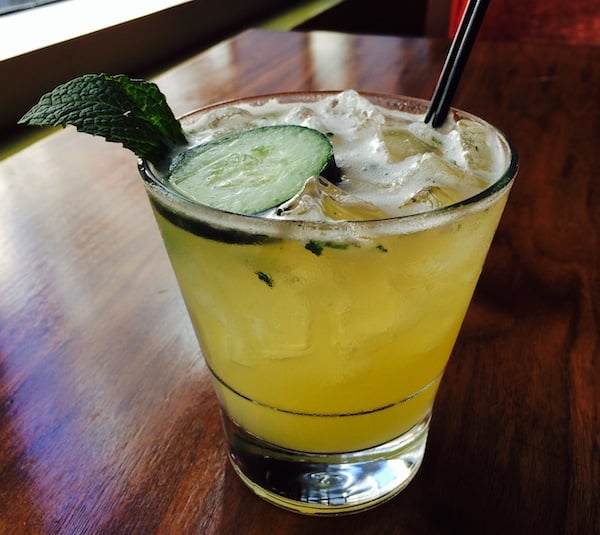 When the country celebrates National Margarita Day on Saturday, tequila enthusiasts will inevitably face a dilemma as old as the agave: frozen, or on the rocks? Consider opting for the latter with the Mayahuel Fresca, the signature cocktail by the K Street margarita maestros at Tequila Museo Mayahuel.
An artful blend of cucumber, mint, citrus and one of the more than 160 tequila varieties on hand at Mayahuel, the Fresca requires fresh ingredients, careful preparation and elegant presentation. "Agave nectar, natural sweetener—we don't use sweet and sour mix," says Mayahuel bartender Charles Connolly, who walked us through the intensive process that includes a bit of muddling, bruising (the vigorous shaking that infuses the cucumber and mint flavors into the tequila) and even an unorthodox treatment for mint.
"We're actually going to slap the mint," Connolly says, smacking a mint leaf between his palms in a swift, sudden motion. "It breaks the oil cells on it. It gives you a better aroma. Smell is such a big part of when you taste."
And he's right: The end result is one sensational cocktail. So if you want to keep things fresh on Margarita Day (and beyond), head downtown to Mayahuel or make the Fresca at home using Connolly's recipe below. Cheers!
Mayahuel Fresca
(makes one cocktail)
2 cucumber slices
Chopped mint
Mint leaf
1/2 part fresh-squeezed, Ruby Red grapefruit juice
1 part lime juice
1 part agave nectar
2 parts tequila
Muddle one cucumber slice in a rocks glass. Add a pinch of chopped mint before combining grapefruit juice, lime juice, agave nectar and tequila. Shake vigorously. Garnish with second cucumber slice and "slapped" mint leaf.