Celebrate World Nutella Day at Crepeville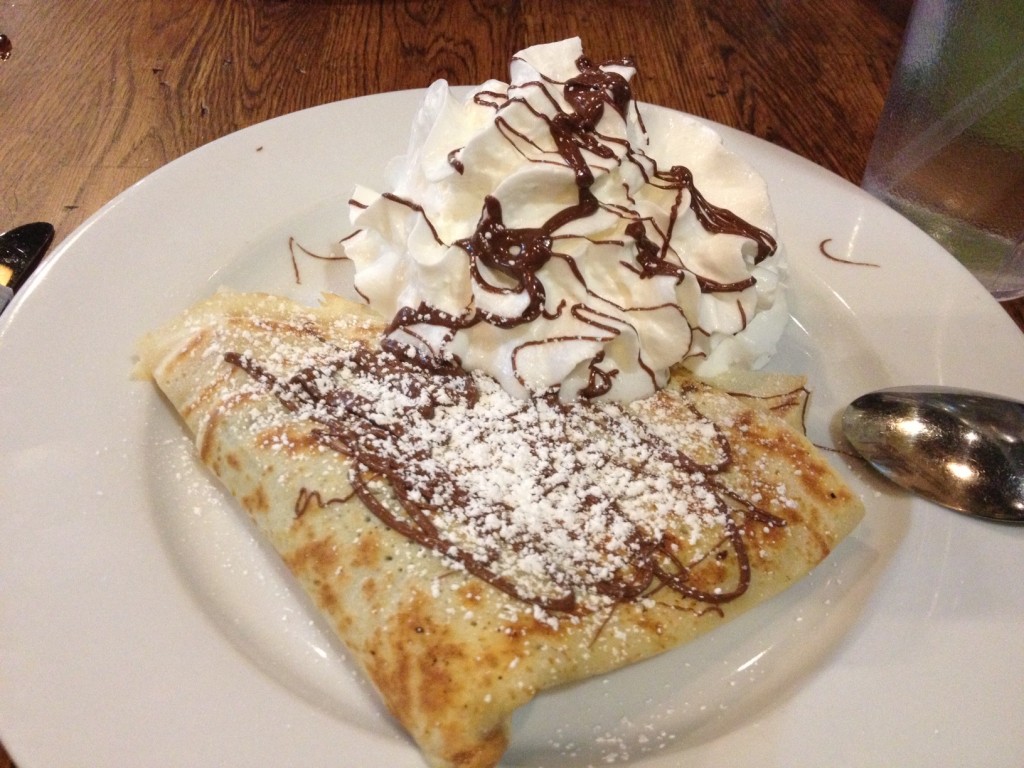 Yes, it's that time of year again. Nestled in between Groundhog Day and Presidents' Day, it can be easy to overlook World Nutella Day if you're not paying attention. Happily, we're here to remind you that the day is upon us and that if you're craving a quick fix of the popular hazelnut and chocolate spread, a trip to Crepeville in Davis or midtown Sacramento is all you need.
Crepeville has four different dessert crepes featuring the Italian treat. There's the basic Nutella crepe, the banana and Nutella crepe, the strawberry and Nutella crepe and, our personal favorite, the peanut butter and Nutella crepe (pictured above), all of which are served in hot, made-to-order crepes and topped with cool whipped cream and drizzled with yes, even more Nutella. Crepeville owner Derar Zawaydeh says he also makes an off-the-menu orange Nutella crepe (Zawaydeh says he'll make sure his staff knows about this for any World Nutella Day revelers who come by tonight). He says they take freshly squeezed orange juice and mix it with orange zest, butter, brown sugar and some lemon juice to make an orange sauce that is poured over the Nutella crepe, which is also topped with the whipped cream and an orange zest garnish. Happy World Nutella Day, indeed.
Crepeville is located at 330 3rd St. in Davis, and at the corner of 18th and L streets in midtown Sacramento.