Celestin's restaurant returns to Sacramento with new location, same beloved gumbo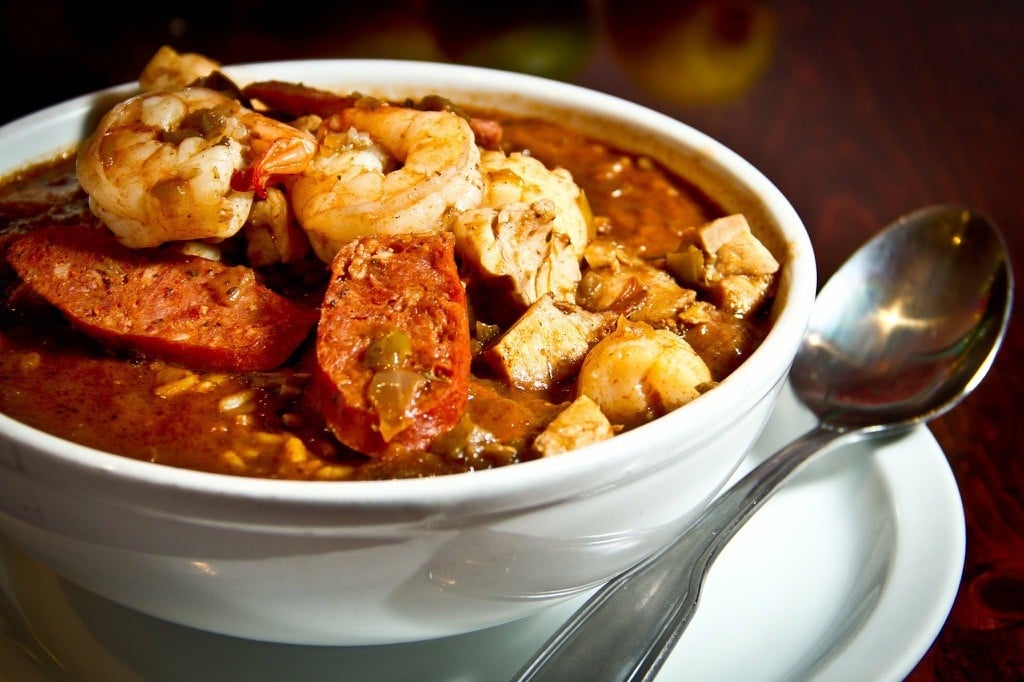 March 15 update: Celestin's relaunched Tuesday, March 13, offering seven versions of its signature gumbo—from vegetarian with zucchini, butternut squash, cremini mushrooms and carrots to protein-heavy with chicken, scallops, shrimp, rock cod and sausage—and other dishes like shrimp Creole, fried plantains and desserts like Key lime pie and a Banbury tart. The eatery is open for lunch and dinner Tuesday through Saturday starting at 11:30 a.m. On Sundays, from 10 a.m. to 2 p.m., it will host Celestin's Gumbo Brunch, with the same menu plus mimosas and scratch-made pastries, and plans to expand its brunch offerings down the line to include items like Haitian French toast. The restaurant is closed Mondays.
**********
After a seven-year hiatus, husband-wife team Patrick and Phoebe Celestin are hoping the third time's the charm as they get ready to launch their latest rendition of Celestin's restaurant in East Sacramento.
At a time when the local food scene wasn't as diverse, the Celestins opened their first namesake eatery in 1983 in midtown near 25th and J streets with a menu that leaned on Patrick's Haitian heritage and offered dishes like poulet blanche (chicken in cream sauce with onions and peas), sides like plantains, beans and rice, and its signature gumbo. After 18 years, they moved to bigger digs near 18th and K and relaunched as Celestin's Island Eats and Cajun Cuisine (the space is currently occupied by The Porch). But after another decade, it became too big to manage—also, as new grandparents, they had other ways they wanted to spend their time—and in 2011, the couple decided to close their popular restaurant.
"The way that we wrapped up the second [Celestin's] didn't feel like it was the exclamation point at the end of our story with the community," Phoebe Celestin says. "Really, truly, we have more to give."
So with their grandkids now in school, Phoebe and Patrick, along with partners Rafer Chambers and Rijindar Bains, thought it was time to go back to what they do best. But this time, they downsized: The new Celestin's Restaurant, which occupies the space in East Sacramento most recently held by Devine Bakery & Gelateria, will seat about 30 people and also focus on takeout options by way of a new deli counter.
Fans of the former Celestin's can be assured that the beloved gumbo—the recipe comes from Phoebe's Alabamian brother-in-law—will return as a menu staple, in eight different varieties packed with everything from sausage, chicken, scallops and salmon to wild shrimp, rock cod and Alaskan King crab (it will also be available in a vegetarian version). But Phoebe and Patrick also want to introduce new dishes to the lineup like pâté—a single-serving chicken meat pie in puff pastry that is often served at the beginning of meals in Haiti—and the chiquetaille (pronounced chic-TIE), a salted cod salad spiced with vinaigrette, bell peppers and chilies that comes with a toasted baguette. "These are [dishes] we wanted to do 30 years ago but we didn't think our community was really ready for that stretch," Phoebe says. "So now we're going to stretch a little more."
The cozy interior will feature an inviting and subtly vibrant scheme—"French-Creole-Caribbean-modern," says Phoebe—with gray shiplap siding on one wall decorated with an aqua triptych that for Phoebe evokes the beach. French bistro curtains (by way of Scotland to honor Phoebe's heritage) will hang on the front windows, and the rest of the dining room will be accented by sunset colors like pastel blue, pink and gray.
The restaurant will be open for lunch and dinner (with tentative plans to add breakfast service down the road), shifting from counter service during the day to table service at night, and will include between two and four beers on tap, as well as wine and mocktails.
As longtime Land Park residents, the Celestins are thrilled to be making their stamp on Sacramento once again. "We like being part of the community," Phoebe says. "We thought we made a contribution that was unique in terms of cultural diversity, and we're excited to be back."
3610 McKinley Blvd. 258-4060. celestinsgumbo.com
You Might Also Like
Michelin Man: the chef behind East Sacramento's new Canon
Downtown Commons eateries ready to open their doors
A new '80s cafe is a blast from the past