Snap, Crackle & Pop Culture
A new cereal bar opens in Old Sacramento and serves up everything from Corn Pops to Instagrammable backdrops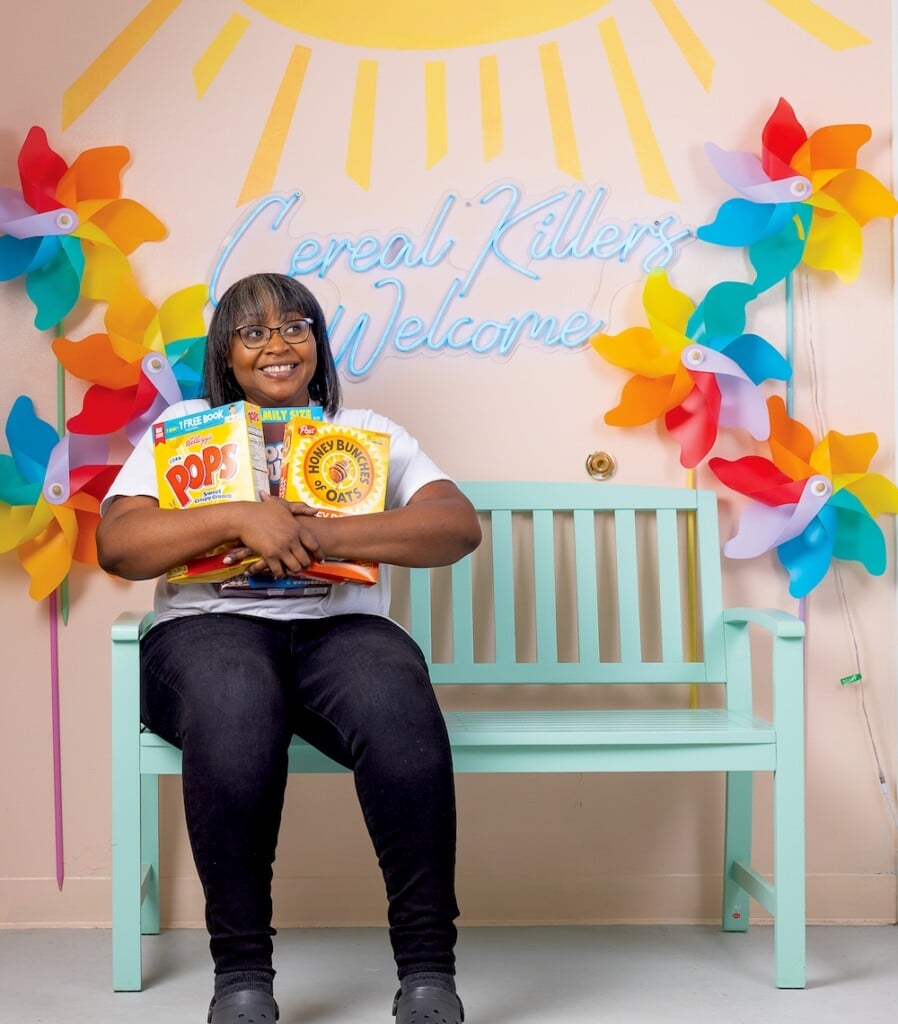 Laterica Reddix-Espinoza is pumped up. But it's not due to a sugar rush from the decadent desserts, supercharged soda pop concoctions, or over-the-top flavor combinations at her new cereal bar—aptly named Cerealism.
No, it's because she just got word that an actress from the long-running TV show Pretty Little Liars, Lindsey Shaw, was stopping by any minute to shoot some social media content for her 1.1 million TikTok followers. And Reddix-Espinoza, who is 44, shyly admits she was a devoted viewer. Suddenly, she's 14.
And frankly, that's the point: Evoking giddy memories is the goal of her colorful new venture in an Old Sacramento basement—the same room that enthralled a generation of teens when it housed The Time Zone arcade from the '70s through the '90s.
"One of my favorite feelings as a child was watching Saturday morning cartoons with a bowl of cereal," Reddix-Espinoza says. So, she wondered, "How can I package a Saturday morning feel? I wanted to create that feeling of being happy."
The answer was to combine those sweet cereals we all remember with a modern iteration of Saturday morning cartoons—social media content creation. At Cerealism, that means vibrant themed backdrops like Toucan Falls, featuring depictions of a 6-foot-tall milk waterfall and giant Fruit Loops "floating" beneath your feet.
And because the new cereal cafe—which launched on Dec. 3 in Old Sacramento—is targeting Gen Zers and millennials (versus their younger counterparts), it stays open until 1 a.m. on weekends and hosts 14-and-over nights. As for the menu, the focus is on creative, curated cereal-and-toppings-and-milk "specialty bowls" dripping with sugary delights (such as the Magilla Gorilla mash-up that includes Frosted Flakes, Rice Krispies, cinnamon roll and banana oat milk).
Reddix-Espinoza notes that patrons can add nutrient-rich options like fruit and flaxseed, and choose, say, nonfat milk instead of regular or horchata. But in terms of less, shall we say, sugar-forward options, "We had healthy bowls," she explains. "But no one was buying them."
In a sweet spot like this, that's the kind of cereal killing we fully condone.
128 K St. cerealismcafe.com