Cheesy does it at the fourth annual Sacramento Grilled Cheese Festival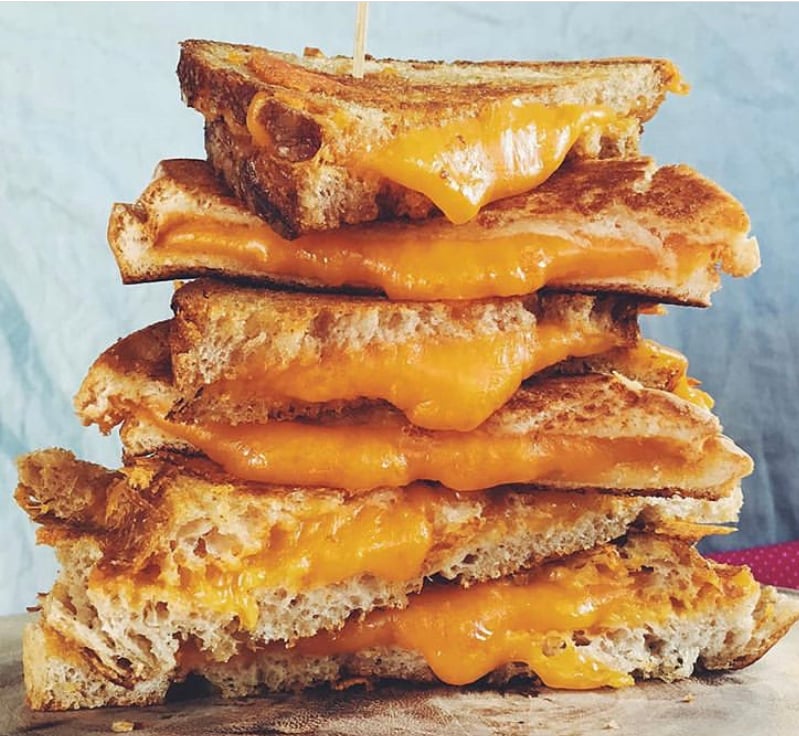 You'll be saying cheese and thank you for the mounds of melty sandwiches at the Sacramento Grilled Cheese Festival, the two-day foodie fête that will host its fourth annual gathering in Southside Park this spring.
On Saturday, April 4, there will be unlimited tastes of snack-sized sammies, as well as all-you-can-drink craft beer and wine. Attendees on the first day will have the chance to put in their vote for their favorite grilled cheese. (Tickets to this first day, which is 21-and-over admission, often sell out early.) Meanwhile, Sunday, April 5, will be an all-ages affair, with live music, bounce houses and half-portions of grilled cheese sandwiches available for purchase. A panel of judges will choose the best sandwich in two categories: "classic," for sandwiches with only butter, bread and cheese, and "melt" for sandwiches with additional ingredients.
Participants will include a mix of local eateries like Kupros Craft House, Flaming Grill Cafe, Kaliko's Hawaiian Kitchen and Ink Eats & Drinks, and out-of-towners like Bay Area-based pop-up The Grilled Cheez Guy, all doling out their spins on the comfort-food nosh.
The Rind will return to defend its victory in the classic category last year. "Why not throw your hat in the ring and try to kick some serious cheese butt?" says Sara Arbabian, the midtown cheese mecca's co-owner and resident cheesemonger. The reigning winner? The New York Minute, which featured cheddar from Cabot Creamery and Beecher's Handmade Cheese on brioche bread with a crusted "skirt" of butter, shredded cheddar and whole pickled mustard seeds.
While this year's edible entries are yet unknown, Laura Ball—events manager for the local sporting league Xoso, which is co-hosting the festival with Positive Coaching Alliance (proceeds from the festival will go to the youth sport nonprofit)—says to expect inventive creations filled with everything from kalua pulled pork to pickled vegetables to watermelon. This year, Pushkin's Bakery will also provide gluten-free bread for all the contestants.
For Arbabian, seeing what everyone comes up with is what makes participating fun. "Experiencing new forms of [grilled cheese], with people innovating and bringing different ideas, is exciting, and I really enjoy being a part of that," she says.
April 4-5. $10-$65 (free for ages 5 and under on Sunday). Sat. 1-4 p.m. (VIP admission at noon). Sun. 11 a.m.-5 pm. Southside Park. 2115 6th St. sacgrilledcheese.com
You Might Also Like
Cider House owner to open a new smokehouse and bar
Popular SF cookie delivery company opens its first shop in Woodland
Former Saddle Rock space to reopen as Saigon Alley