Citrus Heights native Mandisa wins her first Grammy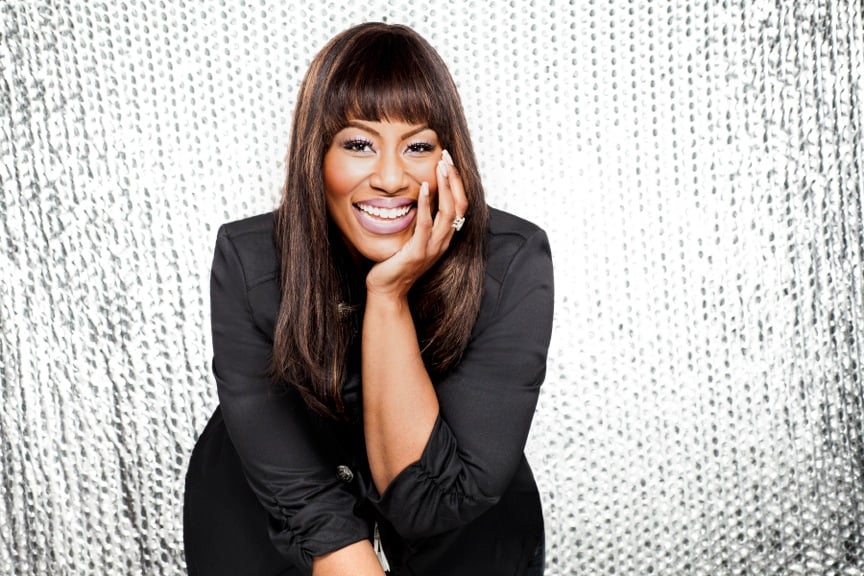 The fifth Grammy Award nomination was the charm for Mandisa, the Citrus Heights native whose Overcomer was recognized Sunday as the year's Best Contemporary Christian Music Album.
The singer-songwriter and American Idol alumna watched from home as producers Christopher Stevens and David Garcia accepted the award at a ceremony ahead of the main Grammys telecast. (Overcomer's title track also won Best Contemporary Christian Song for its writers Stevens, Garcia and Ben Glover.) "Truth be told, all of my other three albums have been nominated for best Christian album, and I've never won," Mandisa says today via phone, her voice still gripped with the giddy surprise that you can hear in an awards reaction video on her Facebook page.
She says she started the recording the video with the intention of saluting contemporary Christian recording star and fellow Grammy nominee Chris Tomlin, who had triumphed over Mandisa at the Grammys previously. "I just thought, 'Well, I'm not going to win; I'll just record this video to send congratulations to Chris,' " she says. "When they said my name, that gasp that you heard really was complete shock."
From there, Mandisa's phone "started blowing up" with calls and messages from the president of her record label, her management team, numerous friends and other peers and colleagues. Her social media profile boomed suddenly as well. "I've never seen my Twitter blow up so fast in my life—including when I was on Good Morning America three times or when I sang the National Anthem at a San Francisco 49ers game," she says. "Those tend to lead to my Twitter page getting a lot [of attention]. But I couldn't even keep up with how many tweets I got and how many Facebook posts."
Her brother sent a proud congratulatory text, but Mandisa just missed breaking the news to her mother, who was told by a friend at her church. "She was out in the yard doing yard work [at the time of the announcement]," Mandisa says.
Meanwhile, Mandisa is awaiting delivery of her golden gramophone statuette. "My producers were there, so I'm hoping that they brought mine back with theirs. I'm hoping to get it sooner than later!"
Will she bring the trophy back home on a victory lap next month, when she plays Davis as part of the Hits Deep Tour with TobyMac, Brandon Heath and other gospel stars? "That might make my suitcase a little too heavy," Mandisa says with a laugh. "But I'll see what I can do."
Click here to buy tickets to see Mandisa in concert at UC Davis on Feb. 24: mandisaofficial.com.