A new mobile farmers' market to hit the streets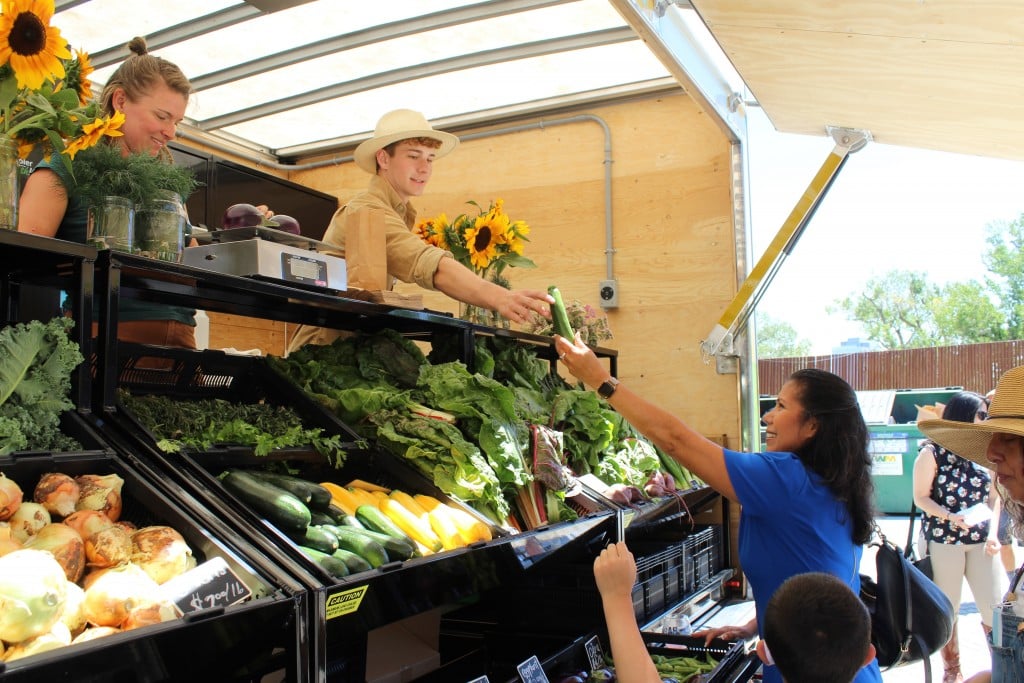 Update: The Center for Land-Based Learning launched its mobile farmers' market on July 6, 2021. In addition to making weekly private stops at low-income communities, the market will be open to the public every Tuesday at the Margaret McDowell Manor apartment complex in West Sacramento (1525 Merkley Avenue) from noon to 2 p.m. For more information on the public stops, visit the market's Facebook event page.

* * * * * *
A new produce stand is rolling into town—literally. The Woodland-based nonprofit Center for Land-Based Learning (CLBL) will soon launch a mobile farmers' market to bring fresh produce like heirloom tomatoes and summer squash to food-insecure neighborhoods.
The CLBL plans to conduct a pilot program in September and October and hit the streets for good starting next summer, stopping in "food deserts" (low-income areas with limited access to grocery stores and markets) in West Sacramento, with the hopes of eventually expanding to other parts of the region. The refrigerated rig, which is currently being built by The Farmers' Truck in New Brunswick, Canada, will be emblazoned with illustrations of colorful produce, rolling green hills and the Tower Bridge, and a large pop-out window will create a shady awning for customers to comfortably pick out bunches of rainbow chard, globe eggplants and Armenian cucumbers, sourced from half a dozen urban farms in Yolo County, including Bella Vida, Riverfront and Three Sisters Gardens.
This initiative follows other mobile farmers' markets that have been popping up in cities around the country, including Atlanta, Boise and Oakland. Funded by an $84,000 grant from the California Department of Food and Agriculture, the roaming market will primarily offer seasonal fruits and vegetables, but soon after the launch, walk-up customers might find pantry staples like basmati rice or dried garbanzo beans. The truck will also participate in Market Match, a state-run program that matches, dollar-for-dollar, purchases made with CalFresh EBT cards to provide even more produce-buying power at the truck.
"People who aren't able to access healthy food suffer disproportionately higher from diet-related illnesses—everything from obesity to heart disease to diabetes," says Sara Bernal, manager of CLBL's West Sacramento Urban Farms Program, a business incubator for budding urban farmers. "For us, it's about [solving] a public health issue. [We want to] create an opportunity for people to eat better."
Visit landbasedlearning.org for more information.
You Might Also Like
Get pantry cooking with local artisanal shelf stockers
7 CSA produce boxes that bring the farm to your fork
Local cookbook authors help you bring the farm to your table this spring