Competitors face off at the Northern California Beard and Moustache Competition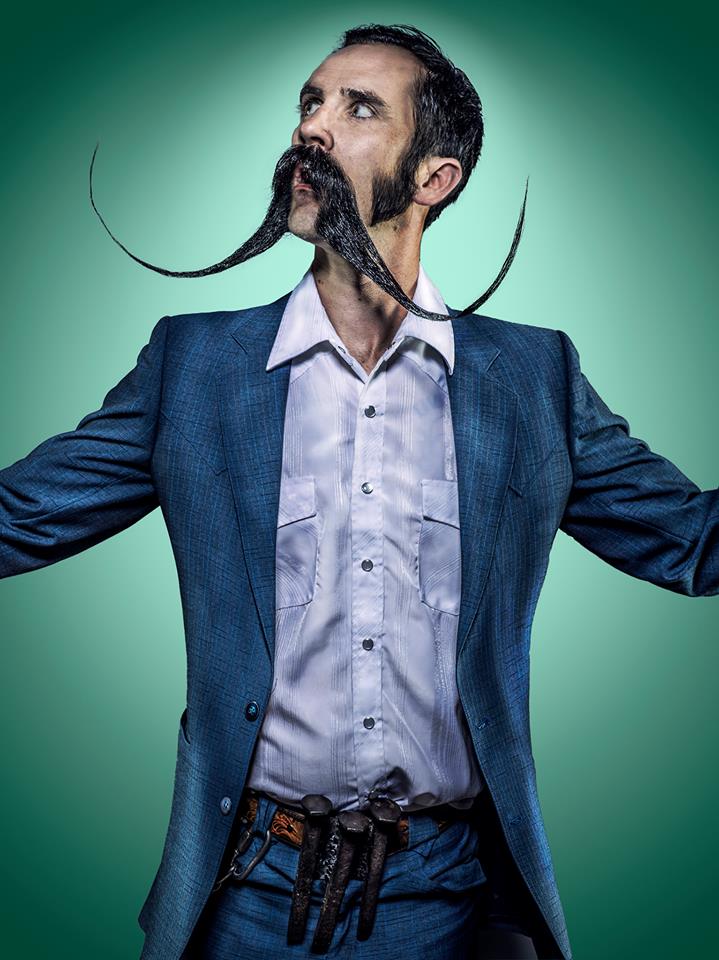 Things are going to get hairy at the fifth annual Northern California Moustache and Beard Competition, which will take place in Old Sacramento on Saturday, April 2.
The contest—hosted by the local Moustache and Beard Social Club at the California State Railroad Museum—offers 16 categories, from classic (like Styled Moustache) to unusual (like Uber Stache). For women and kids, there's the Whiskerina category, which currently has 25 registered competitors and is the only one that allows for fake mustaches and beards. "It's the second-biggest category this year," says Justin Vorhauer, the event's organizer. "I'm really looking forward to that."
Last year's gathering drew 172 competitors and raised around $2,000 for Woodland-based Pet Adoption and Wellness Services (PAWS). This year will likewise feature follically blessed folks like The Moustache and Beard Social Club's president, Sean Raiger, who was the 2013 Fu Manchu World Champion in Germany; Paul Roof, founder of the Holy City Beard & Moustache Society in South Carolina; and Paul Beisser, who won "Best Natural Goatee" at the 2009 World Beard and Moustache Championships in Alaska. (The latter two will serve as judges.) "People come from all over the place to make it here," Vorhauer says.
Guests can grab drinks from Lagunitas Brewing Company, Schilling Hard Cider, Mustache Vineyards and The Monk's Cellar, and munch on fare from Gameday Grill and Jimboy's Tacos food trucks. They can also enter a raffle for prizes like goods from AJ's Elixirs and Badass Beard Care, with all proceeds going to PAWS. Plus, don't miss taking '80s-themed portraits at a photo booth or getting your picture taken 19th-century style by local lensman Dan Herrera at his pop-up tintype photography studio.
April 2. $25 for competitors; $15 for spectators ($8 for ages 10 and under). 5:30 p.m. California State Railroad Museum. 125 I St. 445-7387. eventbrite.com
You Might Also Like
The Downtown Sacramento Partnership announces 2016 Concerts in the Park lineup
10 Sacramento Instagrammers you should be following right now
A new Irish pub opens in Woodland and Willie's Burgers opens in Old Sacramento