Contents of Napa's COPIA to be auctioned off this weekend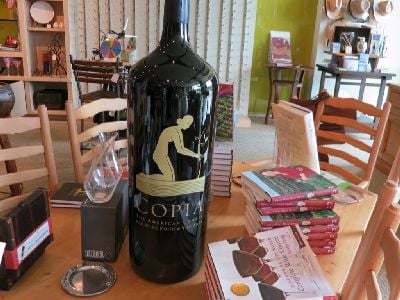 It closed in 2008, but "COPIA: The American Center for Wine, Food & the Arts" was a small treasure in Napa, with a restaurant named for Julia Child, an amazing gift shop, regular tastings and lectures, and some fascinating art exhibits about the confluence of wine, food and art.
And now much of its content will be up for auction this weekend, including "spectacular interactive museum exhibits, works from the COPIA art gallery, antiques, vintage food and wine memorabilia, a Tiffany stem and flatware collection, and almost 4,000 bottles of wine," according to the auction house Great American Group that is handling the sale.
There will be a preview day this Thursday, and the auction itself will be held Friday and Saturday. Details can be found here.