Craving of the Week: BarnBurner's Angel Food Cake French Toast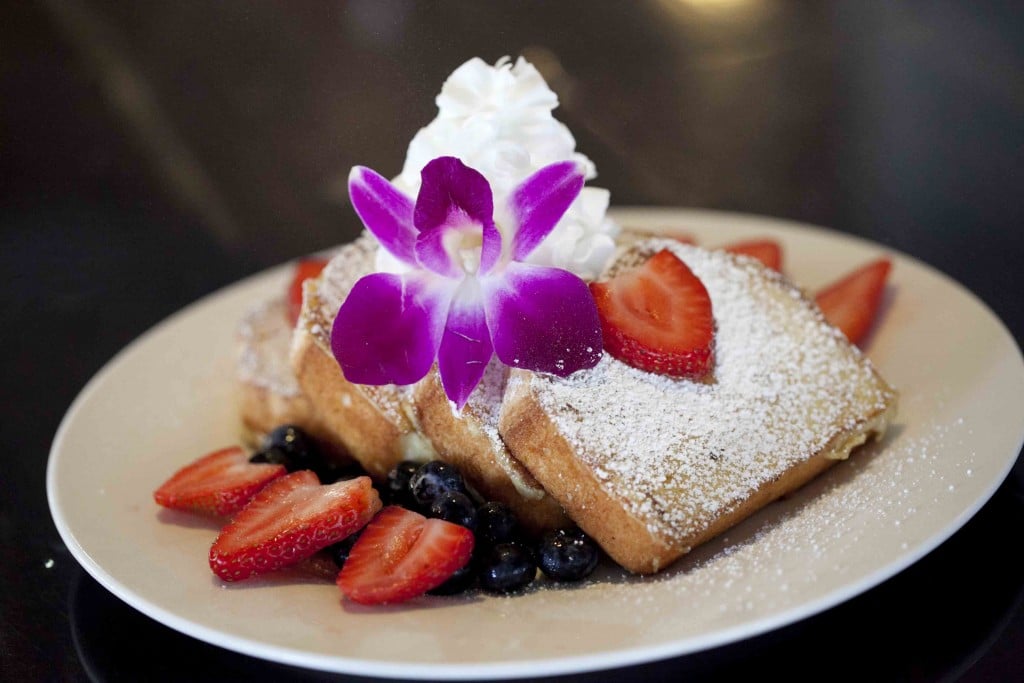 Meet our new favorite breakfasty twist on a classic dessert: the celestial angel food cake French toast at BarnBurner in Rocklin.
Co-owner Tiffany York Harris devised the menu standout as an homage to her father's favorite after-dinner treat. It's sweet enough on its own that you don't really need to add syrup, especially with a pile of whipped cream heaped on top of four generous slices.
The French toast starts out with traditional angel food cake before slices are covered on both sides in vanilla custard. But rather than letting the cake sit in the custard for long enough to really soak in (and destroy the angel food's airy texture), like you would with traditional French toast, BarnBurner coats each piece very lightly before placing it on the grill.
So the dish—which is topped with strawberries and blueberries, dusted with powdered sugar and garnished with an edible orchid—is certainly more cake than French toast (it's really only dipped in batter long enough to for us to be able to say it's breakfast and not feel bad about eating cake at 9 a.m.), but you won't hear us complaining about that.
With breakfasts this decadent, BarnBurner is elevating our brunch game to heavenly heights.
Open Tues.-Sun. 7:30 a.m.-2:30 p.m. 4800 Granite Dr. Rocklin. 259-1751
You Might Also Like
Craving of the Week: An Honest Pie's buttermilk pie
Craving of the Week: The Mill's Waffle-in-Hand
Craving of the Week: Skool's Matcha White Chocolate Cake