Craving of the Week: Skool's Matcha White Chocolate Cake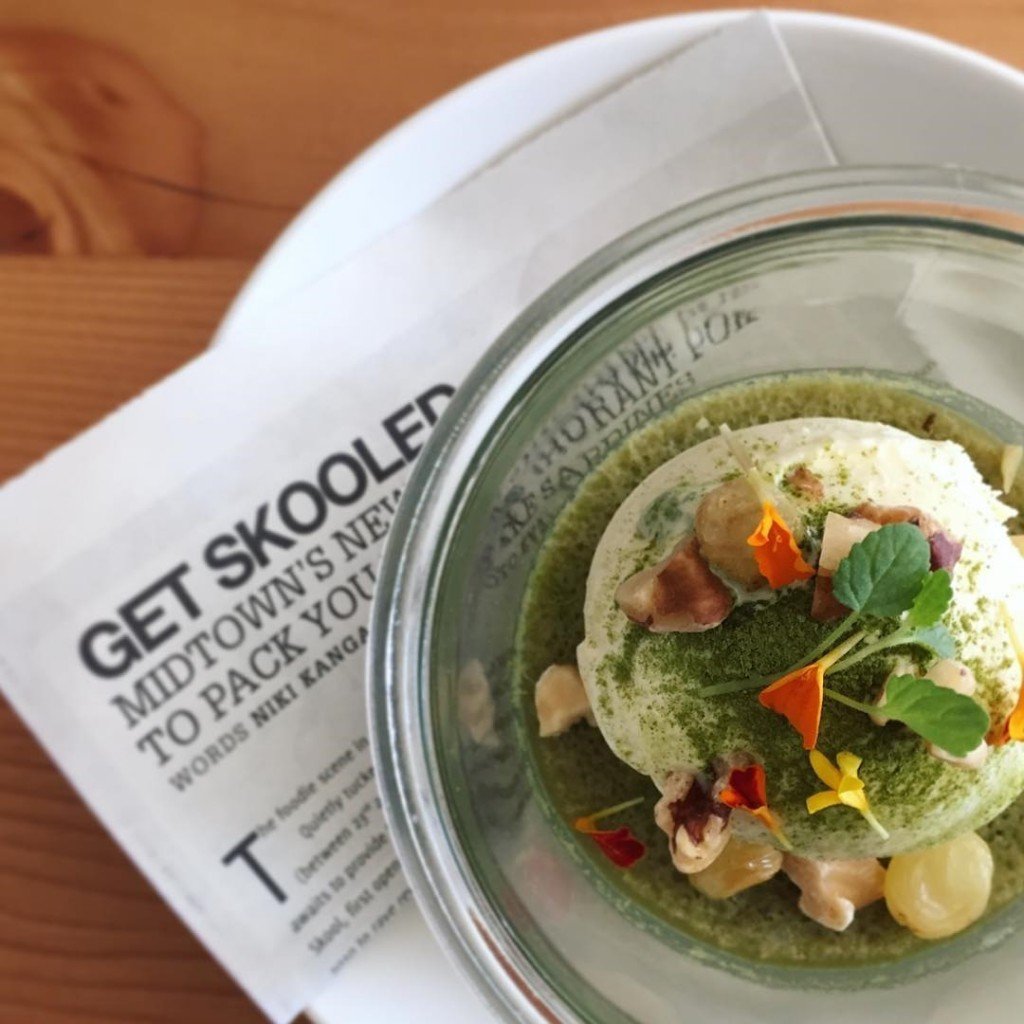 Conceived by Skool on K's creative director and pastry chef Hiroko Nagano to feature matcha from her native Japan, this unforgettable dessert tweaks the ubiquitous flourless chocolate cake formula, subbing white chocolate and the green tea powder (imported from Kyoto Prefecture) for an East-West treat that packs an antioxidant punch.
Presented in a shallow glass bowl, the light, airy cake is a stunning, chlorophyll-rich bright green, and a scoop of Gunther's lemon custard ice cream, dusted with matcha powder, provides a cooling contrast to the warm, not-too-sweet base layer. Sake-soaked raisins add a sweet note, while edible flowers—one of Nagano's signatures—lends a poetic finishing touch. Whether it's eaten by itself during brunch or paired with shochu after dinner, it's a truly decadent finale.
Open for dinner Tuesdays through Sundays (closed Mondays) and for brunch Saturdays and Sundays until 4 p.m. 2319 K St. 737-5767. skoolonkstreet.com
You Might Also Like:
Craving of the Week: the Espresso Chocolate Mousse at RailBridge Cellars & Company
Craving of the week: The Mill's Waffle-in-Hand
First Look: Obo' adds a splash of Neapolitan flavors to East Sacramento