Craving of the week: The Mill's Waffle-in-Hand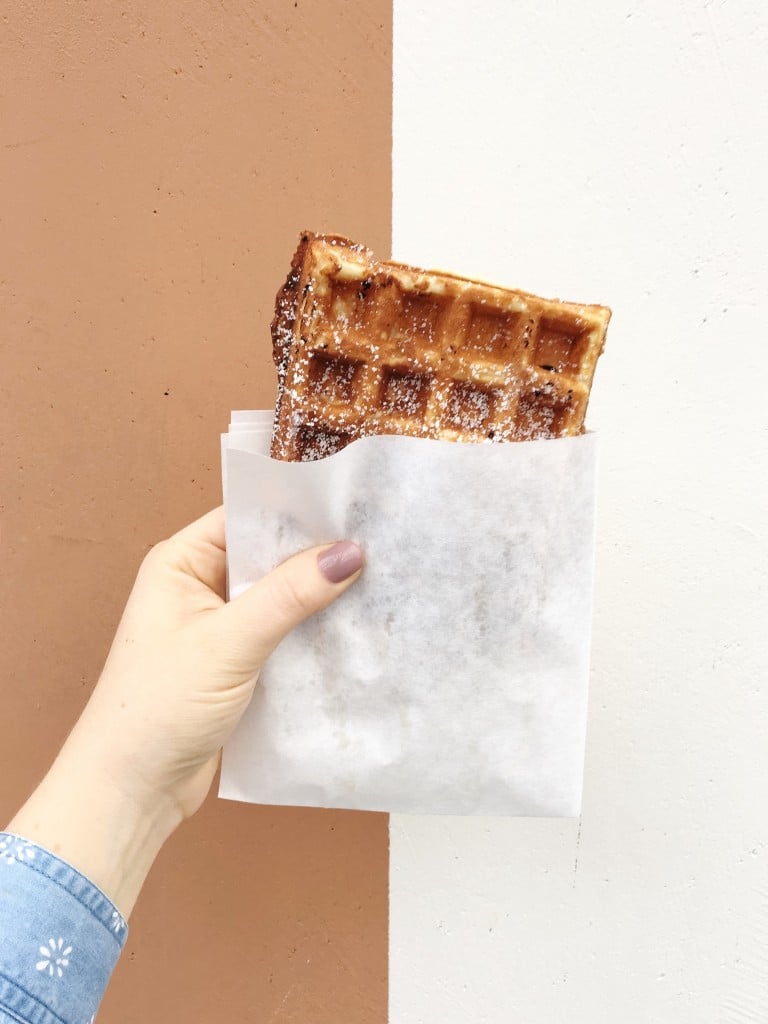 The portable waffle, which made its debut earlier this month, is the brainchild of Mill co-owner Nick Minton who wanted to create an artisanal breakfast dish that was quick, but "more substantial than a cold pastry." Minton and his baristas spent about three months testing recipes and came up with a traditional yeasted dough—lending to a denser waffle than a runny batter—that's made with free-range eggs, organic pastry flour and dotted with pearl sugar imported from Belgium before being scooped onto the waffle press.
The pearl sugar, with its high melting point, gives the waffle slightly caramelized edges, which provides the perfect contrast to the fluffy, sweet insides that lift steam after every doughy bite.
The waffle, which is served from 7 a.m.-noon every day, is made in the same few minutes it takes to make your cappuccino and can be placed on a plate with sides of maple syrup, house-made butter or jams in flavors like pluot. But we think it's at its best when ordered the same way they do in Belgium: plain, in hand and on the go. Either way, no waffling about this breakfast treat: We give it two sugar-coated thumbs up.
Waffle 1827 I St. 469-9683. themillsacramento.com
You Might Also Like
Davis couple opens new restaurant in East Sacramento
Local Roots Food Tours expands its lineup of regional culinary escapades
Six great doughnut bakeries around the region