Critical Mass
The country's most prestigious restaurant guide, Zagat, has never included Sacramento. But with a flood of new restaurants opening in recent years—many with pedigreed chefs, managers and designers—there should be no reservations about adding the capital city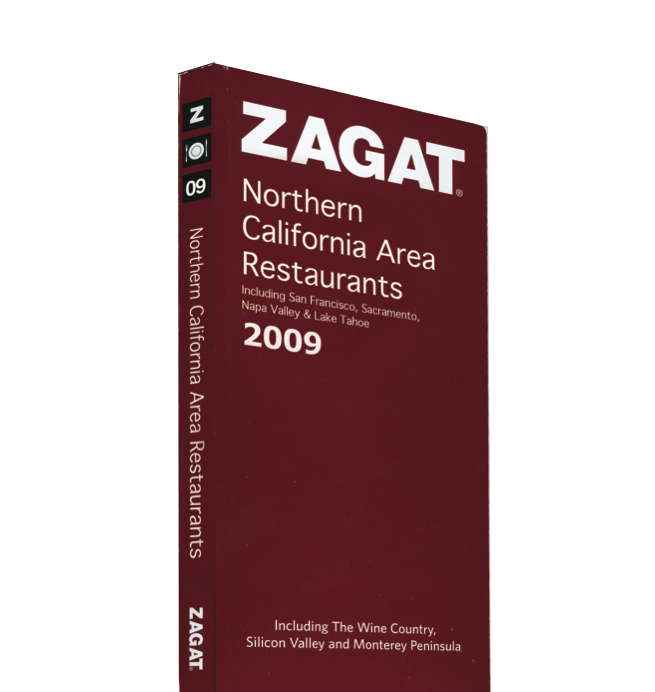 The Idea
For anyone who has lived in New York, San Francisco or other A-list dining cities, the burgundy-colored Zagat (pronounced za-GAT) Guide is a familiar sight. Zagat polls diners for their ratings (30 points max) on local restaurants based on food, décor and service. Diners are also invited to make pithy comments about the eateries, a few of which are edited into a brief "review" of each restaurant. The appeal is that the reviews are given by real people, and it's all funneled into a portable paperback guide. The closest one to us is the San Francisco guide, which includes the Bay Area and Napa, and then inexplicably leapfrogs Sacramento to include Tahoe.
Is Sacramento ready for its own guide? No. Zagat has actually been cutting back on guides for individual cities, even folding Dallas and Houston into a single statewide Texas edition. The solution? One idea is to rename the San Francisco edition the "Northern California" guide that would include the Bay, Napa, Sacramento and Tahoe. The other is to start including Sacramento in its popular America's Top Restaurants (ATR) guide that polls would-be critics in 42 American cities. Last time we checked, at over 2.1 million people, Sacramento is the 26th largest metropolitan area in the country—bigger than other Zagat ATR locales such as Milwaukee, Orlando, Austin and Salt Lake City.
And our culinary stock has risen dramatically in recent years, with Masque Ristorante being named one of Esquire magazine's Best New American Restaurants in 2004, and with dining destinations like The Waterboy, Ella, 55 Degrees, Biba, Mason's and others combining world-class chefs, design and service. Inclusion in the guide will certainly raise the national profile of both the city and its restaurants. Plus, it's damn handy.
The Players
Reached by phone in his New York office, Tim Zagat, who founded the guide with his wife Nina in 1979, was surprised to hear how our city has grown. "I had no idea Sacramento was so large," says Zagat. He says that Sacramentans can help their chances of being included in future guides by simply rating local restaurants at Zagat.com (free with registration). The Sacramento section, added to the site in September, has 35 local restaurants you can vote on, but you can also "write in" others that aren't listed. "To some degree, I'm going to be looking at how many people vote and what they say about the restaurants," says Zagat. "We are interested in being in Sacramento. It's one of 40 or 50 cities that I'd like to see us do this year [for the America's Top Restaurants guide]." If there's enough interest by spring, he says, online voting will happen this summer, and the highest-rated 10 to 20 Sacramento restaurants will be listed in the 2009 edition.
The Bottom Line
Lisa Martinez, director of marketing for the Downtown Sacramento Partnership, moved here from foodie mecca Chicago in 2004, and helped launch Sacramento's first "Restaurant Week"—a concept she imported from cities like Washintgon, D.C. and New York. Martinez says that 67 new restaurants have opened in downtown alone in the last five years, and she believes the city is ready for Zagat-level attention. "It's kind of the marker for knowing you've made it as a city."