Davis Farmers Market Cookbook authors to sign books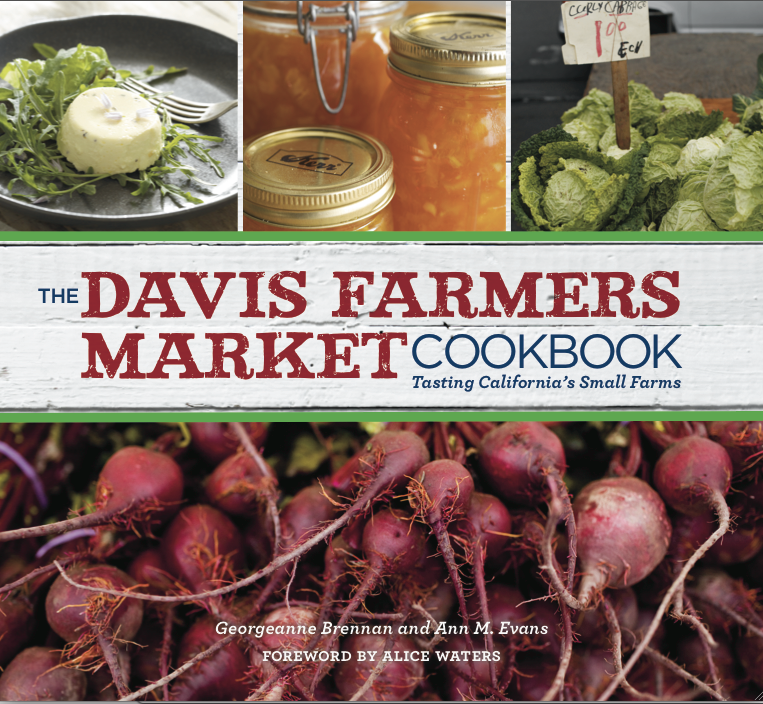 The Davis Farmers Market has always been one of the best in the region (and apparently the country) and now two of its biggest champions, Ann Evans and Georgeanne Brennan, will sign their new book, The Davis Farmers Market Cookbook, this Saturday, May 12 at the market from 9:30 to 11:30 a.m.
And the authors certainly know their subject. Brennan, who lives in Winters, has published 30 books on food and wine, winning both the prestigious James Beard Award and the Julia Child Award for her work. Evans, a former mayor of Davis, is an organic food consultant. The two authors also lead the Slow Food Yolo movement.
The book also features a foreword by none other than Alice Waters, chef and owner of the fabled Chez Panisse restaurant in Berkeley. In it, she writes, "The Davis Farmers Market has long been at the vanguard in this nation and it has led the way for the thousands of markets that have sprung up around the country over the past 40 years."
Sounds like a good Mother's Day gift to us.