Q&A with CEO of Opening Doors Deborah Ortiz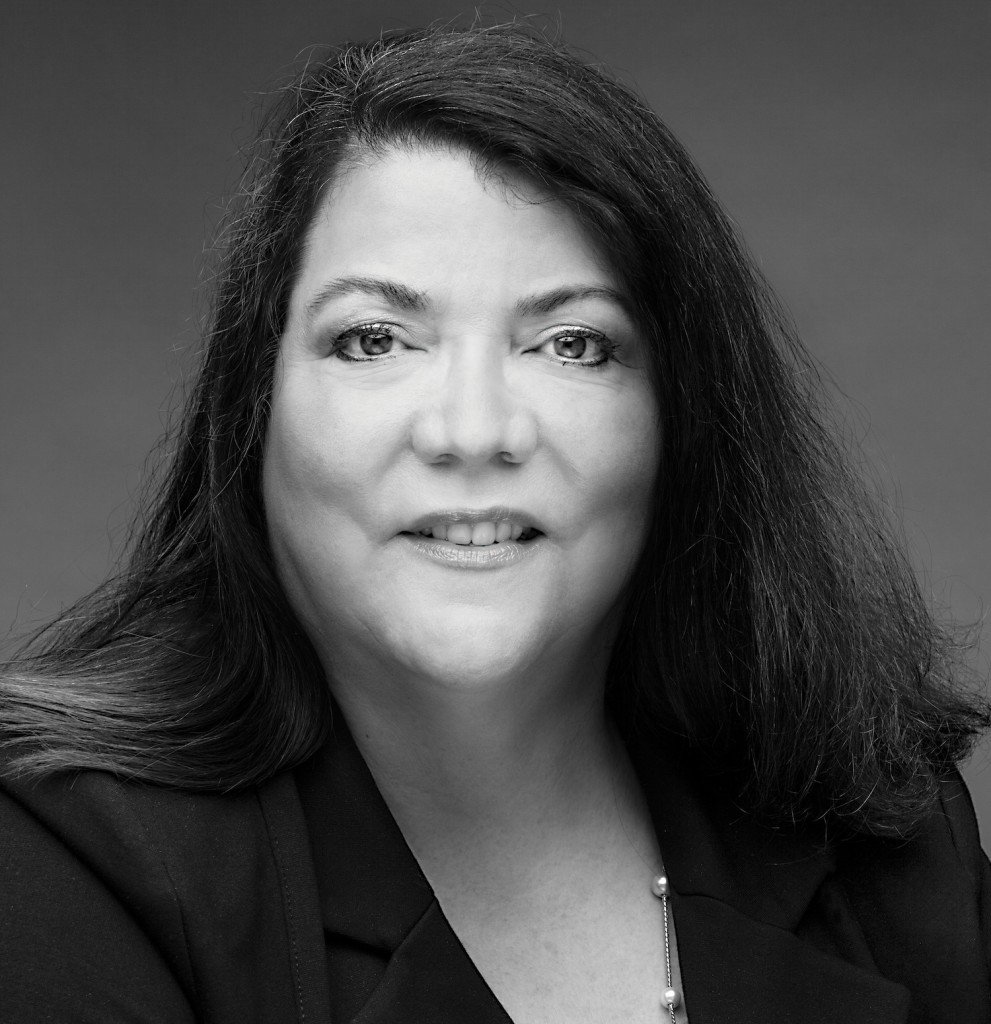 As the CEO of Sacramento-based Opening Doors, Deborah Ortiz quietly helps refugees from Afghanistan, Iraq, Syria and elsewhere find their footing when they arrive in America. The Oak Park native (and granddaughter of immigrants) has been practicing the art of servant leadership for decades, first as a city council member, then at the Capitol as an assemblywoman and senator (Ortiz's immediate successor in both state offices was Mayor Darrell Steinberg). Here she shares some surprising truths about Sacramento's refugee population.
Can you tell us a little bit about Opening Doors?
The organization started as a very small Interfaith Service Bureau program [serving] Hmong and former Soviet Union refugees. It was incorporated as Opening Doors [in 2003] and became an officially recognized refugee resettlement agency. We have since expanded, so we have what we call our prosperity programs. We've started doing microlending for refugees, and we're a Small Business Administration intermediary. In addition, we have a financial coaching program for Spanish-speaking persons, and we have a contract with the city of West Sacramento, where we're doing a six-week business development academy, in Spanish and in English. We also have a program for survivors of human trafficking [in which] we deal exclusively with undocumented persons, and we do case management for them.
What motivates the work you do there?
When there's such a negative discussion at the national level, I feel like remedying that by elevating the visibility of immigrants or refugees coming here for a better life. The greater the challenge, the more I feel compelled to step up and find ways to assist, countering the negative images that are simply not correct. 
All of us have an investment in having an educated working class, otherwise, California doesn't succeed. Unfortunately, on a national level, there is far more permission to be ugly about ethnicity and race, and immigrants and refugees seem to be an easy place for people to be angry. It's our job to educate the public about the reality of these families.
What in your background drew you to working with immigrants and refugees?
My parents were both born in the United States, but my father's parents were both immigrants from a region [of Mexico] called Los Altos de Jalisco. Many of the families who settled in Sacramento during the 1940s and 1950s are from that region. I was very proud of my grandparents, who worked hard to raise a family and came to this country looking for a better life. My grandfather was a farm labor contractor, and my family worked in the fields and the canneries. That poor, working-class background was the foundation for everything I did in my career. So, as you see this heightened anti-immigrant sentiment rise, it's very personal for me.
Hardworking immigrants have contributed to our economy in a strong, vibrant way. They're essential to California's success. California wouldn't have one of the strongest economies in the world but for that strong ag base. Sacramento prides itself on being the farm-to-fork capital, but it's really farmworker-to-fork.
How did you get into politics?
[Growing up], I thought I'd change the world and go into family law and be an advocate. My parents divorced when I was very young, and my mother had five children—and she was very young. I had brothers who were caught up in the criminal justice system. I thought I'd go into family law, be a parole officer or something. But after law school [at McGeorge], I worked as a legislative aide and I loved that. Then I was chief of staff to an assemblyman and loved crafting legislation. 
The opportunity to run for [Sacramento] City Council just sort of happened. It was the seat long held by Joe Serna before he was elected mayor. I'd served on the [county] planning commission, and I grew up in Oak Park—I was born and raised in the poorest part of the district. I bought my first home there. I felt strongly about my neighborhood, and I was fortunate enough to be elected.
Sacramento has long been held up as one of the most diverse cities in the country. Are we carrying our share of the load when it comes to resettling refugees?
Five to seven thousand refugees have arrived in the Sacramento region over the last three to four years, primarily from the Middle East. In 2014-15, there were 350 or so refugees arriving per year. This year we are projected to serve more than 800. Ninety-five percent of our cases are Afghan SIVs—Special Immigrant Visas are [issued to] people who helped our government. Sacramento [County] is home to the largest population of special immigrants from Afghanistan in the country.
How did Sacramento come to be such a favored destination among that special immigrant population?
They self-select. Generally, they identify where they may have a U.S. tie. That tie isn't always family, it may be a friend of a friend. They'll know relatively nothing about the parts of the United States, but they'll have a friend of a friend who says, "I'm in Sacramento, come here." That builds upon itself—you go where you have a network.
How does Opening Doors' staff relate to these new arrivals?
The refugee resettlement staff is very protective of newly arrived refugees because [many of them were] refugees themselves. We work in a mini UN. Out of our staff of 35, we have [people from] El Salvador, Mexico, Ecuador, former Soviet Union, Afghanistan, Iraq, France, the Philippines, Kazakhstan, Bosnia and Chile. Azra [Bajramovic, our refugee resettlement program manager] is Bosnian, and her husband is Croatian. She was resettled by our organization. Florence [Amin] runs our childcare program. She was born in the U.S., but her parents were from Afghanistan. She's young, progressive and brilliant. Mohammed [Al Salloom, our microloan officer] is a former refugee from Iraq and was resettled.
What is resettlement like for these immigrants? What happens when they land in Sacramento?
The Refugee Resettlement Program, called R&P—reception and placement—that's just for the first 90 days. We're able to give the clients a lump sum of $925-$1,125, for those first three months—the money comes from the State Department. We're tied to a cooperation agreement that requires us to do certain things: have housing ready, have the house or apartment furnished with linens, kitchen table, chairs, etc., and have a warm meal when they arrive. It's challenging to find affordable housing that's safe, habitable and decent, but we have a network of relationships with property managers and we've never put anyone in substandard housing. We rely on donations from volunteers to help set up the houses.
The day [after the refugees arrive] we take them to get enrolled in public assistance, to get health screenings. If they have children, we have immunizations done and immediately get them enrolled in school. We take them to the Social Security office to get them a social security number. We get them enrolled in an English language class.
We are also obligated, in those 90 days, to do what is called cultural orientation, classes to explain what's appropriate in this country: Your children have to go to school, you can't use corporal punishment—a lot of things people don't know. There was a period of time when we weren't able to complete these because the men were saying there had to be separate classes for men and separate classes for women. I [had to say], "Guess what, you're not going to get your last check until everybody completes it."
The learning curve for the refugees sounds pretty steep.
Especially when you know that many have come from very rural areas. The SIVs, relative to other refugees, usually have not spent years in a refugee resettlement camp. The husband [often] speaks some English because he worked with our government [in Afghanistan]. He may have been an interpreter or an engineer. Many don't have any education. What is consistent is women have not been educated and generally [speak] little to no English.
Do you do anything to address the cultural and economic gender gap?
We have a federal grant for a program to help refugee women get licensed to do home-based childcare. We do about 15 to 18 licenses a year. We're now augmenting that with a United Way grant to do one-on-one financial coaching with these women on how to [run] their businesses. It's pretty incredible, because these women—mostly [Afghan], some Syrian women—are preliterate in their own countries. They weren't educated in their home countries, and here they are doing business plans, getting business licenses, successfully opening up savings accounts. It's pretty amazing.
Are there any misconceptions you'd like to dispel about refugees?
For refugees who arrive without children, almost 100 percent are quickly employed. Many of them are Uber drivers, many start auto repair businesses. One opened a kiosk at [Arden Fair] mall. Many of them are entrepreneurs—if they don't get a job they're starting small businesses. We've been working on a package of legislation to allow refugees to quickly go into higher education and not have to wait a year and a day for in-state tuition [which is the requirement for new California residents]. Families with children can stay on public assistance up to four years, but the anecdotal evidence is that they don't stay on that long.
How have President Trump's executive orders affected your organization or clients?
We did have families that were ready to board the plane and could not [after Trump's initial travel ban]. Then the order was lifted and their arrivals resumed. Presumably there are a lot more SIVs who should be arriving, but we don't know whether the State Department's going to stop issuing visas. The good thing is that there's a bipartisan effort in Congress to increase the number of SIVs, but that's a big question mark. None of us are certain about the future of the program. 
We're unclear what the impact will be on our survivors of human trafficking. The bulk of our population [in that program] are victims of labor trafficking and are undocumented.
Are your undocumented clients fearful of deportation?
We're hearing stories from clients who are Spanish-speaking and are coming to our financial coaching program: "We don't leave the house unless we have to go to work." "We're not driving—we're having somebody else drive us." "We're not answering the door." We're seeing parents make arrangements for guardianship for their children should the [parents] be deported. So whether or not raids or deportations are happening here, the reality is people are afraid to take their kids to school.
Have you noticed an increase in hate crimes or hate speech here with the rise of anti-immigrant sentiment in the country at large?
The great thing is the Sacramento community has been incredible. We are more integrated than we have been in years—and as a second-generation Sacramentan I recall the less integrated times. People wonder whether we see hate crimes, and we don't. I can say with absolute certainty that our region has been welcoming and supportive.
The Latter-day Saints are big supporters, and B'nai Israel, a Jewish congregation, the Presbyterians, and The Table, another Christian congregation, have all consistently been wonderfully welcoming. I did a presentation to a Presbyterian congregation in Woodland to people who are probably very socially conservative in other ways. They were like, "What can we do? We'll open our homes." It's been a universal response, not just from the faith community but also from progressives, those who work in and around the Capitol and with the governor's administration. From the suburbs to the Sierras, [the support] crosses liberal and conservative boundaries. 
It's hard to compare with other regions, but the groundswell of support here, the decent people volunteering, donating furniture and household goods, and wanting to mentor families to help them with English and job training—we are very fortunate our region is so generous. We're particularly and uniquely uplifting, supportive and positive in Sacramento. It is truly part of our culture and our DNA.