Designs Within Reach 2019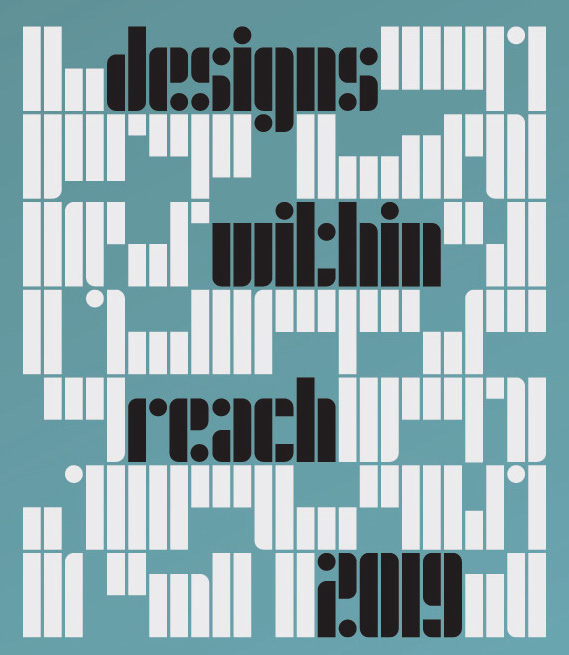 It's official: Sactown is now a boomtown.
Over the next few years, new structures totaling well over a million square feet will rise in the central city. Here's a sneak peek at five potentially transformative projects that will help shape Sacramento for generations to come.
I Street Bridge Replacement
Estimated Completion: 2023
"Bridges naturally carry a lot of symbolism since they're very visible objects that stick out of the landscape," says lead bridge architect Noel Shamble of the San Francisco-based engineering firm T.Y. Lin International. "If you think about it, a bridge is where the land ends and something else begins." Idealistically speaking, the "something else" he's referring to is "the future," embodied in the group's design of Sacramento's replacement for the old I Street Bridge, which sits just down river.
T.Y. Lin prevailed in a global competition with a trio of forward-looking concepts—mere sparks to ignite conversation and ideas from the community about the new span, still very much on the drawing board—that have one charming bygone characteristic in common: They are all "lift bridges," where the roadway lifts straight up, like in the case of the Tower Bridge, to allow passage for boats underneath.
But if bridges are metaphorically inclined to transport us into the future, T.Y. Lin's "Solar Arch" concept seems triumphantly poised for the task. With a curved steel awning that dramatically rises 270 feet above the water, this breathtaking sight literally shines brighter than the rest. The arch isn't simply a feat of engineering exquisitely oriented for a solar array that would generate enough power to lift the bridge. Its aesthetic daring could be just the iconic symbol needed for Sacramento's new dawn—in fact, any design that finally emerges would be empowered in that way. Says Shamble, "This is precisely what you'd want from a beautiful landmark on the horizon."
Powerhouse Science Center
Estimated Completion: 2021
After spending more than a decade tied up in fundraising delays and the blueprint modifications that ensued, the new Powerhouse Science Center finally broke ground at the Robert T. Matsui Waterfront Park along the Sacramento River last May. The design's signature move—the adaptive reuse of a former PG&E substation, a 1912 Beaux-Arts building created by renowned San Francisco architect Willis Polk as part of the nationwide City Beautiful Movement—is not without its allegorical advantages.
"The original station was a beacon of technology since electric power was cutting edge at the time," says lead architect Jason Silva of Dreyfuss & Blackford Architecture. "Likewise, the new science center will represent 21st-century technology and continuing innovation." The building rehab will be the future home of awe-inspiring, hands-on STEM exhibits. In Destination Space, for example, future astronauts can immerse themselves in simulated galactical environments. Other displays will include interactive lessons in climate change, health and the finite nature of water resources.
Outside, a modern steel-and-glass entry pavilion will connect the historic substation to a new building that will be recognizable from I-5 by its striking zinc dome, where a brand-new 110-seat digital planetarium with a panoramic, 46-foot-diameter screen will reside.
Over time, the zinc will develop a subtly splotchy patina that might resemble a telescopic view of the moon's surface. It's a fitting celestial expression to crown the sphere (to be lit at night), which itself is a fitting symbol that for the next generation of budding scientists, reaching for the moon is about to get a whole lot easier.
Triangle Workspace
Estimated Completion: August 2019
The seeds for the forthcoming Triangle Workspace Development Project—a "start-up campus" made of 34 steel shipping containers—may have been planted 25 years ago, when architect and developer Ron Vrilakas drove down Broadway in Oak Park for the first time. "When I reached 35th Street, I had to pull over and walk the neighborhood. I felt as though I had discovered a hidden treasure in Sacramento," says the co-principal of Vrilakas Groen Architects about the potential he saw in the site's unique triangle configuration.
The project had gathered plenty of street cred ahead of its March groundbreaking. Not just because of what the shipping containers that will be acquired from the Port of Oakland represent architecturally (budget-friendly sustainability through adaptive reuse, for one), but also because of what they symbolize.
"Creative new ideas," says Sam Allen, a partner at Grounded, an Oak Park-based real estate development firm that owns the trapezoidal lot where TWDP will be located. "Oak Park has a lot of historic buildings, and we wanted to do something that would bring fresh energy to the neighborhood."
Signed, but as-yet-unannounced ground-floor tenants—so far, a barbershop, a scoop shop and a pizza joint—are expected to attract locals who will congregate in a courtyard marked by benches and shade trees. The project's upper stories will comprise 16 studios, each 160 or 320 square feet, where artists of all stripes, from video game developers to jewelry makers, can grow their businesses. "It's an Oak Park incubator," says Allen, who lives in the neighborhood. "I can't wait to see the success stories that will get their start here."
California Natural Resources Tower
Estimated Completion: August 2021
Too often, office buildings eschew form in favor of function. But in the case of California Natural Resources Agency—whose mission is "to restore, protect and manage" environmental assets like rivers and forests—the architecture team behind the group's new downtown headquarters is attempting to achieve both with the tower that will soon take over the corner of 8th and O streets.
The $520 million structure, explains lead designer Gail Bouvrie of L.A.-based AC Martin, will reflect "California's greatest resources through its use of architectural forms and materials" and be appropriately eco-friendly, with the project striving for net-zero energy status through solutions like thermal insulation and water recycling.
To the untrained eye, the new HQ—all jaunty angles and shiny glass—may bear a strong resemblance to an Arctic glacier, but it features state-specific references from top to bottom. For example, the tower itself is an abstract representation of a granite mountain in the Sierra, and the subtle pattern on the exterior glass—designed to lower cooling costs inside—is meant to evoke the bark of a mighty sequoia tree.
Down at street level, a new pedestrian plaza takes its design cues from other features of the state's eclectic topography with walls made of locally sourced "rammed earth"—a combination of materials like gravel, silt and clay that are compressed in a way that visually, says Bouvrie, "recalls the sedimentary landforms created by the Delta."
The result, the designers hope, will combine both California's physical and aspirational attributes to inspire, shall we say, a Golden State of mind.
Sacramento County Courthouse
Estimated Completion: 2022
It's been said that good things come in twos. With the proposed 17-story Sacramento County Courthouse, which is set to rise in the railyards, serving as a visual echo of the stately 1999 Robert T. Matsui Federal Courthouse across the street, the city will receive a virtual set of judicial bookends that project as much elegance as strength.
The forthcoming building, designed by global architecture firm NBBJ, ticks all the kinder, gentler boxes when it comes to improving an intimidating court system's human interface. Unlike the older structure's dark public passageways, a monumental glass curtain wall cladding the north side of the new building will illuminate secure public corridors and waiting areas with healthy, mood-boosting natural sunlight. An unfolding vista of the American River and beyond will also be available to provide a sense of place.
Still, the permanence of concrete or metal is not without symbolic value. So the south façade will be arrayed with vertical steel panels, the design equivalent of armor; and the east and west faces will nod to the seat of government with white precast concrete to match the state Capitol building. But if those gestures of fortitude seem too subtle, may we submit into evidence the modern entry portico: With its allusions to ancient Greek temples (and, for that matter, the U.S. Supreme Court), the tall columns unmistakably summon all the gravitas and grandeur befitting the highest tribunal in the region.