Devil May Care Ice Cream to open downtown in March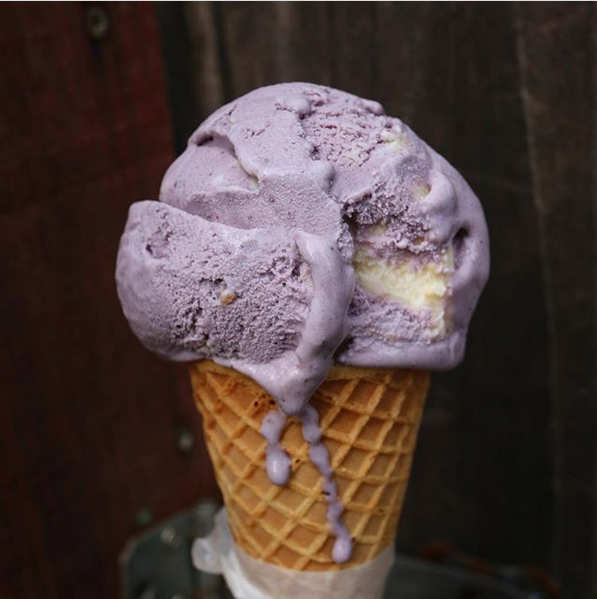 You'll scream for you-know-what when West Sacramento's pint-size Devil May Care Ice Cream & Frozen Treats comes to downtown Sacramento in March.
The mini ice cream mecca has gained a cult following with its rotating repertoire of bespoke ice cream flavors like Lavender Honey Bee Pollen, Whiskey Salted Caramel and Coffee & Doughnuts (Sactown included the fan favorite in our 2017 Best of the City list). DMC's sophomore shop—a 1,200-square-foot storefront located on the 700 block of K Street, home to such buzzworthy eateries as Kodaiko Ramen & Bar, Tiger and Solomon's Delicatessen—will be more than double the size of its West Sacramento flagship.
Owner Jess Milbourn says the new space will allow him to build on the 300-plus ice cream varieties in Devil May Care's catalog and offer a wider selection of ice creams du jour—16 flavors will be offered daily at the downtown location, compared to nine in West Sacramento. The K Street spot will also have room for roughly 15 seats (an improvement upon the two lone chairs in the current space), and a vibe that Milbourn describes as a "modern take on the classic ice cream shop," with a stark grayscale palette and flecks of vibrant colors, a design reminiscent of rainbow sprinkles.
"Ice cream is fun, and lends itself to lots of random colors," says Milbourn. "I want it to feel like sprinkles are falling on you."
The new locale will beget brand-new offerings too. Milbourn plans to expand his lineup of cocktail-inspired ice cream flavors, like the Old Fashioned (whiskey-and-bitters ice cream with candied orange and cherry), a perennial favorite. In addition, he'll introduce flavored ice cubes—think cucumber-lemon-juniper or root beer—that can be mixed and matched with different sodas and seltzers from the shop's fountain. From-scratch toppings like brownies, blondies and cookies will be added to the lineup, and you'll be able to nab a custom ice cream cake for your next celebration—after all, nothing says "happy birthday" quite like a cake layered with pineapple sriracha caramel ice cream.
Another highlight of the new digs: a sundae bar kitted out with add-ons like house-made toffee-almond bits, gooey sauces and airy whipped cream in flavors like chocolate and caramel. The shop will also offer egg- and dairy-free options that won't derail plant-based diets. This is especially crucial, says Milbourn, so that kids with food allergies can indulge in the shop's treats.
"When a kid who can't have dairy and eggs is able to have a vegan hot fudge sundae, that's the happiest [moment] ever," he says.
710 K St. devilmaycareicecream.com
You Might Also Like
New plant-based eatery to offer veganified versions of comfort-food classics like fried chicken and mac and cheese
Odd Cookie bakery lives up to its name with pancake cupcakes and deep-fried pizzas
Popular SF cookie delivery company opens its first shop in Woodland