Director Michael Polish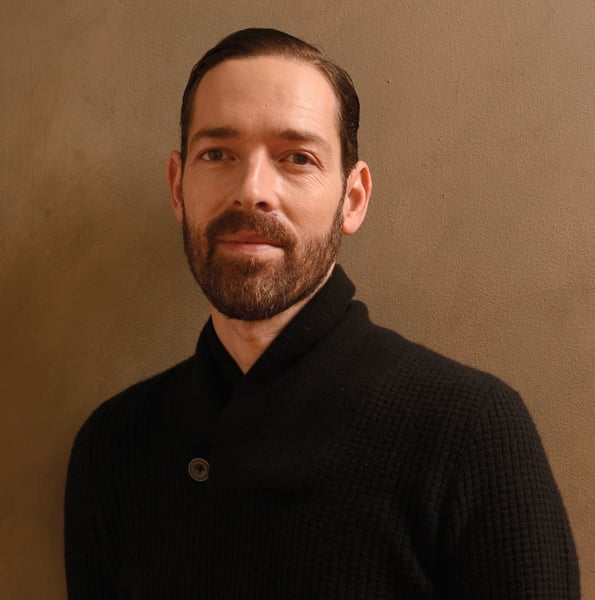 As a boy, Michael Polish grew up under the influence of movies playing at the Tower Theatre in Roseville. As a Hollywood director, he has since channeled that love into making his own acclaimed indie films (Twin Falls Idaho, Northfork) and studio fare (The Astronaut Farmer) with his twin brother Mark, an actor and screenwriter. The 43-year-old filmmaker talks about his new Jack Kerouac adaptation Big Sur and how actress Kate Bosworth came to be his leading lady—both on screen and in life.
What was your first encounter with the work of Jack Kerouac?
For me, it was in college, when I was at CalArts. But [On the Road] didn't feel like the Bible, like some kids thought. Being on the West Coast, we were always out doing crazy stuff. I rode a motorcycle for years. It didn't seem as adventurous to me, although I loved the way it was written, and I really responded to this conscious thought of feeling in the way Jack did his prose. That was really inspiring for writers.
Big Sur is Kerouac's autobiographical novel about grappling with fame and addiction after his classic On the Road. How did you end up pursuing a film adaptation?
The Jack Kerouac estate was looking to turn his books into movies. I knew [On the Road] was in the works. When I met with the estate, they were looking to [adapt] the book The Dharma Bums. I said, "I think I'm more inclined to do something like Big Sur." They said, "Do you want to give it a crack?" So I read it and adapted the novel and it seemed to be a perfect fit, the way I wanted to do it.
The movie, which was released in theaters and on video on demand in November, plays like a love letter to Big Sur itself. How familiar were you with the region before shooting?
I was familiar with Big Sur quite a bit from traveling there and staying overnight there years before. When I ended up adapting the book, I went there during preproduction for scouting a couple months in advance. We were able to really stop and look at what was going on in terms of how we were going to access some of those shots—how much time we could spend trying to get a landscape shot, having the fog fingers come in and out. It was more about, "How do we find the time to try to capture this [location's] character?"
Growing up in and around Sacramento, what ways did landscape influence your development as a filmmaker?
I think it was just being able to roam. You have a place like the American River. You have surrounding places like Auburn and Lincoln and going out to Placer County, and you also have a rich history in Sacramento itself when you think of the frontiersmen and the pioneers that came here and built Sacramento. There are little pockets of inspiration. The freedom to roam growing up there is the freedom to imagine, too.
You grew up in Placer County with your twin brother and collaborator Mark, right?
Yeah. I went to Rocklin Elementary and I went to Roseville High. That's where I graduated.
Roseville High has quite the list of illustrious alums—there's NFL star Tedy Bruschi, the gold-medalist sprinter Evelyn Ashford, auto racer Scott Pruett…
I know! There's something in the water there. Tedy Bruschi was a year below me—two years below me? There's all kinds of kids coming out of Roseville.
You were born in El Centro in 1970. What brought your family out here?
My dad was a pilot for the DEA. He was actually a drug enforcement agent in Sacramento. And he was one of the first agents. And they were building offices all over. I think they were still growing in the '70s. It started in '73, and he was one of the first agents to be hired. And as the offices grew, they sent agents all over and one of [the places] was Sacramento.
Did he tell you about his work?
Not really, because he was trying to keep his family safe. I think it was very important for him not to bring his job home. But as we got older, especially these days, I know everything. He told me an amount of detail that you couldn't put in a movie.
Maybe material for another project down the line?
I would love to tackle that. I would love to tackle how intricate and loyal these agents are. It's a very cowboy-esque camaraderie. These guys were very, very tight. They always took care of each other's families when one was out of town or they were traveling. They were very, very close. And the kids were very, very close. Some of them went to high school with me.
I really hope you find a way to tell that story.
It might work for television, because it's a serial. There are so many cases. There were so many informants—people living in Modesto and Stockton—and heroin coming up from Mexico in tortillas, and busts that were going down constantly in Sacramento with all the undercover agents.
Do you still have family or roots in the Sacramento area?
My dad lives up in Montana, but my mom still lives in Roseville. I come visit her. I also have a core group of friends in Roseville. There were a lot of people who didn't leave and who still live around there. It's always somewhere to stop and hang out.
Is there a place you go? Like a "must-stop" place when you visit the area?
Everything's changed. There used to be an old theater called the Roseville Tower Theatre.
Roseville's Tower Theatre is still open. It now hosts plays and special film screenings.
It was awesome. The Roseville Tower would play double features. You could watch E.T. next to Excalibur on the same screen. It was such a big thrill. I remember almost every single movie I've ever seen in that theater. I saw Rocky there. I think I saw E.T. four times there. There were so many movies [I saw in that theater] that changed the way I thought about cinema.
What kinds of films and projects did you and your brother collaborate on as kids?
That wasn't until I got to college—when I got to CalArts. That kind of incubated it—he wanted to act, and I wanted to direct. We started doing these really tiny shorts where I would shoot them and he would act in them, and then we'd cut those together with the realization that we could probably do a lot more stuff together, because I've got the actor, he's got the director. We didn't sit there and say, "Let's be The Polish Brothers." That was actually coined by The New York Times after our first film. They said, "The Polish Brothers did this movie…" We never really put that title out there.
Speaking of actors, congratulations on your recent marriage to Kate Bosworth, who plays Jack's lover Billie in Big Sur. When did you two meet?
We met just before the filming of Big Sur. It was three years ago, maybe? What was interesting about my career is that I had a lot of different run-ins with her productions. Not with her per se, but I remember when [her movie] Blue Crush came out. I think I was doing the promotion for Twin Falls Idaho or Jackpot. And I remember the press [for Blue Crush] being in the same place I was. They had the poster up, and I said, "That looks like a girl that'd go to Roseville High School." And then I was doing Northfork [starring James Woods and Nick Nolte], and I went to Sundance. And when I was at Sundance, Val Kilmer had just finished a movie called Wonderland, and he wanted me to come by to see some of these stills that he had. So I went over to Val Kilmer's room, and he had pictures up of every still from the movie. And Kate was in [the photos] and I said, "Oh! That's that girl from Blue Crush!" I thought, "That's interesting—she's making pretty interesting decisions going from a surfer to this girl." [Wonderland co-stars Bosworth as the teenage girlfriend of porn star John Holmes.] I thought, "That girl's going to have an interesting career if she keeps making choices like that."
Then when I started adapting Big Sur, I was actually in San Francisco, and they said, "Who would you like to play Billie?" And I said, "I wonder what [Kate Bosworth]'s up to. That would be my choice." So I flew down from San Francisco and I met her and I said, "I think you'd be great." And that's kind of how that started.
Was it love at first sight, or did your courtship kind of unfold gradually on the set? 
It was love at first sight when she got to the set. When she got to the set, it was done. It was a done deal. I was like, "OK, how am I going to figure this out?" It's a hazard, you know? Being a director. It can take you for a spin, because you should be focusing on all kinds of stuff. That was my eighth or ninth movie, and it was something I was never familiar with—dating an actor. I had to learn that.
Obviously it seems to have worked. And you've also directed her since, right?
Yeah, we've done maybe 15 or 16 commercials [short films for fashion retailers Topshop and JewelMint, among other brands] together, and we've done two features together. We're working on the third one right now.
What's next for you?
I'm [finishing] Rememory, which I shot with Kate. And then me and Kate have been shooting a movie right now—our own movie. It's an untitled project we've been shooting now for almost a year. It's just me and Kate. It's very Badlands.
So it's about a couple on the road, with lots of natural light and expansive geography?
It's absolutely gorgeous. It's one of our favorite [shooting methods], because there's the script, and we're able to block off time to do it. It doesn't have to be done in six weeks or eight weeks. We get together and shoot two weeks, or we get together and shoot one week. There's time to capture things that you can't capture when you have eight weeks, and you have to get everything and get back to the editing room. We're really able to chase the sun and chase the weather when we see it. It's just like Badlands—it's two people on the lam, doing their thing. And there's other cast members all the way through, as you'll see. Crazy characters.
Do you want to work with Kate more frequently in the future?
Yeah. It's nice to do a project together. You get to go home with the person. You get to plan your family moments together because you're [both] on the set. That seems to work very well. It's nice to have somebody who understands what you're visually going for, and I understand what she emotionally is going through. So it's a great partnership. I can see why with actors and directors—some of [those relationships] that have been very successful—why it works so well. You can do two different things. I'm looking at the world, and she's looking at a part of the world. She needs answers for the world; I need answers for the part. It's a great complementary companionship that seems to inspire every day.