Dynamic video projection installation to open on K Street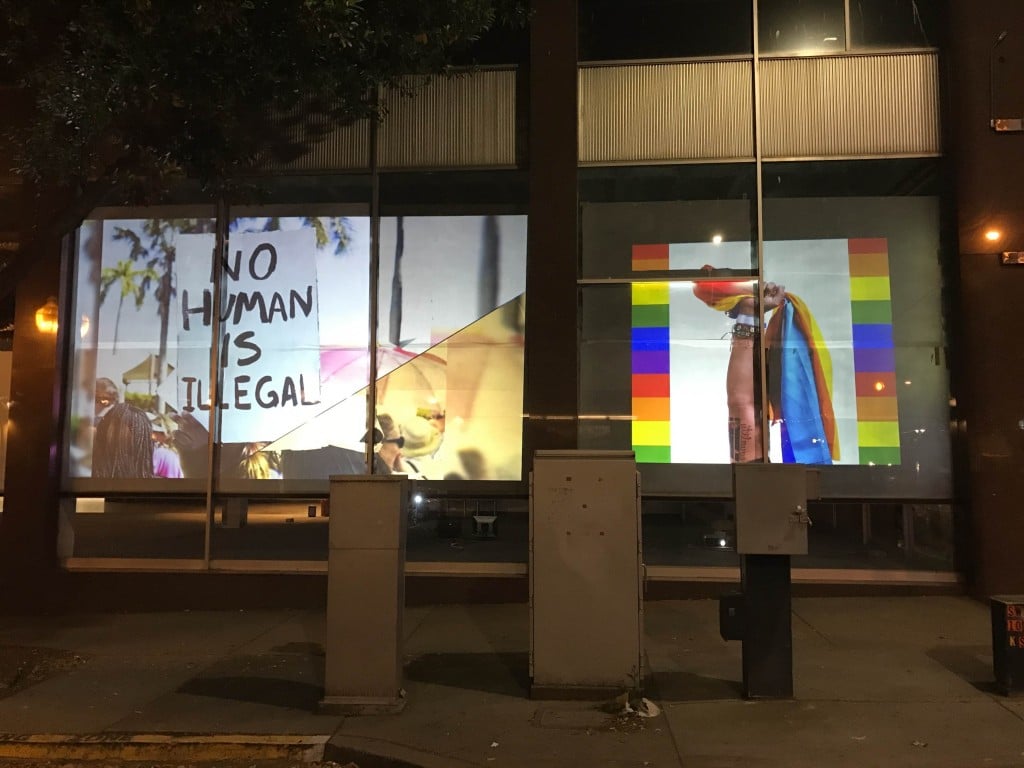 The capital city has been stepping up its public art game of late, with events like the Sacramento Mural Festival taking to the streets and collaborations like ArtStreet attracting thousands of visitors.
Next up is a project called Beacon, where interactive video projections will enliven a building at the corner of 10th and K streets with works by over 50 local, national and international visual artists.
Led by Sacramento placemaker and entrepreneur Tre Borden (who has managed projects like Bright Underbelly) and curated by local filmmaker and artist Jessa Ciel, Beacon will launch May 22 for a 10-week run ending July 29.
Using a network of projectors, the video displays will rotate on a one-hour loop and focus on a different theme each week, reflecting trending political and social topics or global issues, like "undocumented immigration" (starting June 12), "crisis of faith" (starting June 26) and "water" (starting July 17). Watch a video showing renderings of the Beacon project below.
Borden hopes Beacon will activate a corner of K Street that has long been static.
"This is blocks from the world's most technically sophisticated arena and a block from where the policies of the state are being debated," he says. "Sacramento has this awesome opportunity to make itself visible as this capital of values and progressive ideals and a place to have conversations in ways that are challenging but productive."
The project kicks off with an exploration of the theme "consent" on May 22, featuring Brooklyn-based artist Rindon Johnson and works by others like local graphic artist Alex Trujillo. Beacon is still accepting artist submissions, with a special call for the final week's theme of "reproduction."
The California Endowment is providing funding and producing content for the project, which takes place at a vacant building owned by Mohanna Development Co., and Borden hopes to partner with nonprofits that provide relief for issues pertaining to the weekly projection themes.
"Public art projects are usually not interactive, so you're either looking at something that doesn't speak to you, or it's kind of static," Borden says. "But we want [Beacon] to do more than just show art—by actually spurring action. I really hope this will help spur the revitalization of downtown and bring more visibility to all of the exciting things happening in the city."
Beacon will run Mon.-Sat. from May 22 to July 29. 930 K St. beaconsacramento.com
You Might Also Like
The Sacramento Mural Festival will return with a splashier name
Coliseum as Canvas: the artworks at Golden 1 Center