Easter Brunch Ideas Around the Region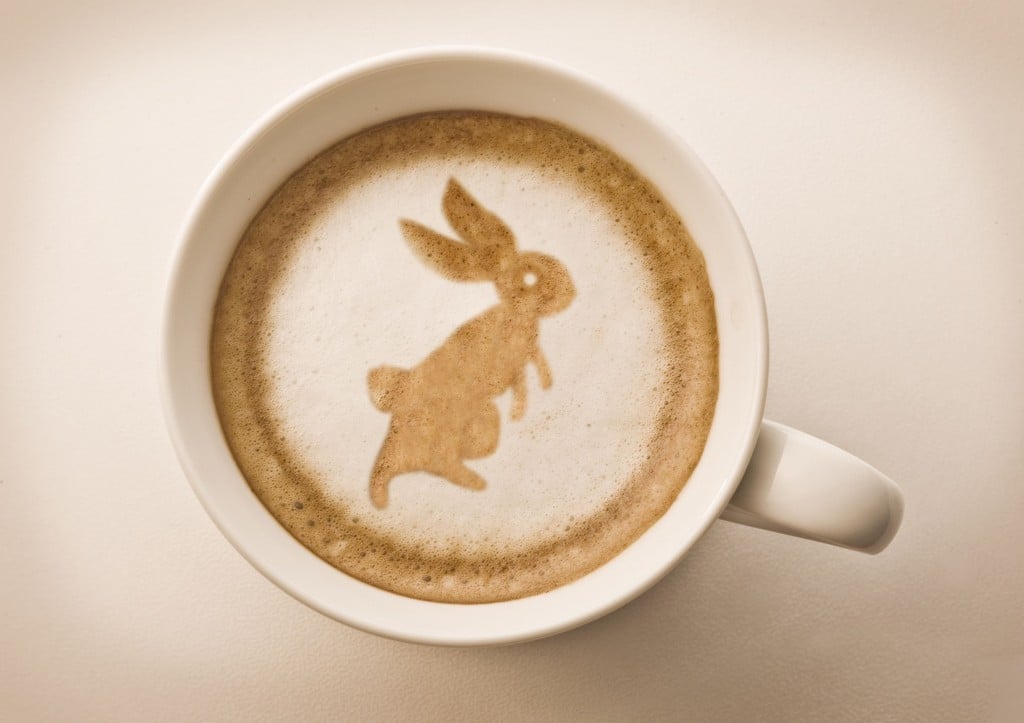 Easter is upon us and if you, like us, have put off your brunch plans for this Sunday, now is the time to hop to it. And we're here to help. We've scouted out some of the region's best Easter brunches, from egg-ceptional entrées to bunny-shaped sweets and everything in between.
Old Sacramento favorite, The Firehouse, is whipping up hearty brunch selections like a Dungeness crab omelet with asparagus and roasted red bell peppers or the fennel pollen and pistachio-crusted chicken. Leave the chocolate bunnies at home and sink your teeth into the dessert menu, featuring a very grown-up, two-layer chocolate cake with apricot jam, decadent chocolate icing and apricot coulis. Plus, a separate Easter brunch kids' menu with pint-sized plates like the sweet pear-cinnamon French toast will keep little egg hunters happy. 916-442-4772. You can see the menu here.
Mama Kim Eats on Del Paso Boulevard is hosting an Easter jazz brunch with live music from house band Kumyn (fronted by Mama Kim co-owner Phillip Rayburn) and a special appearance by the Easter Bunny. The menu is jazzed up, too, with special items like a Passmore Ranch trout with heirloom beets and grilled asparagus, as well as classics like its fried chicken and waffles served with a salad of chopped apples, celery, grapes, pecans with honey mustard sauce. 916-779-1140. You can see the menu here.
Ettore's European Bakery & Restaurant in Arden-Arcade is serving up its regular Sunday morning brunch with favorites like omelets and its signature cinnamon roll French toast, but its assortment of sugary Easter cookies, strawberry bunny cupcakes and mini meringue "nests" filled with raspberry mousse are sure to get you hopping. 916-482-0708. You can see the menu here.
In Fair Oaks, chef Gabriel Glaser of Maranello is cooking up some dishes just for Easter, like the Croque Madame sandwich—with French country ham, a sunny-side-up egg and Gruyère cheese sauce piled on soft challah bread and served with rosemary-roasted potatoes—or the renowned crème brûlée French toast topped with fresh raspberries and candied pecans. And if you're feeling adventurous, wash it all down with a "Bacon Marynello," a Bloody Mary drink with bacon-infused vodka garnished with a slice of crispy bacon. 916-241-9365. You can see the menu here.
Over in Granite Bay, Hawks offers a prix fixe menu that includes slow-roasted Skuna Bay salmon served with Delta asparagus and wild mushrooms, as well as a basket of house-made pastries with buttermilk orange scones, banana rhubarb coffee cake and lemon-glazed madeleines, all served with whipped wildflower honey butter. 916-791-6200. You can see the menu here.
In Roseville, La Provence will be dishing out French-inspired delicacies like crab cake eggs Benedict and the Pain Perdu made with brioche and croissant bread pudding, which is battered, grilled and served with a wild blueberry compote and Grand Marnier Chantilly cream. And did we mention all entrées come with a complimentary glass of sparkling wine? 916-789-2002. You can see the menu here.
If you're seeking a less traditional brunch, Fat's Asia Bistro in Roseville and Folsom is serving up a champagne brunch with entrées like bulgogi pork over low mein noodles and its famous honey walnut prawns, as well as a dim sum spread with crispy pork lumpia, grilled shrimp satay and chicken pot stickers. Roseville: 916-787-3287. Folsom: 983-1133. You can see the menu here.