Eat a Cupcake, Save the Earth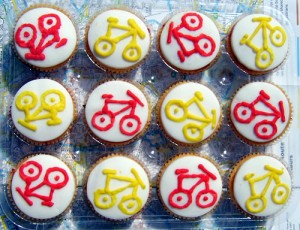 With Earth Day upon us this Sunday, April 22, how will you celebrate? Here's one sweet idea: Head over to the Embassy Suites Hotel in downtown Sacramento between 4 p.m. and 7 p.m. and participate in the Sacramento Vegan Challenge's "1,000 Vegan Cupcakes for Charity" sale. Proceeds will go to three organizations tied to Earth Day: The Sacramento Tree Foundation, The Humane Society and the Winters-based Center for Land-Based Learning.
About a dozen local companies will provide the cupcakes, including: Sugar Plum Vegan Bakery, Bicycle Bakery, Sweet Stuff Cakery, Vanilla Bean Bakery, Busy Bees Cupcakery, Baagan, Live Food Academy, Sun Flower Baking Company, Capitol Garage, Tower Bridge Bistro and Sacramento's Whole Foods Market.
The Tower Bridge Bistro inside Embassy Suites will also be offering up a special four-course prix fixe vegan dinner menu that night for $32, with items like chilled melon gazpacho and a vindaloo roasted bell pepper. More details here.