Eclectic lighting and home décor store opens in East Sacramento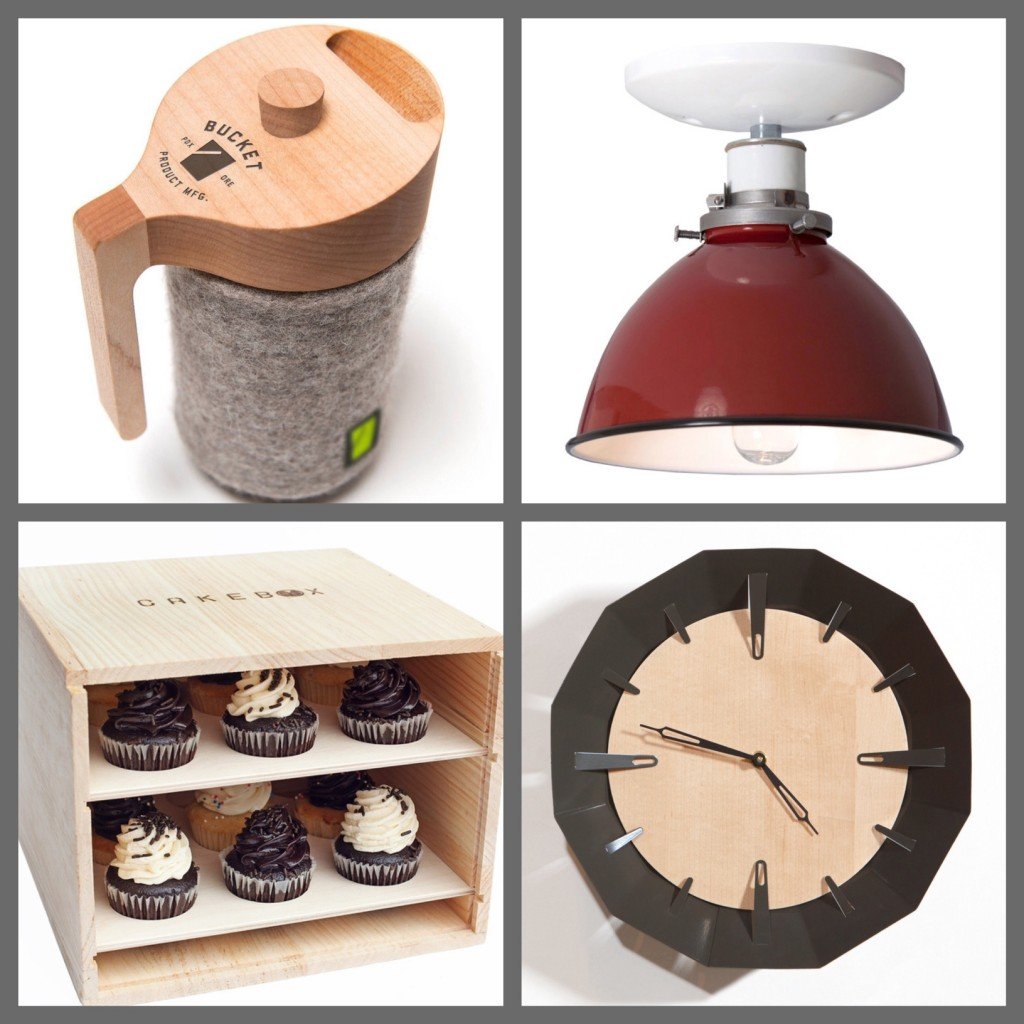 A new shop specializing in American-made handcrafted goods and lighting is set to hold a soft opening next weekend on Saturday, June 13 in East Sacramento.
East 40 Electric & Supply Co., located across from 57th Street's Antique Row, is owned by husband-and-wife duo Mike Graffigna and Shawn King in their first retail venture. King describes the shop as "schoolhouse electric style" thanks to Graffigna's handmade pendant and cage lights (which he makes onsite and range from $30-$99) hanging from the ceilings and his butcher-block and plywood fixtures that feature the store's merchandise. And she says the store takes its name from its neighborhood—"East" for East Sacramento, and "40" in reference to the nearby Fab 40s neighborhood.
King says her connection to East Sacramento is through her mother, who has lived in the neighborhood on and off for about 15 years. King and Graffigna, a local photographer, live in Arden-Arcade with their two kids, but wanted to open in East Sacramento because they love the sense of history and community that the area represents—"the old-time ways," says King—which they want to convey in their boutique.
"We don't see people giving a damn about American-made sturdy, durable products that will stand the test of time," says King. "And some people might not care, but we do."
The couple hunts for American-made goods through word-of-mouth, blogs and internet searches, which has them sourcing unique products from across the country. Among their eclectic products are a stylish Mason jar French press ($129) made in Portland (and featured in Wired and Dwell); a hops flower beard oil ($22) from Craftsman Soap Company out of Los Angeles; a handcut leather wine bottle bike strap ($37) from Washington state; and handsome copper flasks ($210) and hand-forged iron skillets ($200)—both from Jacob Bromwell, the storied Vermont-based housewares purveyor that dates back to 1819.
Local artisans will also be represented, with clocks from Sacramento-based Brian Schmitt ($138) and soy candles from The Hen House Soap Company in Wilton ($16).
East 40 will be open seven days a week from 9 a.m.-7 p.m., where patrons can purchase a cup of locally made Insight Coffee while perusing the goods, which King plans to label with placards that indicate where and how each item was made.
"You know where it came from, you know it's going to last, and you are going to be proud of it," says King.
The pair expects to host a grand opening celebration sometime in July.
870 57th St. 905-2776. east40electric.com
You Might Also Like
New vintage craft store opening in Oak Park this fall
4 film festivals to attend around town in June and July
A new gelateria is set to open in Carmichael this summer, serving more than just desserts