Elaine Welteroth
Before Elaine Welteroth joined the judging panel on the current season of "Project Runway," she was climbing the masthead at magazines like "Ebony," "Glamour" and "Teen Vogue," where in 2017 she became the youngest ever to serve as its editor-in-chief. But before she took the media world by storm, the Sacramento State alum, who graduated in 2007, was pulling all-nighters for the school newspaper, "The State Hornet." The 32-year-old Brooklyn-based writer talks about getting the journalism bug here, going way beyond 280 characters in her new memoir, and why she doesn't think Anna Wintour is the devil who wears Prada.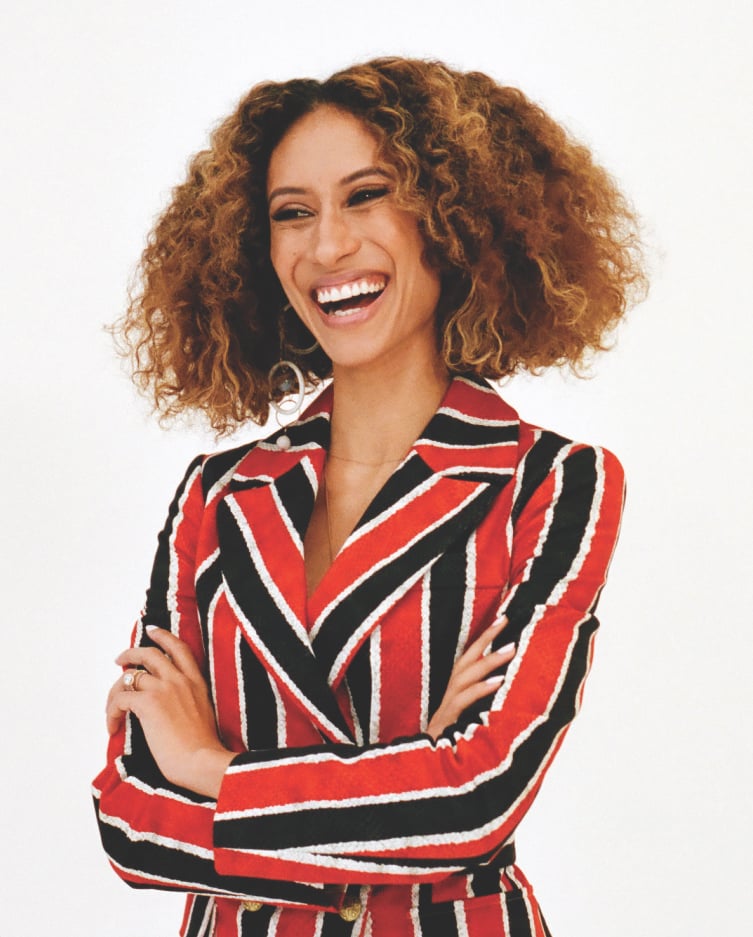 YYour memoir comes out June 11. What was the inspiration behind the book's title, More Than Enough?
The inspiration for the title came when I was reflecting on this stat that I came across, that an American girl's confidence peaks at age 9. It just made me wonder why that is, and I reflected on my own journey and how similar it is to so many other young women's. You're born into this world with this limitlessness. Anything is possible. But as years go by, the world chips away at that—it labels you and puts you in boxes: You're not pretty enough. You're not smart enough. You're not successful enough. Not skinny enough. Not old enough. The list goes on and on. We create this culture where women are telling themselves that they're not enough. It keeps us small. The goal at some point is to recognize that that's taken place and fight your way back, to access this place within yourself of feeling, "I'm more than enough to be who I'm meant to be and to go where I want to go," and to access that at every stage of your evolution.
I think social media tells a lot of lies about success. I wanted to peel that back and tell more of the why and the how of what you see.
As someone with a large social media presence (over 300,000 Instagram followers and counting), how do you use that platform?
As I said, social media is a place where lies are told—but I also think it can be a tool with which to tell the truth and amplify conversations that are important and aren't being had in more traditional media. It's a way to involve everyone in the conversation and to find your like-minded community. It allows people to build an audience without needing anyone's approval. You no longer have to wait for someone to give you an opportunity to tell a story or speak up on something. You can give yourself permission and just do it. It's a powerful platform.
But there are limitations to it, and that's part of why I wrote the book. There's a lot more that I have to say that won't fit in an Instagram caption, that won't fit in a tweet. I think it's important to go beyond social media. And I'm on this mission of bringing books back. I've met a lot of avid readers who are young—it's inspiring to me. If I had had more role models who were women of color, I would have felt more prepared on my journey.
One role model you mention in the book is Dr. Michele Foss-Snowden, who was one of your professors at Sacramento State. What was her influence on your career?
It was game-changing for me to have a teacher I identified with and looked up to, who took me under her wing. She made my dreams seem possible. That's the greatest gift you can give anyone. I'm forever indebted. It makes me emotional right now talking about it—I'm getting a little bit weepy. I don't want to imagine a world in which there was no M. Foss—where would I be? What would I be if I didn't have a woman like that to tell me what I wanted was in reach?
"I wrote for the Hornet and would stay up all night long working on my stories and perfecting them. I figured out how to build my skills as a journalist and how to improve. That was the launching pad for my career."
And you've always wanted to be a journalist or a writer?
Looking back, it has always been in there but I didn't know what to call it. I don't know that I had the language or the confidence to say, "I want to be a writer. I want to be a magazine editor." I think I was always on the road to this world, though. I was doing imaginary interviews with luminaries in my bathtub when I was 5 years old. I always had this interview chip in me that I kind of equated with nosiness. Later I realized I was cultivating interview skills and didn't know I could get paid for it. I actually made a little magazine with my friend when I was in the fifth grade. We didn't see ourselves reflected in magazines, so we created our own. There is a lesson there for all of us, to not underestimate those things that bring us joy. I really think that the way we play as kids holds a lot of clues to who we can be—the thing that is our passion.
Then when I took my first journalism class [at CSUS], the teacher told us, "You're going to learn how to pitch, how to write stories, how to do research. But if you figure out how to get a story published, you don't have to come to my class anymore and you get an automatic A." I thought, "I am here for this challenge. I am going to take this head-on and I'm going to do this." [She succeeded by penning a short piece on footwear for Figure magazine.] The thrill of having this incentive to get my work published is what started me on this whole trajectory, and I never really looked back. I wrote for the Hornet and would stay up all night long working on my stories and perfecting them. I figured out how to build my skills as a journalist and how to improve. That was the launching pad for my career.
On a slightly different note, you were at Sacramento State at the same time as Black Panther director Ryan Coogler. Did you two ever cross paths?
Yes! I literally remember seeing him on campus. He is amazing. I've seen him out [since then] and we've talked about our Sac State days. It's kind of surreal.
Lastly, speaking of crossing paths, what was it like to work with legendary Vogue editor Anna Wintour while you were at Teen Vogue?
Anna Wintour is the most decisive woman I've ever met. I learned so much from her. She is incredibly clear and direct—and polite, actually. A lot of the characteristics she demonstrates are the same qualities we celebrate in male leadership, but she's been demonized for them. There's a fundamental flaw in why that is. From working closely with her, I can tell you she is much more open-minded than she's given credit for. I'm forever grateful for her mentorship and the opportunities she's given me and the space she gave us in transforming the Teen Vogue mission and making it more of a politicized mission. That wouldn't have happened if she hadn't given us that space. I think she's an extraordinary woman and leader. She isn't her depiction in The Devil Wears Prada.