Ella cook launches pop-up pizzeria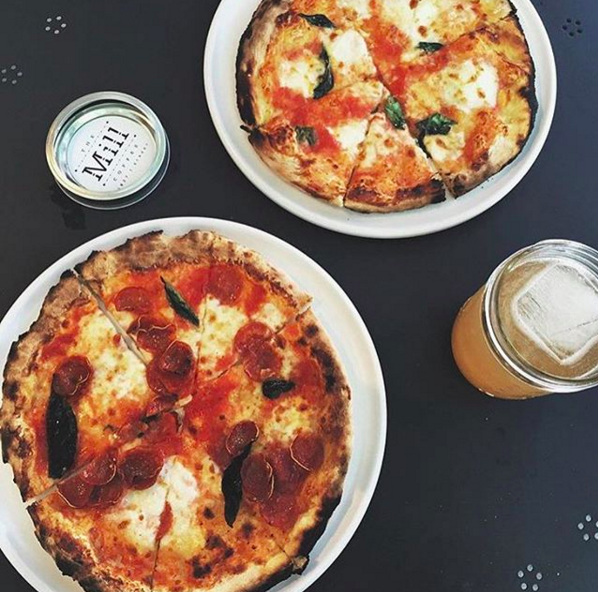 Coming to a party near you: Pizza Supreme Being, a pop-up pizzeria that whips up pies using a mobile wood-fired oven.
Pizza Supreme Being—the brainchild by Ben Roberts, a line cook at Ella—has been popping up at events like September's Tower Bridge dinner, where he contributed wood-fired calzone bites as an appetizer, since it made its debut at the one-year anniversary party of the midtown coffee shop The Mill in August.
"The exciting thing about pop ups is you never know when they're going to happen and then if you miss it you're like, 'Oh, I'll catch the next one,' " say Roberts, who uses social media to let followers know where to find the mobile pizzeria.
This Sunday, Oct. 25, Pizza Supreme Being will be at The Mill coffee house (1827 I Street) from 3 to 8 p.m. to celebrate the end of Sliced, Sacramento's inaugural pizza festival. Roberts will be serving two varieties—a traditional margherita with fresh mozzarella, basil and heirloom tomato sauce, and a meaty version topped with Molinari pepperoni.
Roberts also plans to turn Pizza Supreme Being into something more permanent someday. "I'm 28 years old and my goal is to have my own brick-and-mortar restaurant by the time I'm 30," he says.
To find out about future events, visit Pizza Supreme Being's Facebook, Instagram and Twitter pages.
You Might Also Like
Local chef launches pop-up dinner company
Sacramento's first ever pizza festival to take place in October
Hot Italian launches pop-up showroom for Public Bikes