Empty Bowls serves up a soup luncheon and supper for a good cause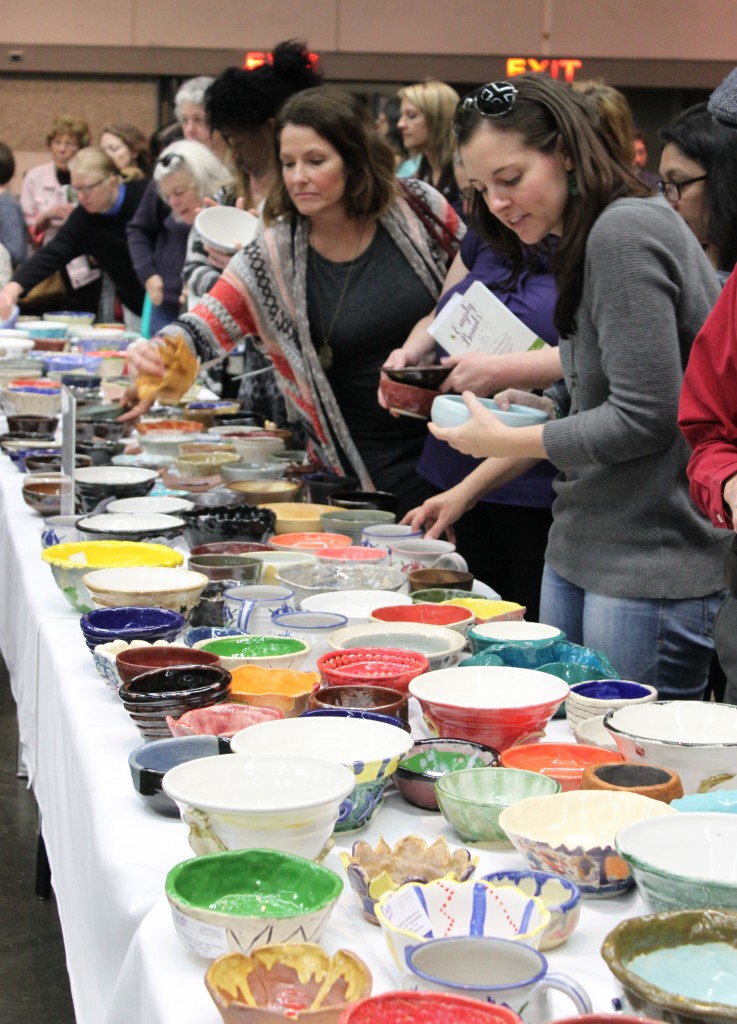 Soup's on, Sacramento! The 13th annual Empty Bowls, benefiting the River City Food Bank, will take place March 14 and 15 at the Sacramento Convention Center. The event will include savory soups from many of our region's top restaurants like Mother, Evan's Kitchen and Grange Restaurant & Bar.
First, Classique Catering will present a soup supper on Monday, March 14, with hors d'oeuvres, dessert and wine, as well as an auction with items like tickets to a San Francisco Giants game, a dinner for four at Paragary's and an Eddie Borgo necklace.
Then on the luncheon on Tuesday, March 15, fill your bowls with offerings like a potato leek soup from Grange, a crab bisque from Scott's Seafood on the River, hearty minestrone from Evan's Kitchen, and a classic pozole rojo stew with pork from Zocalo. Plus, check out wares from local artisans and a raffle for items like a private tour and tasting in Clarksburg at Carvalho Winery, Kate Spade accessories and gift cards to restaurants like Kru, 33rd Street Bistro and Masullo pizzeria.
Upon arrival at both Empty Bowls events, guests can choose from more than 1,500 handmade bowls created by Christian Brothers High School students and local artisans like John C. Reiger Pottery and Jacque Mooney of Wildfire Fusions. The event aims to bring awareness to the 245,000 Sacramento residents who experience food insecurity.
"The number is astounding, especially when it's not one of those things you can readily observe," says River City Food Bank executive director Eileen Thomas. "There could be someone in your own office who has trouble putting food on the table, you just never know."
Last year's Empty Bowls raised about $150,000 for River City Food Bank, which fed more than 80,000 individuals in the region and distributed over a million pounds of food. Thomas says she is hopeful this year's event will reach the organization's goal of raising $170,000.
March 14: $70; 5:30-8 p.m. March 15: $30; 11:30 a.m.-1:30 p.m. Sacramento Convention Center. 1400 J St. 446-2627. rivercityfoodbank.org
You Might Also Like
New one-stop spice shop to open in downtown Sacramento
Five buzzy new coffee shops around the Sacramento region
A new local canned cocktail company launches a Kickstarter campaign