Enter a drawing to score Tower Bridge Dinner tickets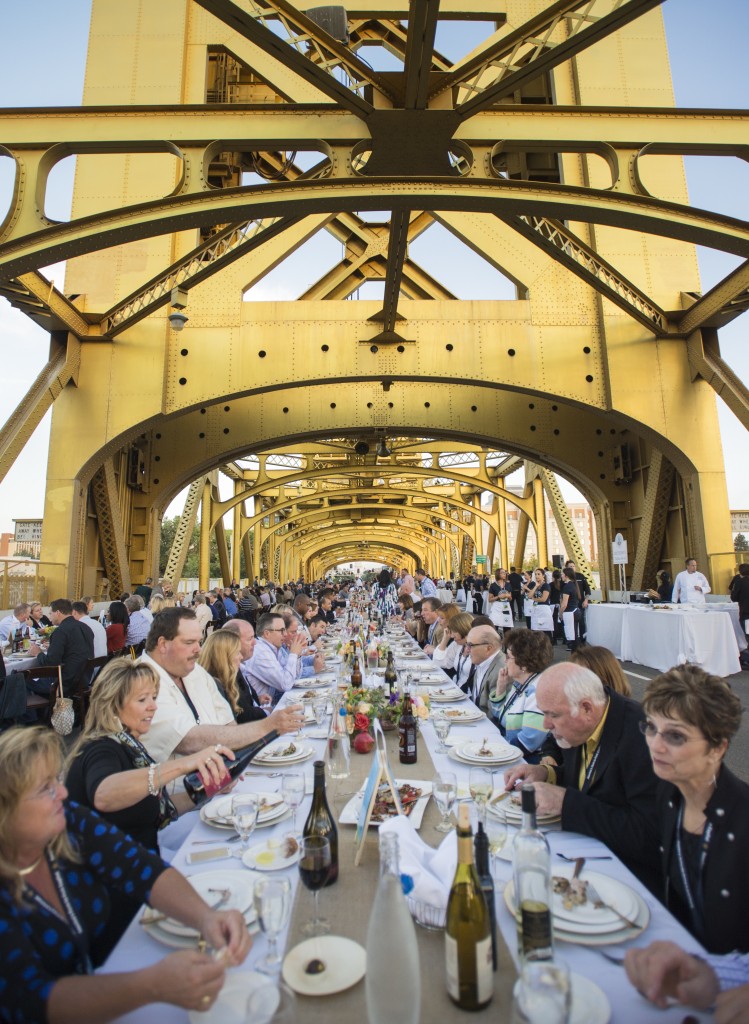 If you've been curious about what it's like to dine on the Tower Bridge, here's your chance.
Visit Sacramento, who runs the annual dinner at the local landmark—which takes place this year on Sept. 24—is releasing 80 tickets to the public via a random drawing. From Monday, Aug. 7, at 10 a.m. to Sunday, Aug. 13, at noon, individuals can register for up to two coveted tickets to the event. The winners will be selected at random and the notified via email on Aug. 14 with a user-specific code to purchase tickets, which cost $199 each.
This is the second year in a row that the organization has offered a ticket lottery for the Tower Bridge Dinner. In prior years, it released a set number of public spots online that would sell out within minutes. The gala serves as a fundraiser for the free Farm-to-Fork Festival that takes place on Capitol Mall Sept. 23 and as a culmination of the city's month-long Farm-to-Fork Celebration. It will feature a family-style meal prepared by chefs Chris Barnum-Dann of Localis, Kurt Spataro of the Paragary Restaurant Group, Casey Shideler of Taylor's Kitchen, Ernesto Delgado of Mayahuel, and Michael Tuohy and Santana Diaz, who run the food and beverage program at Golden 1 Center.
For more information about the event and to register, visit farmtofork.com.
You Might Also Like
Details on Sacramento's 2017 Farm-to-Fork Celebration
14 great farmers' markets to visit throughout the Sacramento region
Local group launching campaign to relight the Tower Bridge with LEDs