Estelle bakery and patisserie to open new Arden Way location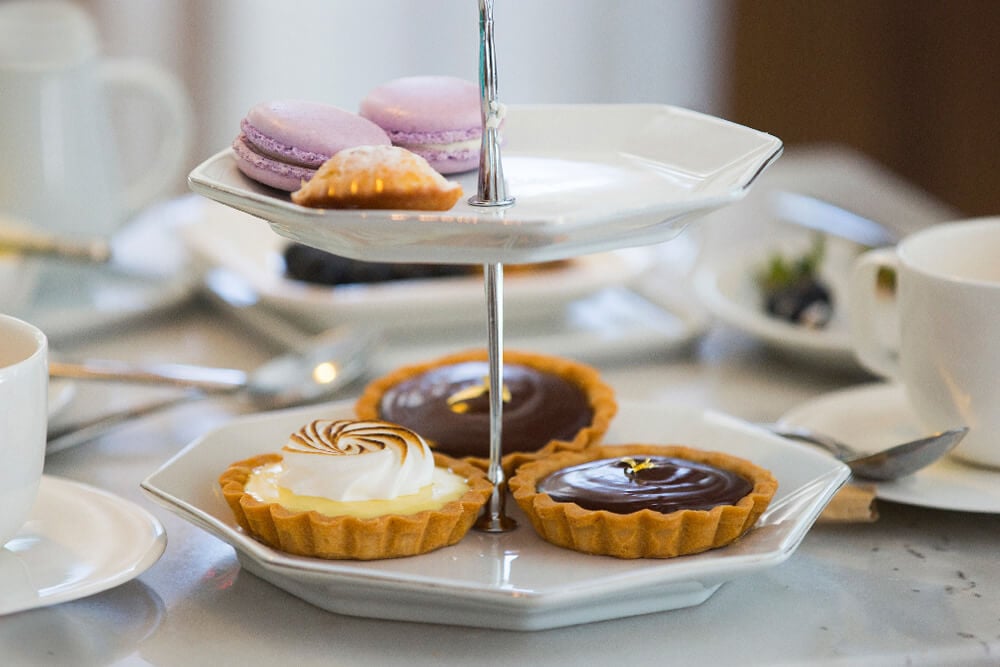 Update: Estelle soft-opened at 2530 Arden Way on Jan. 11, 2018, serving select pastries and drinks Monday-Saturday 8 a.m.-5 p.m. It will debut its full menu on Jan. 22, and beginning on that date, the days and hours of operation will expand to Monday-Thursday from 7 a.m.-8 p.m., Friday-Saturday from 7 a.m.-9 p.m., and Sunday from 7 a.m.-6 p.m. The patisserie's Downtown Commons (DoCo) location is slated to open in early February.
********
Esther Son, who closed Estelle's Patisserie on K Street in downtown Sacramento last year to relocate to nearby DOCO, is aiming to open another new location of the popular French bakery on Arden Way on Nov. 10.
Now named Estelle, the long-awaited Arden shop will feature a similar menu to the former spot, with classic Parisian pastries, baguette sandwiches, Niçoise salad and signature items like its flaky croixnuts (croissant doughnuts). On the weekends, the patisserie will offer a light brunch menu with ham and cheese croissants, Belgian waffles and doughnuts.
Son also plans to introduce afternoon tea service, with over 20 options from famed French tea company Dammann Frères to choose from and a tiered tray of assorted pastries, finger sandwiches and colorful macarons.
Patrons can also expect a much larger space for dining and admiring pastry cases. Over three times as big as the former downtown bakery, the new Estelle will also have a spacious front patio facing Arden Way and a smaller, quieter back patio.
Meanwhile, Son is also hard at work on her outpost at Downtown Commons near the Golden 1 Center and says it's set to complete construction by Dec. 31.
2530 Arden Way. estellebakery.com
You Might Also Like
Empress Tavern takes the top prize at the Sacramento Burger Battle
Downtown food hall The Bank announces newest purveyor
Exclusive: New cart-service restaurant and bar to open downtown this spring