EventHub Sacramento goes mobile with a new app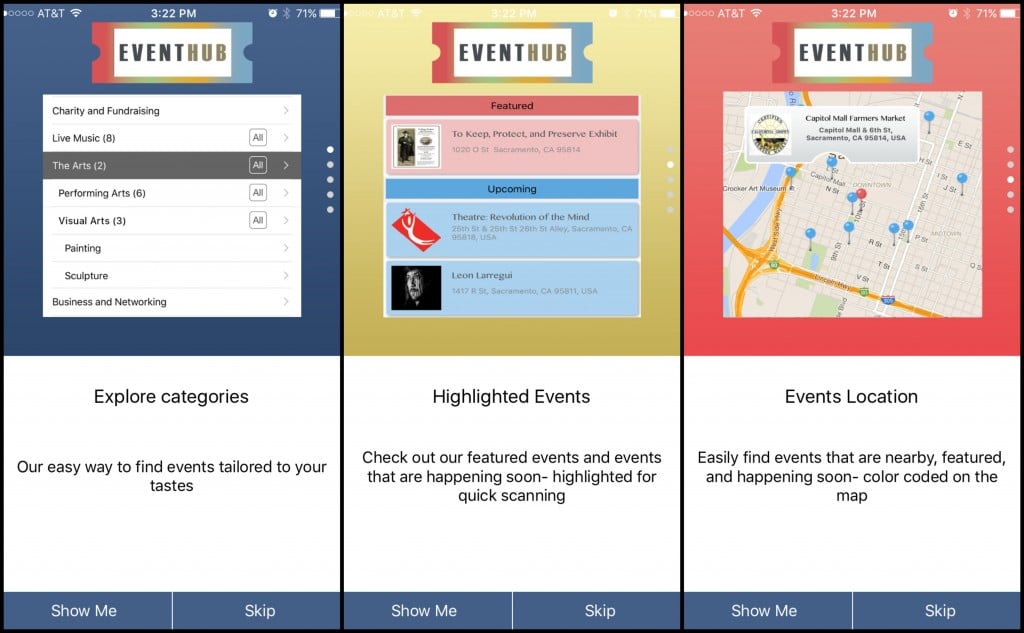 Planning your Friday night is about to get easier. A new mobile app by EventHub Sacramento will help locals stay connected with entertainment in the area by providing event information, ticket purchasing and even the ability to order an Uber to venues from your current location.
Tara Green, founder of EventHub Sacramento and a native of East Sacramento, says she started the EventHub website in 2013 after noticing that an extensive number of music, art and comedy shows were happening in the city without attracting a large following. She hoped to show off some of the niche locations, like restaurants and clubs around the city that offer dinner and nighttime entertainment, to Sacramentans looking for something to do. Green, who launched the site with her mom, now has a group of four people working to manage the website and design the app, which she says will have a colorful, modern look.
The app—which is set to launch by the end of the year and will be available on both iPhone and Android devices—will include a map to show where activities are taking place, categories like entertainment types and music genres to browse, a calendar with descriptions of events and the ability to buy a ticket and order an Uber without leaving the app. She also hopes that as the app gains popularity, its functionality can be enhanced to recommend happenings that are similar to those users have gone to before, let users know when their favorite artists are in town, and even allow them to buy event merchandise straight from the app.
"I'm excited to see what our users do with the app and get recommendations as they tell us what they want from it," Green says. "The endgame is bringing the focus back so you feel connected to the Sacramento community. It's a pretty close-knit [community], and it's growing."
While the app will have a calendar that show events up to a year out, Green says the app will be especially useful for someone who is already out and about and looking for something fun to do next. eventhubsacramento.com
You Might Also Like
New locally grown on-demand food app launches in Sacramento
UrbanDaddy launches an app for Sacramentans on the move
A new Sacramento guide app to launch this summer