Everything you need to know about West Sacramento's growing dining scene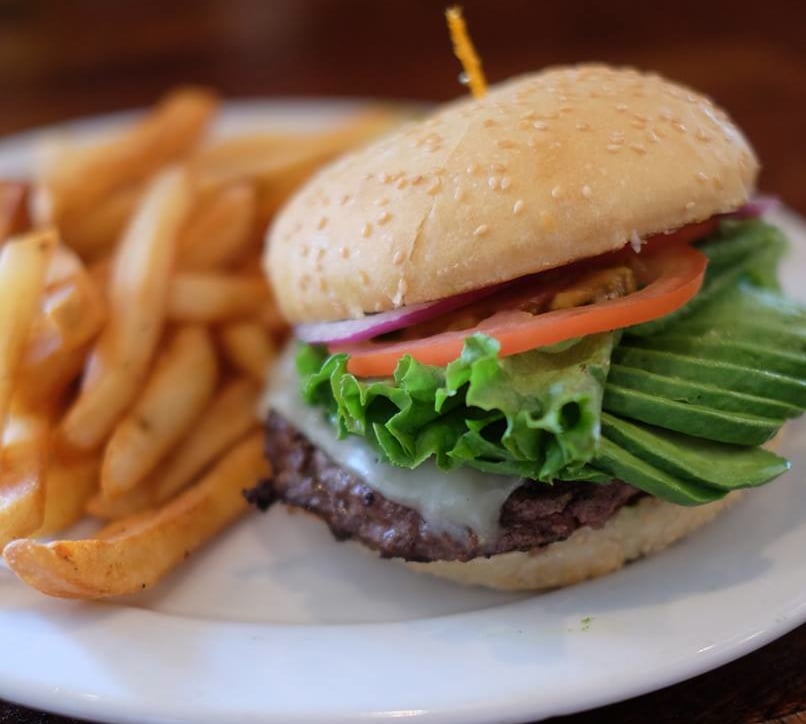 As West Sacramento's downtown-adjacent neighborhoods continue to come into their own, a dining scene is emerging that has its own distinct character: classic fare served up in humble surroundings.
At heart it's a beer, burger and taco town, which is a beautiful thing for locals. It's no big deal to take an Uber to midtown if you fancy roasted beets and chevre—but a glorious burger is what you want to have just around the corner from home. The last few months have seen a flurry of business openings spoiling West Sacramentans for choice in that department, including a neighborhood ice cream parlor, a jazz bar and a taqueria with a cult following. There's even a new taproom joining the already-formidable craft brewery scene. Read on to see what's cooking west of the river.
Scroll down for a map of West Sacramento's blossoming "foodie trail."
The quintessential West Sacramento joint may be Broderick Roadhouse, a reinvented dive bar that opened in 2012 and serves inventive burger and fries plates, but it's getting some competition, as a new Burgers and Brew (317 3rd St. West Sacramento. 572-0909. burgersbrew.com) opened up Dec. 6 in the historic Washington Firehouse at the base of the I Street bridge. This local chain, with outposts in Sacramento and Davis, features dozens of taps with an assortment of local brews, and it's known as much for its BLT as for its eponymous fare, which is a good thing, as it's going to need some juice to vie with Broderick for local burger dollars.
What makes Burgers and Brew most compelling as a destination is its lovely retro setting and the fact that the owners have also opened a sultry new jazz club upstairs, Station 1 (317 3rd St. West Sacramento. 572-0909. station1westsac.com), a much-needed grown-up entertainment venue with a witty craft cocktail menu and knowledgeable bartenders to boot. A capacious, red velvet-draped room opens onto a graceful patio that will likely be a popular hangout come summer weekend nights, perfect for soaking up ambient strains of local and regional acts like diva Vivian Lee, who is performing there Dec. 23.
Directly across 3rd Street, nestled in a small row of storefronts that includes a mini-market and a barbershop, the new Devil May Care Ice Cream (322 3rd St. West Sacramento. 572-0456. devilmaycareicecream.com) is the ideal place to stop off after a bike ride on the nearby river trails. Chef Jess Milbourn's flavor profiles are simple but intense. Among offerings that change daily, the toasted almond ice cream has a roasty, savory umami richness that doesn't require much of a sweet tooth to appreciate, and you can easily turn your scoops into a float with soda flavors from local company Burly Beverages like apple pie or pineapple nutmeg. For all its culinary cred, the shop has small town charm rather than a hipster vibe (Millborn's mom is likely to ring up your purchase), and even elevated ingredients feel down-home, like a Meyer lemon sherbet sourced from a neighbor's tree.
This corner of the Washington neighborhood will launch into full renaissance mode when a new coffee house and wine bar, Bean & Barrel (289 3rd St.), which has been permitted to occupy a long-vacant retail space down the road, opens in the first quarter of 2017.
A few miles away, West Capitol is one of those strips that feels like its mini-malls must be hiding culinary gems—and they are. Sahej India Grill (3025 West Capitol Ave. 371-0222. sahejindiagrill.com) opened up in May a few doors down from the Goodwill store, and has gained an underground reputation for scratch-made curries (try the lamb roganjosh in saffron yogurt sauce or spicy goat vindallo) and creative dishes like a chicken tikka masala pizza.
Just opened across the street from Sahej is a new California Burrito (2910 West Capitol Ave. West Sacramento. 372-4872), which is the fourth location for this regional chain. A couple of cuts above fast food and more authentic than the big fresh-Mex chains like Chipotle or Baja Fresh, California Burrito dishes out items like flavorful mini tacos heaped with fresh cilantro and onion, and the extensive menu includes combination plates and seafood in addition to tacos and burritos. It also stays open until 2:00 a.m. on weekends.
But if it's tacos you're craving, Chando's Tacos (2530 Boatman Dr. West Sacramento. 375-0075. chandostacos.com) is the stuff of local legend, and the chain's fourth restaurant just opened in September in West Sacramento, on a sleepy industrial street, far from any housing or retail. The obscure location hasn't seemed to hurt Chando's, whose other spots several local chefs cite as their off-duty go-to. And as hole-in-the-wall taco stands go, Chando's elevates everything you want elevated, while keeping the basics basic. The taco menu includes several traditional meat preparations, including the ever-popular adobada, lengua and carnitas, but carb counters can get any of these tacos cupped in a leaf of butter lettuce instead of a tortilla, and vegetarians can choose from several offerings, including a crispy potato-filled taco.
The perk of Chando's West Sac spot is that it's within walking distance of several local breweries' tasting rooms. Indeed, it seems a rising craft brew culture is flourishing among West Sacramento's industrial byways, with Jackrabbit, Bike Dog and Yolo breweries already calling the area home. In September, Rubicon Brewing, which already has a popular pub in midtown and is the oldest craft brewery in Sacramento, opened the Stillwater Brewery & Tap Room (885 Stillwater Rd. 476-2896. rubiconbrewing.com), where connoisseurs can stop by to sample the company's classic IPA or Monkey Knife Fight Pale Ale, watch a ball game, see the commercial operation in action, play a round of skee ball, or fill up a growler with Naughty Russian Imperial Stout.
Another budding local spot that has been given the gastropub treatment of late is the pirate's lair-themed Sail Inn Grotto & Bar (1522 Jefferson Blvd. 272-2733. sailinngrotto.com), which opened in April on Jefferson Boulevard and is already receiving buzz for its clam chowder. And when the weather warms up later next year, you can expect to find the equally laid-back charms of Drake's Brewing Company's new beer garden at The Barn (985 Riverfront St. barn.thebridgedistrict.com), where you can pull up an Adirondack chair next to a cozy fire pit and toast the new Bridge District rising before your very eyes. In all, it's a good time to be hungry and thirsty in West Sacramento.
Click the points on the map below to view the establishments listed in this story:
You Might Also Like
Pushkin's Bakery owners open new restaurant in midtown
Chando's Tacos to open new downtown cantina
New sports bar to open across from Golden 1 Center in January